Three Easy Brunch Recipes
Three local chefs share tried and true recipes for some of their favorite brunch items.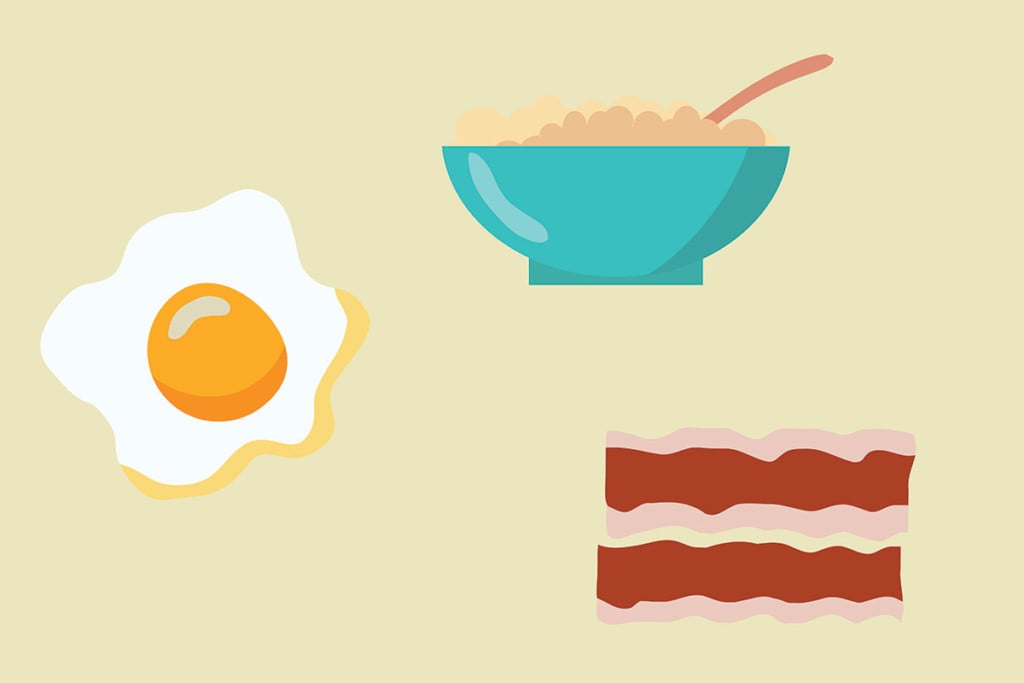 How to Cook Perfect Bacon
With Keith O'Marra, cook at Cru Cafe, 1 Casino Terr., Newport, 314-0500, crucafenewport.com
1. Choose a quality brand of applewood-smoked thick cut bacon.
2. Lay bacon flat on a baking sheet.
3. Bake it in the oven at 350 for 15 minutes (will make your house smell great!).
4. Remove from the oven and let sit; when it cooks for the first time, it has a lot of fat and gets crispy.
5. Rewarm back in the oven just before serving so it gets more flexible.
How to Master Oatmeal
With Eli Dunn, owner and cook at Eli's Kitchen, 40 Market St., Warren, 245-1809, eliskitchenwarren.com
1. "Toast" 2 cups of good quality rolled oats, 4 Tbsp of sliced almonds and 2 Tbsp of sweetened coconut in a frying pan over medium heat, stirring occasionally for about 1 minute (until the coconut and almonds get a little color).
2. Carefully add 3 cups of milk (it will sputter!) and stir to combine.
3. Add 2 dates (pitted and chopped) and 4 Tbsp of maple syrup and cook 2–3 minutes, stirring occasionally, until thickened and creamy.
4. Divide between 2 bowls and sprinkle a little cinnamon on top of each!
How to Make Cheesy Eggs
With Ben Crowell, cook at Stoneacre Brasserie, 28 Washington Sq., Newport, 619-7810, stoneacrebrasserie.com
1. Blend or whisk four eggs, a quarter cup of milk and a teaspoon of salt and pepper into a mixing bowl.
2. Heat your frying pan to medium and add butter until it melts.
3. Add the egg mixture and stir non-stop with a rubber spatula.
4. Once done (slightly wet) top with a quarter cup of shredded cheddar.
5. Let the eggs sit for five minutes before serving (this is the key!).