Shrub it Off
Make terrific drinks at home with Anna's Kitchen Shrubs cocktail and mocktail recipes.
Anna's Kitchen Shrubs are making Colonial cool again. The Lincoln-made vinegar-based fruit mixers can be combined with spirits and non-alcoholic beverages to create tasty libations. In Colonial times, fruit was traditionally preserved in barrels using vinegar, which was then stirred into spirits and said to increase energy and improve digestion. Launched by Barrington resident Anna Scott in early 2018 out of Hope and Main in Warren, the bottles are now manufactured in Lincoln and are available in more than seventy locations in the Northeast and throughout the country. The organic shrubs come in five flavors, including cranberry mint, apple cider ginger, banana turmeric, peach jalapeno and strawberry lemon thyme. annaskitchenshrub.com
Here are three recipes using Anna's Kitchen Shrubs: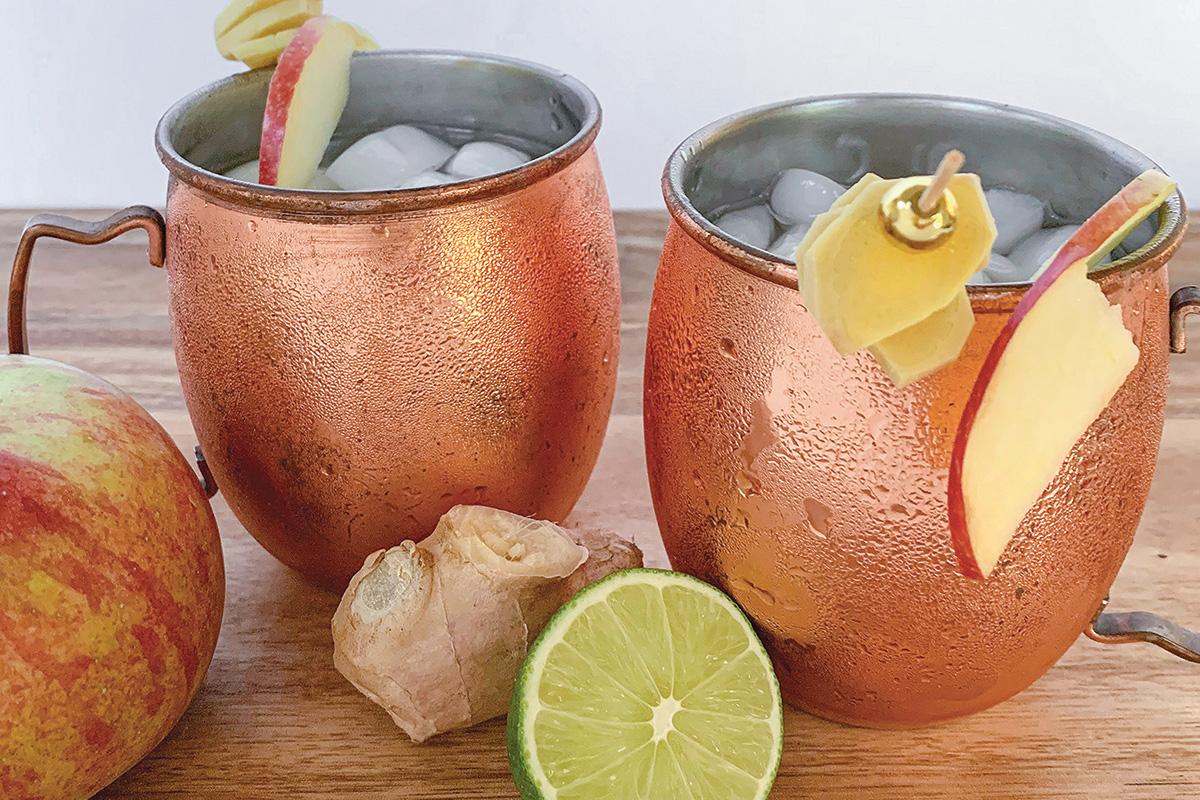 "Shrub Mule" Cocktail (photographed above)
1.5 oz Apple Cider Ginger Shrub
3 oz bourbon
1.5 oz ginger beer
Squeeze of fresh lime
Serve over ice in a copper mug.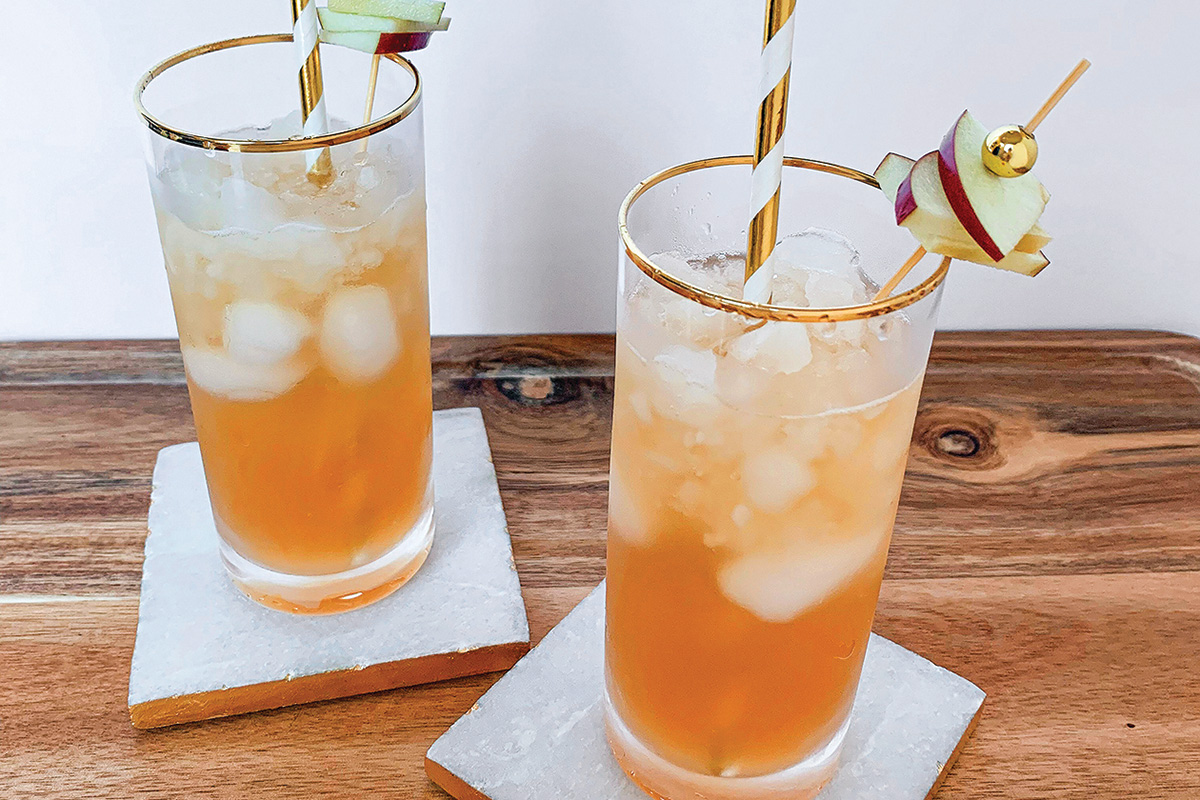 "Shrub Mule" Mocktail
4 oz Apple Cider Ginger Shrub
4 oz ginger beer
Slice of lime for garnish
Serve in a tumbler over ice.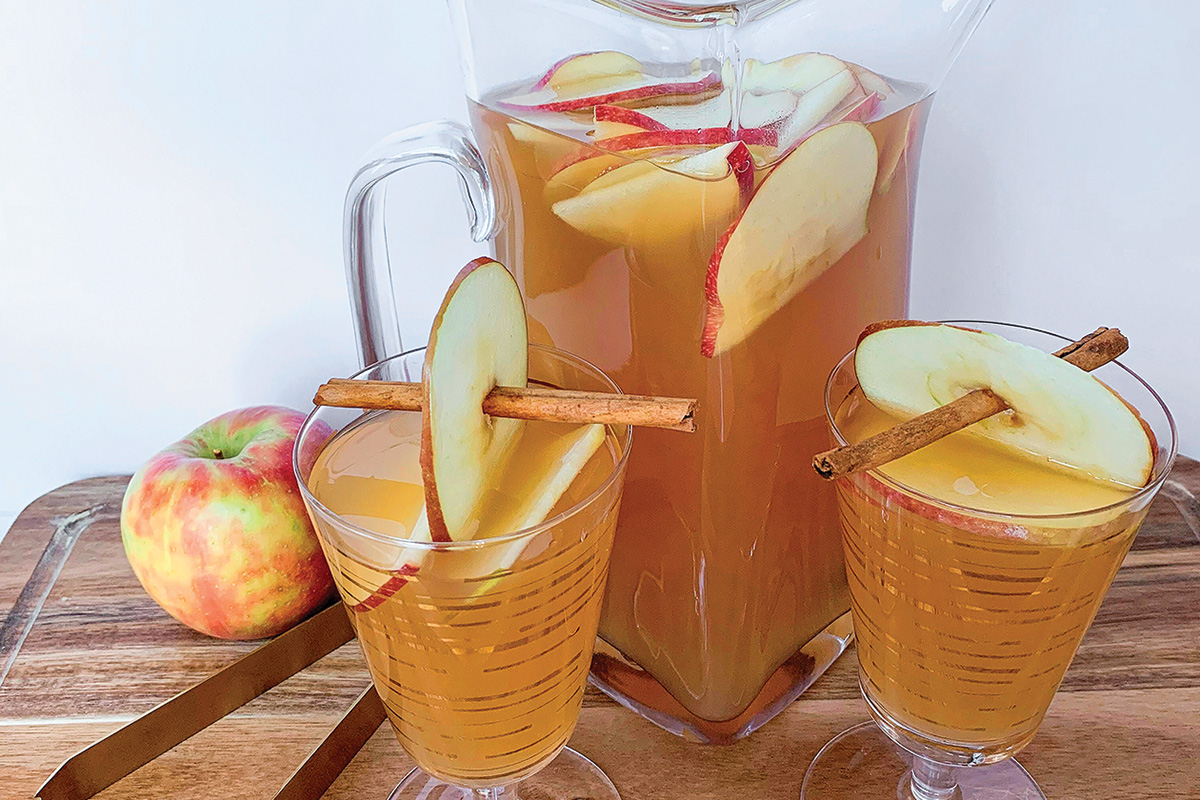 Apple Cider Sangria
1 bottle of Pinot Grigio
2 ½ cups Apple Cider Ginger Shrub
1 cup club soda
½ cup brandy
3 honey crisp apples, chopped
Mix in a large pitcher. Serve chilled in a wine glass.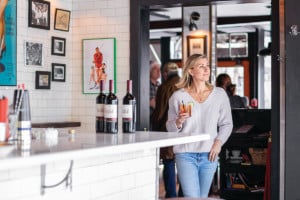 This sweet and walkable bayside town has a full set of friendly neighborhood bars.