Best Bars in Rhode Island
The most happening spots to pull up a stool, grab a cocktail and ditch binge-watching for some actual human interaction. Take a look at some of our favorite bar crawls, meet some great bartenders and find some hidden gem bars.
By Jamie Coelho, Molly Clark and Julie Tremaine • Photography by Angel Tucker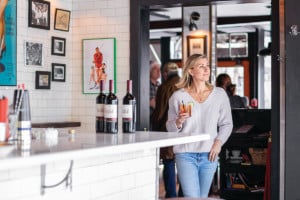 This sweet and walkable bayside town has a full set of friendly neighborhood bars.