'Inheritance' Examines How Communities Respond to Controversial Artworks
The four-day symposium kicks off tonight with a lawn party and artists' talk at Brown University.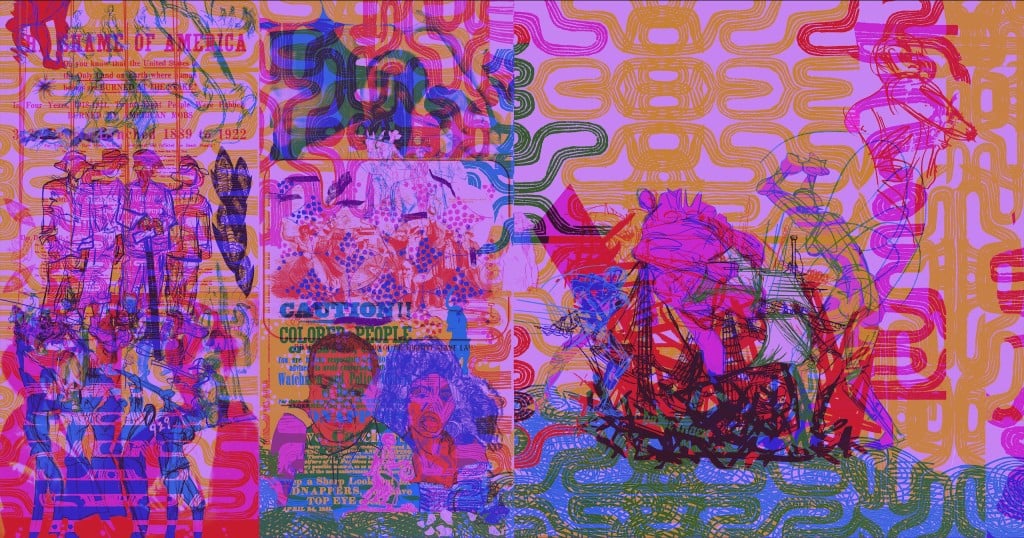 A four-day symposium exploring how communities respond to controversial artworks kicks off tonight at Brown University.
"Inheritance," organized by the university's John Nicholas Brown Center for Public Humanities and Cultural Heritage, casts a lens on how cities, museums, artists, community members and policymakers handle artwork with problematic representations of race, Indigenous culture and history.
"We're really expanding the conversation beyond the academic realm," says Marisa Brown, the center's assistant director for programs and the symposium organizer. "We wanted to bring in people who maybe don't teach in a university setting but have gotten really involved in their community and have a great amount of expertise to share."
View this post on Instagram
The event is an outgrowth of two converging factors: the growing movement in recent years to remove monuments honoring Confederate and controversial figures, and the center's own reckoning with a contentious piece of art; in this case, historic French wallpaper that some feel represents Black and Indigenous people in problematic ways.
The wallpaper, "Les Vues d'Amerique du Nord," depicts a series of vignettes imagined by French artist Jean-Julien Deltil in 1834. Several panels show Indigenous dancers performing for white onlookers, and depictions of Black people based on a racist trope popular at that time. The Brown family installed it in their home in the 1920s, and it still stands in the Nightingale-Brown House, which houses the university's John Nicholas Brown Center.
In 2019, Brown students did an analysis of the wallpaper for a class project and found that it made many students uncomfortable.
As part of the symposium, the university commissioned two artist responses to the wallpaper. The first piece, "Not Never More," by Brown grad and artist-in-residence Jazzmen Lee-Johnson will be unveiled during a reception at the center Thursday night. Fellow Rhode Island artist Deborah Spears Moorehead will design the second piece, which will debut in the fall.
Lee-Johnson will also discuss her work during a Friday morning panel exploring the role an artist can play when faced with a controversial artwork.
The symposium features speakers from the United States, Canada and the U.K., says Brown. It kicks off tonight with a lawn party and artists' talk from the Haus of Glitter Dance Company on the center's lawn at 357 Benefit St., Providence.
View this post on Instagram
Most sessions will be held virtually; the lawn party, "Not Never More" reception and a Saturday morning "unconference" will be held in person.
Thursday's panels include one about managing change at sites of national heritage, where Rev. Canon Leonard Hamlin Sr. of Washington D.C.'s National Cathedral will discuss how the congregation approached the building's stained-glass windows, some of which depicted Confederate officers.
The session promises to be interesting, says Brown, since it's from a point of view that you don't usually hear.
"It will be interesting to hear the perspective from someone who works at a church," she says. "It will be a new story for a lot of people."
Another Thursday session will look at museums as sites of difficult history. Marland Buckner, interim executive director of the Black History Museum and Cultural Center of Virginia, will discuss the museum's plans to take ownership of a Gen. Robert E. Lee statue that was taken down in Richmond in the summer of 2020.
The symposium is free and open to the public; registration is required. Visit the event's website for the full schedule and more information.
RELATED ARTICLES
Lighthouse Skatepark is the Hot New Venue for Art Shows, Live Music and More
The Festival of Historic Houses Returns to Providence on June 4