The Festival of Historic Houses returns to Providence on June 4
Halted by the pandemic for two years, the Providence Preservation Society readies to bring back its signature event.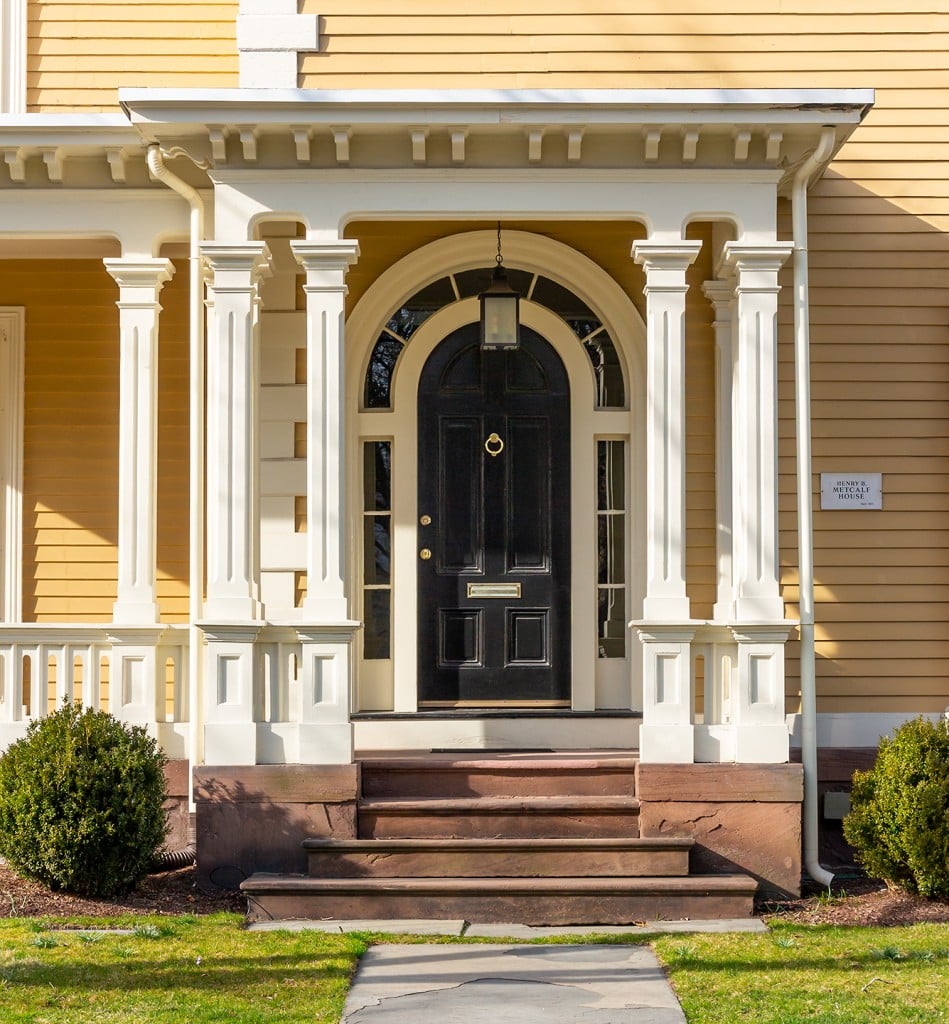 Get ready to roll back the curtains on history: After a pandemic-induced two-year pause, the Providence Preservation Society's Festival of Historic Houses returns Saturday, June 4.
The self-guided tour will focus on homes and gardens along Keene Street and Lloyd Avenue, just north of Brown University in the historic College Hill neighborhood. A companion private garden tour will take place Sunday, June 5, in partnership with the Garden Conservancy.
The neighborhood features a mix of home styles and dates, starting with Italianate and Second Empire homes built from the 1850s to the 1870s. A building boom at the end of the Civil War saw construction of more Colonial revivals and fanciful Queen Annes.
"What catches my eye, partly with the Victorians and moving into the Colonial revivals, is that these aren't houses that clamor for attention," says Rachel Robinson, director of preservation at the Providence Preservation Society. "They aren't bursting with details like the really spectacular Queen Annes, but they all have really fine details that are worth stopping and looking at."
Professors from Brown University and the Rhode Island School of Design were especially drawn to the neighborhood, thanks to its proximity to the schools and the nearby business district on Thayer Street.
One of the highlights of the event is seeing how modern-day families adapt to living in historic homes, Robinson says: Do they embrace and really lean into the home's history, or do they add modern touches while still honoring the its past?
"It's always wonderful to see how people today live in houses that are at least 125 years old," she says. "The houses are really adaptable for modern and family living; they are graciously sized houses that are conveniently located."
Some historic homeowners like to make twenty-first century updates, she says, equipping the house with updated kitchens, bathroom space and larger closets. But it's also exciting to see how other homeowners bring the old-home aesthetic indoors, furnishing a Victorian, say, with period pieces that speak to the building's history.
"I'm always excited to see the insides of these homes," she says.
The society's first festival was held in 1958, just two years after the society's founding. This year marks the fortieth such event.
A preview party and educational programs will round out the weekend. More details will be announced on providencehousetour.com once available.
Saturday's tours will run from 10 a.m.–4 p.m. Early bird tickets (before April 30) are $55; $45 for Providence Preservation Society/Garden Conservancy members. Regular tickets are $60; $50 for Providence Preservation Society/Garden Conservancy members. Tickets must be purchased in advance; visit providencehousetour.com to buy.
Sunday's private garden tour takes place from 2–4 p.m. Tickets cost $40; $30 for Providence Preservation Society/Garden Conservancy members. Tickets must be purchased in advance at providencehousetour.com.
Both events will be held rain or shine.
RELATED ARTICLES
Inside a Bright, Spacious and Eco-Conscious Farmhouse in Middletown
Rhody Maker: Jessie Barber of Pearl Print Co.