Classic Rock T-Shirt Collab Gets a Whole Lotta Love
The Rhode Island Historical Society and Frog and Toad join forces on classic rock tees honoring the state's historic moments.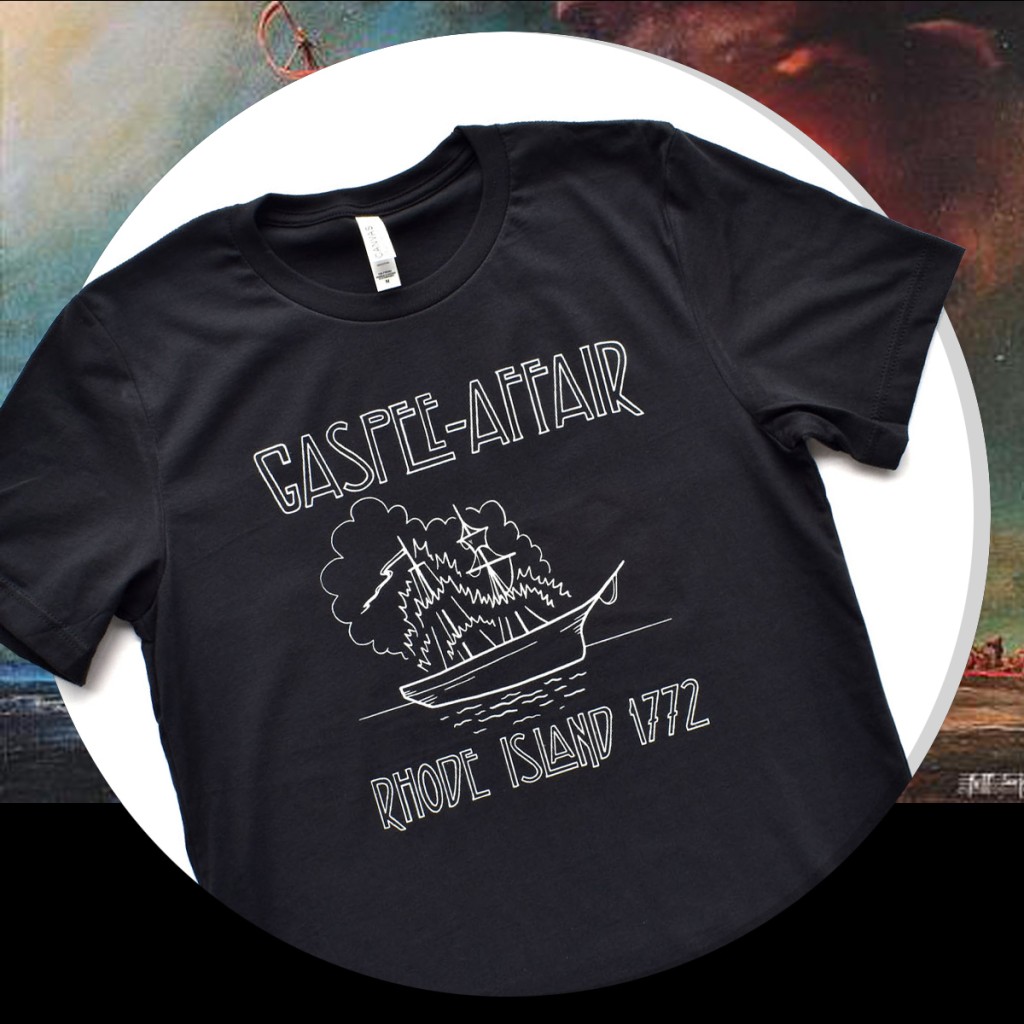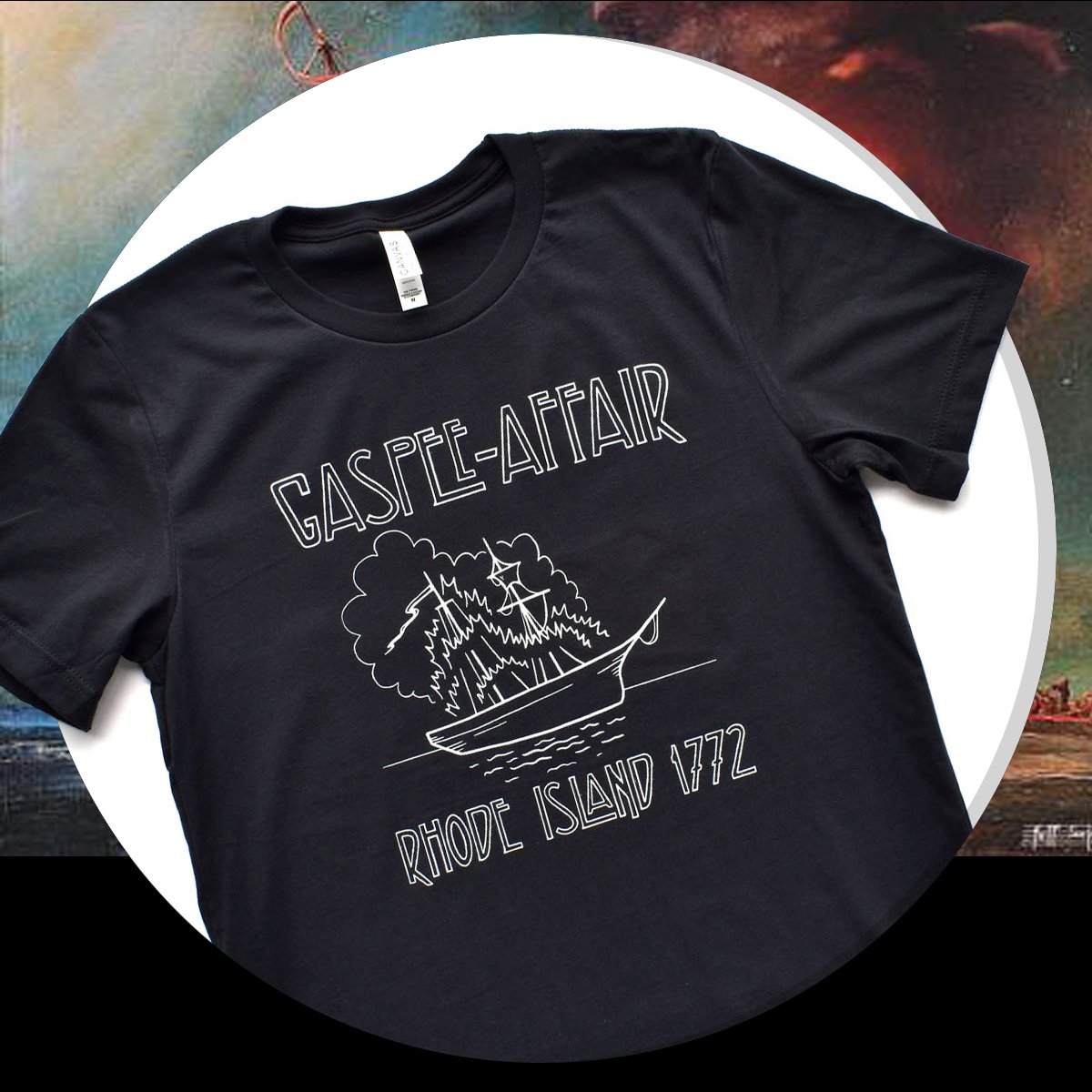 Hoist your lighters, tease your hair and grab your best pair of acid-washed Levi's — the Rhode Island Historical Society and Frog and Toad have teamed up to create classic rock T-shirts based on some of the state's most historical events, and they're extremely metal.
The first one pays homage to both the Burning of the Gaspee ­­— when Rhode Islanders set fire to the hated British ship in 1772 — and Led Zeppelin. A mighty achievement, in our opinion.
For Sarah Carr, the society's director of advancement and public engagement, it was a perfect fit to kick off the series.
"The Gaspee Affair is a really important and pivotal event that all Rhode Islanders have strong feelings about or tend to remember," she says. "But it doesn't get as much attention as the Boston Tea Party. It felt like the right event to launch with."
This year marks the 200th anniversary of the historical society, which was incorporated 50 years to the day after the Burning of the Gaspee. The shirts are just one way the group is celebrating its banner year: a whole slate of events is in the works, from an outdoor lawn party and Roaring '20s gala to special Ocean State-based ice cream flavors and a "Drink in the History" series of talks.
Artist Maret Bondorew (she of "Knock It Off" T-shirt design fame) crafted the Gaspee shirts, which were printed in Frog and Toad's studio. For Frog and Toad owner Asher Schofield, it's been one of the most gratifying partnerships of his career.
"We've done a lot of collaborations, but this might be one of my favorite ones," he says. "It's been a slow, deliberate process, but one that's been fun and funny. Everyone had such great ideas."
There was no communication breakdown: The groups met for over a year, mostly on Zoom, trading thoughts and trying out different designs. The Gaspee shirt debuted with an 80-piece run Friday and have almost sold out, and the historical society's Instagram post announcing the collab was its most popular ever.
View this post on Instagram
Two more designs will be rolled out this spring. We're not sure what they are, but word is that the society's executive director, C. Morgan Grefe, has long nurtured a vision of a Doors cover band styled after Thomas Dorr of the Dorr Rebellion. Just sayin'.
All proceeds from the shirt sales benefit the Rhode Island Historical Society. And no going to California to get one: They're available online and at Frog and Toad's brick-and-mortar store on Providence's Hope Street.
"It's not very often you see somebody walking around on the street with a T-shirt that's speaking about a historical moment," says Schofield. "Usually it's either a sports team or a brand. It's cool that in Rhode Island we have a base of people who see the value in wearing that passion."
RELATED ARTICLES
Tall Tumbleweed Modern and Vintage Opens Shop in Riverside
Lies, War and a Fake Identity: Mark Arsenault's New Book About a Former ProJo Editor Has It All