The Fate of the Rhode Island Calamari Festival
Calamari comeback? Hopefully.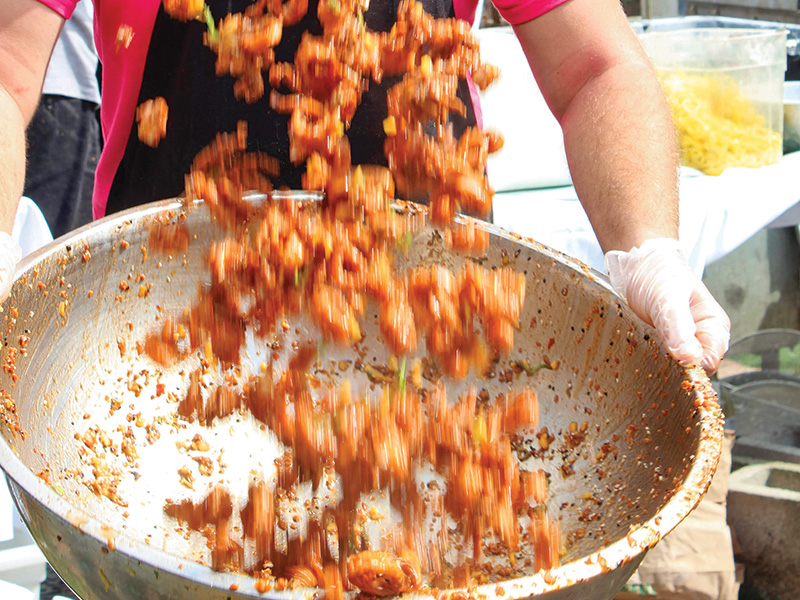 Calamari comback? Hopefully. The Rhode Island Calamari Festival is aiming to make its return for a sixth year on September 11 from 11 a.m. to 5 p.m. at the Narragansett Towers. Around ten to twelve local restaurants usually compete to create the best and most creative calamari dishes, and then the public votes on their favorites through a ballot. "There's the most spirited award, the most unique calamari and, of course, there's lots of fried calamari," says Peg Fradette, executive director of Narragansett Chamber of Commerce. Participating restaurants usually include the Coast Guard House, George's, Arturo Joe's, Mariner Grille, the Haversham and the Carriage Inn among others. "We even get Providence restaurants that want to come down and participate," Fradette says. "No matter what happens with this year's Calamari Festival, we'll figure out a way to get people out there enjoying local seafood."
To stay up to date on the latest happenings in Narragansett and confirm the Calamari Festival is happening in 2021, go to narragansettcoc.com and sign up for the email newsletter.
You might also be interested in: