Go for a Wine Picnic at these Rhode Island Vineyards
Whether you're in Cumberland or Portsmouth, we can help you plan the perfect afternoon.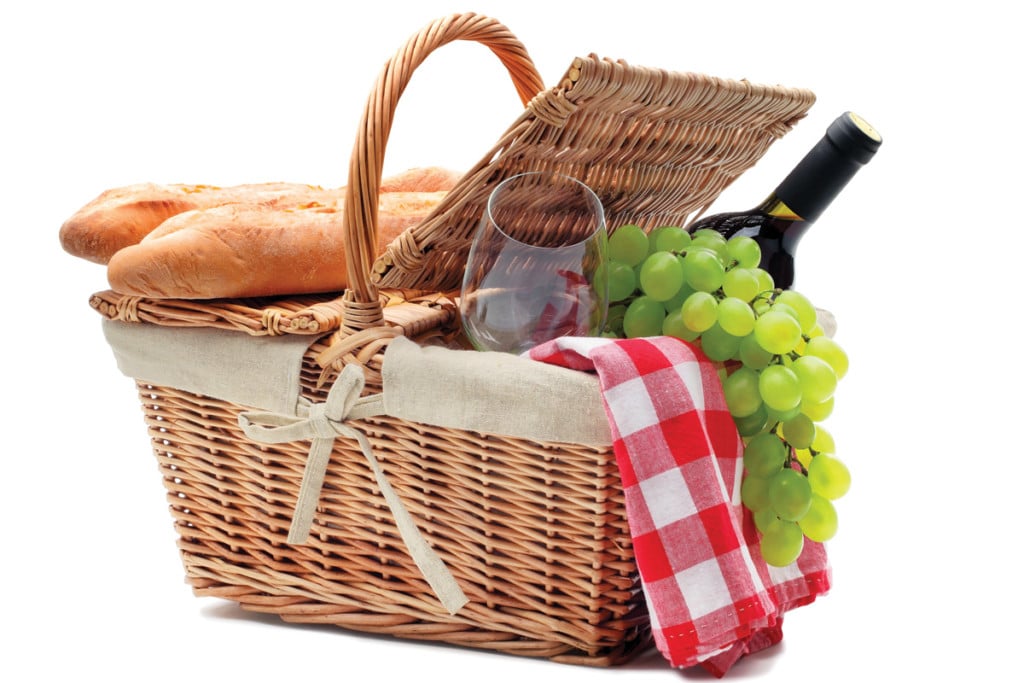 Cumberland
Vineyard: The family-operated vineyard, Diamond Hill Vineyards, has had forty years to perfect its pinot noir, but because of the long fermenting process, the winemakers had to find ways to satisfy their customers while they were waiting. As a result, they've been using other fruits to make additional wines, including apples, cranberries, peaches and blueberries. The gardens and verandas are the perfect place to sip some wine and enjoy a fresh bite to eat. 
Picnic Supplies: If you're heading over to Diamond Hill, stop by Phantom Farms on your way there. You could simply browse through the farm stand filled with freshly picked produce and warm baked goods (pumpkin roll, anyone?).
Portsmouth
Vineyard: Greenvale Vineyards has been described as "a small producer of exceptional wines." Its twenty-seven acres of vineyards produce a variety of wines both red and white. Pack a picnic and head over to this scenic spot.
Picnic Supplies: DeCastro Farms' nearby farm stand includes fruits and vegetables and features specialty food items that are produced around the state (think: Aquidneck Honey and Narragansett Creamery mozzarella — yum).
Foster
Vineyard: Nickle Creek Vineyard brings a fresh taste to winemaking. The winemakers planted their vineyard in 2007 and began selling their first batches in 2012. They carry fifteen types of wine, so sip and wander around the beautiful grounds. You might even cross paths with one of their rescue wine dogs! 
Picnic Supplies: Head to the nearby Farm Stand Cafe and Bakery in North Scituate for gourmet sandwiches, Yacht Club sodas and fresh produce.
Johnston
Vineyard: Verde Vineyards' award-winning wines are worth the trip to Johnston. During production, the winemakers strive to use some of the most sustainable farming techniques. They also can give recommendations for which foods to prepare to accompany each bottle. So, before you pack that lunch, take a look at the website and get a better idea of what to bring. 
Picnic Supplies: Salisbury Farm's products can be found at various farmers markets and restaurants, but if you want to go straight to the source, they have a Johnston farm stand you're welcome to peruse or you can get your hands dirty and pick your own fruits and veggies in the surrounding fields. In addition to produce, they sell a variety of spreads and other special food items. 
Editor's note: This story was updated from a previous version published in 2018.
RELATED ARTICLES
Ragged Island Brewery: The Hip Kid on the Block in Portsmouth
House Lust: A Stately Winery/Bed and Breakfast is For Sale in Westerly
Sightsailing in Newport with Cloudy Bay Winery and Salt Pond Oysters