Peek Inside Providence's Newest Luxury Apartment Building
Located on former Route I-195 land, Emblem 125 will welcome tenants in September.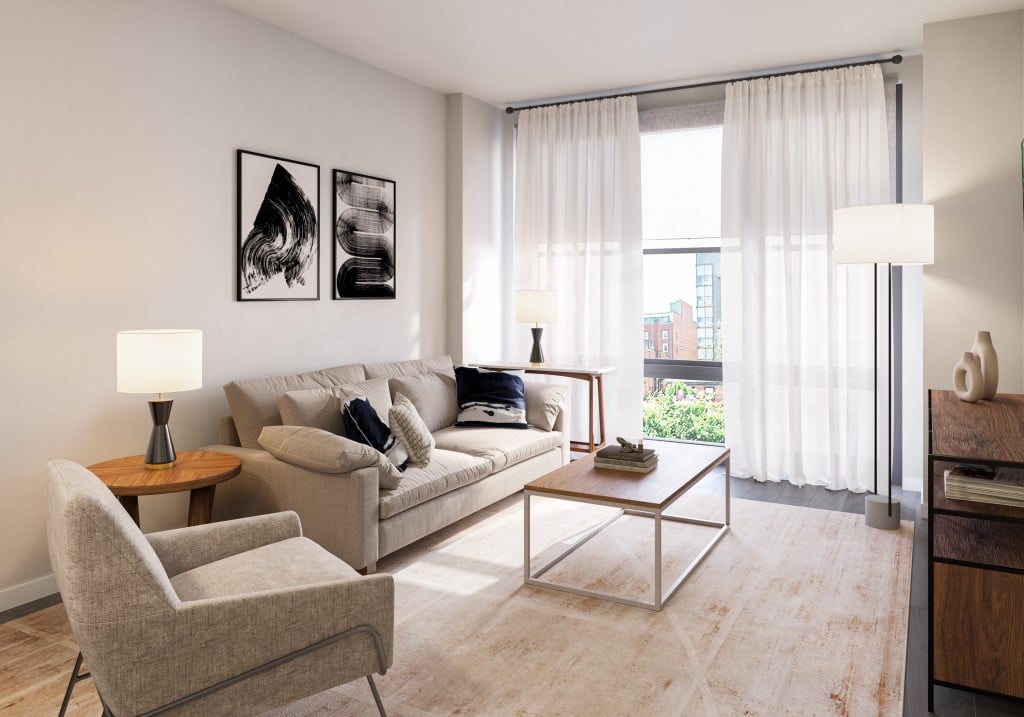 Providence's newest luxury apartment building is set to open, and Rhode Island Monthly has a sneak peek.
Emblem 125, at 125 Clifford St. in the city's Innovation and Design District, will house 249 apartments along with a shared fitness center, 24/7 concierge, resident lounge, communal kitchen and outdoor courtyard. The ground level has 19,000 square feet of retail space. Studios and one-, two- and three-bedroom apartments are available, with prices starting at $2,140 for a 450-square-foot studio to $8,430 for a 1,549-square-foot apartment with three beds and two baths.
(In Rhode Islandese, it's located in the Jewelry District, near the Johnson and Wales campus, the Wexford Innovation Center and the Providence Pedestrian Bridge, and just a block from where Club Babyhead — RIP — used to be.)
Property management firm Bozzuto will manage the 256,789-square-foot building, with tenants set to move in September. ZDS — the team behind the Beatrice Hotel and the Bellini Restaurant — designed the building's interior and amenities spaces, choosing high-end furnishings and chic neutral tones for the space to give it an air of luxury and comfort. Torti Gallas and Partners designed the building's exterior.
"Providence has long stood out to us as a city with unlimited potential, and we're now beginning to see that positive snowball effect take place as more employers, talented workers and students pour into the area," says Michael Cormier-Buke, Emblem 125's property manager.
Shawmut Design and Construction began construction on the building in October 2020.
RELATED ARTICLES
An Intimate Look Inside a Contemporary Waterfront Home in Jamestown
Downtown Providence to Get an Organic Grocery Store
Save this House: This Seventeenth-Century Reproduction Is Straight out of Colonial New England