House Lust: This Brutalist Beauty Has Stunning Views of Downtown Providence
'King Congdon' — a gorgeous dichotomy of brick and glass — lords over the East Side.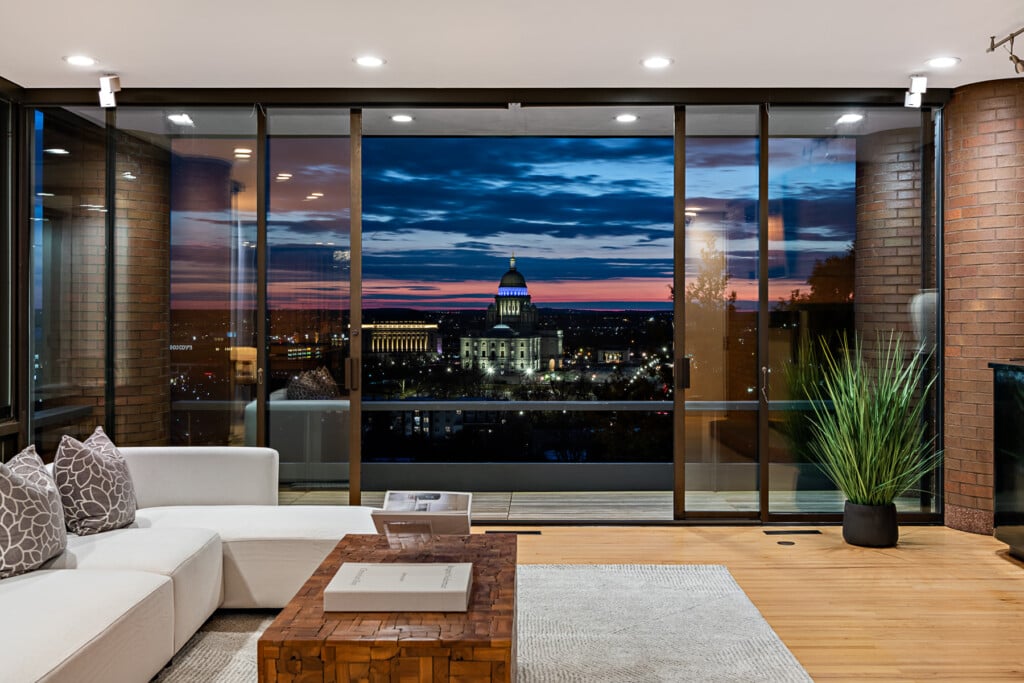 It's common knowledge that one of the best views of downtown Providence can be had at Prospect Terrace Park on the East Side.
But now there's another contender for best view right down the road on Congdon Street, and if you have a cool $3.1 million, you can make it your own.
Welcome to the house of many names: King Congdon (get it?), Garden House, the Dr. William Mauran House, etc. Whatever you call it, it's a circa 1974 Brutalist beauty that blends floor-to-ceiling windows, high ceilings and muted bricks for the most gorgeous juxtaposition.
"It's really special," says Steven Mackinney of the Mackinney Gold Group at Mott & Chace Sotheby's International Realty. "This is definitely a trophy house on the East Side of Providence."
View this post on Instagram
He recently held a sunset open house at the home, which drew everyone from New York City plastic surgeons to New England Patriots players to Hope High School students who were curious to peek inside one of the neighborhood's most well-known homes.
"We must have had 100 people in the living room,"Mackinney says. "People were just enchanted. It was amazing."
The west-facing back of the home is entirely framed in glass and faces the State House, downtown and the setting sun, making for a riot of colors when the sun dips under the horizon and unleashes rays of amber and orange, and later cobalt blue as the State House and nearby trees slip into inky silhouettes.
"Every single night it's like the Fourth of July in that living room," Makinney says.
Without further ado, here is the next house of your dreams. Just promise that you'll invite me over this summer for drinks by the inground pool and those gorgeous sunset views.
For more information about 110 Congdon St., Providence, contact Steven Mackinney of the Mackinney Gold Group at Mott & Chace Sotheby's International Realty at 401-314-3000, steven.mackinney@mottandchace.com or visit mackinneygold.com.
RELATED ARTICLES
House Lust: This Magical Lightning Splitter Comes With a Secret Park
House Lust: A Riverside Retreat Loaded With Historic Charm
How a Barrington Man Transformed His Lawn into a Bountiful Garden