From the Archives: No Place Like Home
In September 1992, our reviewer wrote: "Al Forno's food almost lives up to its reputation. But somehow, the owners gave the impression they'd rather be anywhere but in Rhode Island."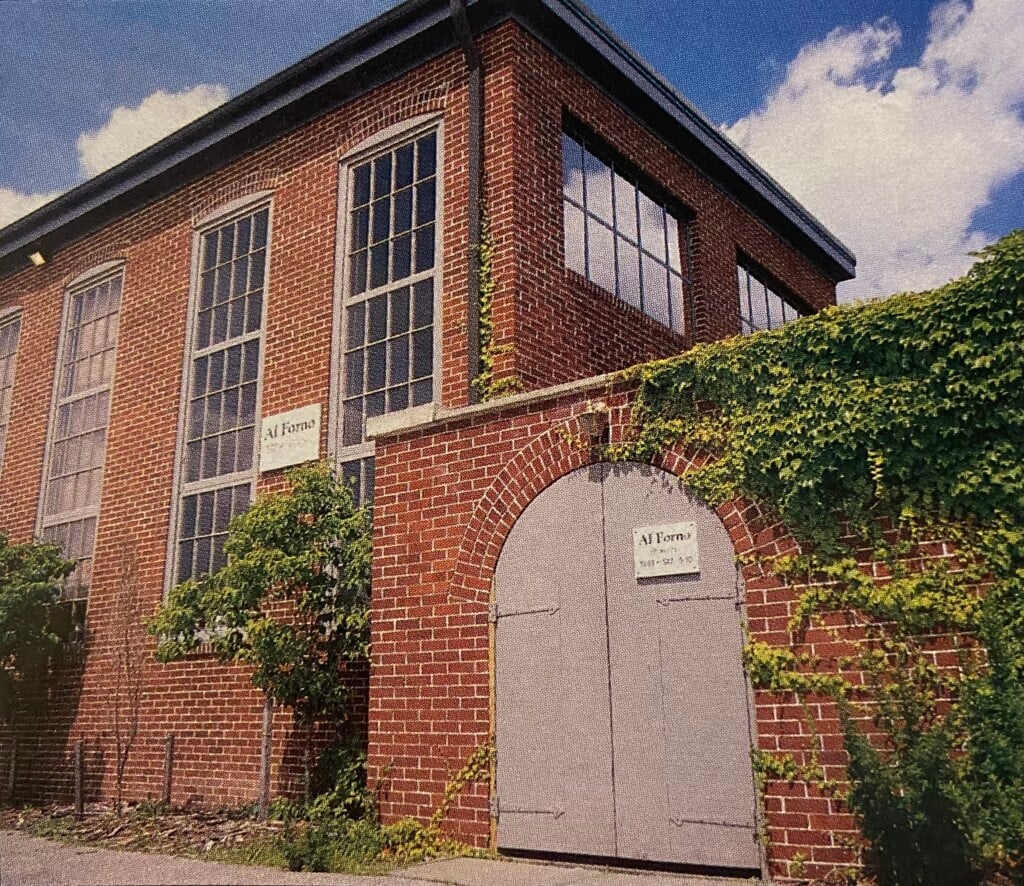 Editor's note: This story first ran in the September 1992 edition of Rhode Island Monthly.
"I hope you're not here to write a review, because I don't want one." 
That's how George Germon greets me as I enter the upstairs dining room of Al Forno. 
I'm a little stunned. I've never heard of a restaurant critic being told such a thing, and I wonder why these folks, who have made tremendous fame and fortune right here in Little Rhody, would shun a local review. This community does, after all, provide the steady stream of customers that keeps the doors to Al Forno open. 
But the owners of the Providence restaurant, George Germon and Johanne Killeen, have purposefully and strategically promoted their work beyond the borders of Rhode Island. They are mentioned regularly in Boston Magazine and have gotten great press in such national publications as Gourmet and Bon Appetit. Maybe a local review doesn't fit with their plan. In a perfect world, they could control such events as carefully as they've controlled events of their marketing. This isn't a perfect world. 
Tonight is our second visit to Al Forno for the sake of this review. The first was a number of months ago, just after Germon and Killeen closed their downstairs restaurant, Lucky's, and expanded Al Forno. Our experience that evening fell so short of the mark that we decided to try again. Tonight we choose to dine upstairs, hoping that the seating is more comfortable. Downstairs, the height of the tables doesn't allow you to cross your legs, and that, coupled with the straight-backed chairs, makes you feel like you're sitting at a school desk. We find the seating much more forgiving upstairs, though the tables are only about three inches apart and we're still in hard wooden chairs. 
As I pore over the menu, I am reminded of Al Forno's humble beginnings and the many Rhode Island "firsts" they've offered over the years: white butcher paper on the tables, wood-grilled foods, grilled pizza, baked pasta, extra-virgin olive oil as an alternative to butter on bread. Killeen and Germon took chances when a proven market wasn't there, and I applaud their sense of adventure. Indeed, they've created a market that is ready for culinary adventure — so ready that it'll overlook long waits, hefty checks and faltering consistency. 
Seafood is a new addition to the menu. I once visited Al Forno with a vegetarian friend who asked the waitress why there were no seafood choices. "George and Johanne don't believe there's any fresh seafood to be had in Rhode Island," she exclaimed. I say, if not here, where? Well, true to their conviction, they now buy their fish live from Manchester Seafood in Tiverton, so it is still flapping moments before preparation. Interestingly, a debate has ensued between Al Forno and seafood mogul Maureen Pothier of Providence's Bluepoint Oyster Bar as to whether the texture of a freshly killed fish is as firm and flaky as one that has been dead awhile. Sounds gruesome, but I'm game for the test, so we order the whole tautog, tonight's only fish offering. 
There's no question that we have to start with an appetizer of grilled pizza. On our last visit, the usually wonderful pizza was soggy and dripping olive oil. Tonight, we order it with two cheeses and eggplant. Along with the fish, we choose entrees of spaghettini with chicken stock, pancetta and bitter greens (which tonight are mustard), and grilled Tuscan sausages with grapes and mashed potatoes. 
I announce that I'd like a couple of the made-to-order desserts that must be requested ahead of time. I must have the banana chocolate upside-down "baby-cake." Our server emphatically and urgently sells us the "last" fresh raspberry tart. Ten minutes later, I hear her delivering the same pitch to another table. Makes you wonder. 
The pizza arrives on a huge white platter. At $11.95, it ought to be superb and it is. Thin, crispy crust provides the backdrop for pureed eggplant, grated cheeses and aromatic, fresh basil. It's outrageously good. 
The entrees are not all so outrageous, however. Our first mission is to settle the fish debate. The tautog is served with head and tail intact, simply prepared and served with lightly dressed, fresh peppery arugula tossed with cold oven-roasted potatoes and chunks of fresh orange. Unfortunately, the grit of sand occasionally presents itself in the arugula. We open the fish and pick at the snow-white meat. For what it's worth, I'm with you, Maureen. The texture is mushy, with little definition. 
The grilled sausages are heaven. They are served with a reduction sauce made with grapes that appear to have been slightly dried. It's wonderfully satisfying. The buttery, creamy mashed potatoes are delicious, unlike on our last visit when we found them under-seasoned. 
The spaghettini is the least successful of the trio. There is no evidence of pancetta, and the flavor of chicken stock permeates the dish, leaving little room for the earthy bitterness of the mustard greens. 
We order coffee to go with dessert and are told they only serve cappuccino and espresso. Why? Aren't we in the USA? We opt for cappuccino and sample the hot-from-the-oven desserts. 
The waitress needn't have fibbed about the tart being the last one; it's so good it could have sold itself. Fresh raspberries with a slight bit of sweetening are baked on a flaky round of puff pastry that has been flapped up and over the sides. The taste is tart-sweet and the robust flavor of the fruit is unencumbered and fresh. The baby-cake has been turned onto a pool of creme anglaise and liberally sprinkled with powdered sugar. Fresh, ripe bananas are baked into the top, and the delicate chocolate cake merges well with their flavor. Both of the desserts fare much better than on our previous visit. 
At that time we had a ricotta-and-chocolate-chip crepe that wasn't sweet enough to be called dessert, and the apple tart was described to us incorrectly and was taken off the bill with apologies. 
I have to admit that this reviewer leaves more than a bit confused. In two visits, we clearly had two different experiences. The inconsistency is not what one would expect from a restaurant that has created such national hoopla. 
But it's not the inconsistency that disturbs me most. It's more Al Forno's "attitude," reflected in the peripheral things that make a total dining experience: the hard sell on the dessert, the uncomfortable seating, the lack of plain old coffee, and the insistence that the Ocean State, of all places, has a dearth of fresh fish. 
Rhode Island has embraced Al Forno and played a huge part in its success. Al Forno's behavior, however, often falls into the category of biting the hand that feeds it. Germon and Killeen might do well to remember that they serve a sophisticated community that, like it or not, has the unique job of ensuring their future.