Chatter: February
Readers weigh in on stories in print and online.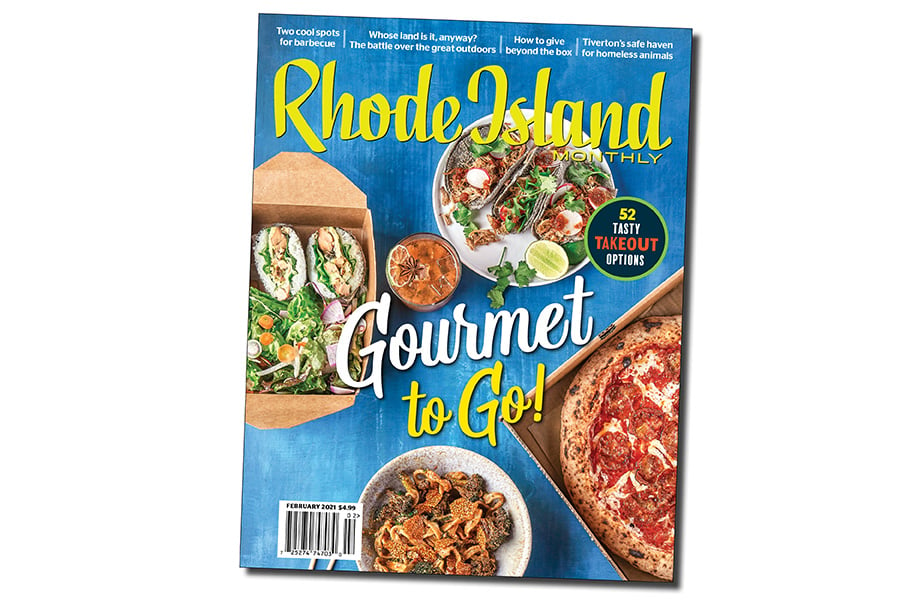 Thanks Rhode Island Monthly for the feature of 25 Bough Street and their talented journalist Jamie, on the writeup. Humbled by the overwhelming and great early support by many for the project.
Lanre Ajakaiye
Via Facebook
How exciting to open up the 401 Daily and see a story about my house! What a beautiful tribute and sweet history. I bought it in January. I should write a follow-up — I found my heart at the corner of 3 Greenway.
Hugh Minor
Cranston
We're so honored to have been a part of the Rhode Island Monthly holiday issue. It [was] so hard keeping the Christmas tree macarons to ourselves but the wait was 100 percent worth it!
Luna Loves Macarons
Via Facebook
Honored to have two of my driftwood candle holders featured in Rhode Island Monthly.
Michael Elliot
Via Twitter
RIMonthly.com
There once was a man in a store
Whose conduct gave much to deplore.
When taken to task
For spurning a mask,
He said, "That's a rule I ignore."
He set off a hullabaloo.
His conduct gave plenty to rue.
But who might he be?
He sure isn't me.
And please see that he isn't you.
Felicia Nimue Ackerman
Providence
Correction: In January's Current, old dates for Hotel Week RI were published incorrectly. New dates for 2021 will be determined and the Graduate is closed until further notice.