Interview: Lanre Ajakaiye of 25 Bough Street
The entrepreneur has big plans for 25 Bough Street, a community development and commercial impact project in Olneyville.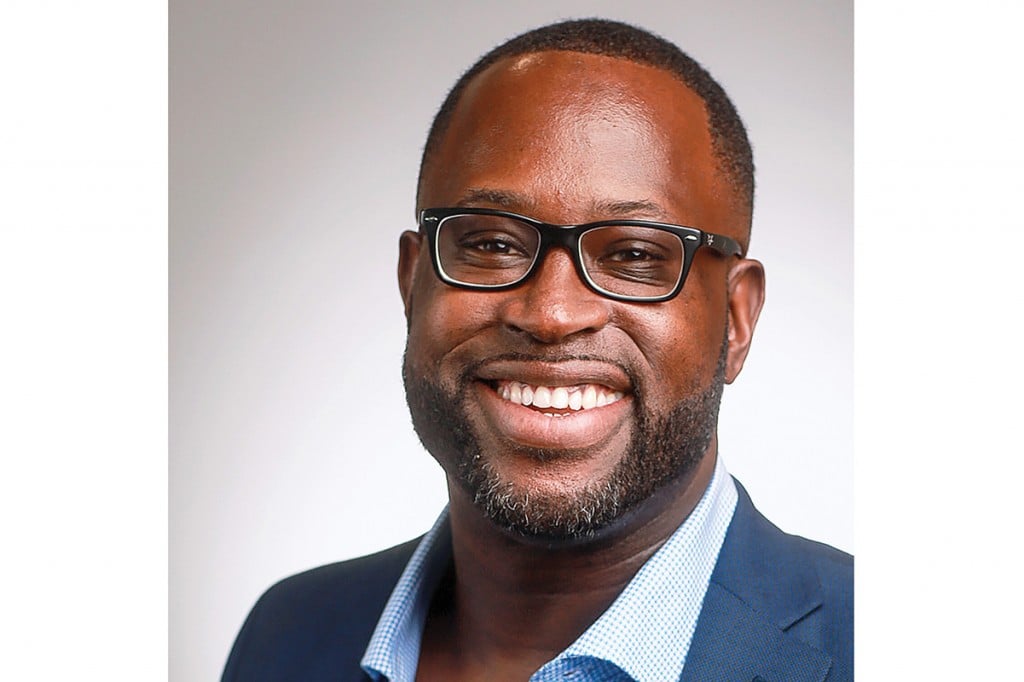 Lanre Ajakaiye drives around the neighborhood where he grew up in the Olneyville section of Providence for a tour that is half nostalgic, half hopeful of its resurgence.
He makes stops at Hartford Park where he spent his early years as a child of Nigerian immigrants chasing Mr. Bill's Lemonade Truck, then motors toward the building where he went to kindergarten when it was called Nickerson House, then onto Barton Street where he went to St. Mary's, which is now the Paul Cuffee School. The Providence native graduated from Classical High School and then the University of Rhode Island. The final stop that completes the square of four points is the place where he sees his dreams finally coming to fruition. It's a blighted building at 25 Bough Street in Olneyville that he recently purchased and is planning to turn into a community development and commercial impact project that will help transform the local neighborhood, and especially the lives of youth and women.
Stepping over old tires and ignoring piles of garbage on the sidewalk, Ajakaiye moves a metal barrier and opens the door of his building that's covered in graffiti. When he talks about it, he lights up as though he's entering a state-of-the-art educational facility, which is what he sees in its structure.
"I've seen uglier," Ajakaiye says with a laugh, adding that he learned from his father, who has Alzheimer's disease, about bringing buildings back to life. "Real estate development takes vision. You can't look at what it is today. You have to be able to see tomorrow in today. It's not there now, but it should be there and could be there."
It's a way of thinking for the Leadership Rhode Island alumni whose Gallup strengths were Futuristic, Strategic, Ideation, Relator and Learner.
The massive 15,194-square-foot former auto body shop is located in what was once a thriving jewelry manufacturing hub. Ajakaiye plans to turn the structure with beautiful bones, incredible brickwork and historic detailing into a multi-purpose, community-anchored facility with in-person and virtual offerings. The conceptual design for the building includes the Futures Hub, which will teach thousands of youth financial literacy, career readiness and self-awareness.
"I want to give kids the things that I see are gaps in the educational system, that I know that they need to thrive in life," he says. Twenty-Five Bough will also host the offices of R.I.S.E. Women's Leadership Conference led by his wife, Hilina Ajakaiye; a multi-purpose functional hall for events from corporate to small weddings; and an athletics skills facility dedicated to core, speed, agility, quickness with plyometric stations, vertimax machines and a shooting machine.
Ajakaiye's plans have consistently involved investing in the community and local youth. He has already been doing that as director of youth basketball team, Team Providence Travel, which engages with youth beyond basketball with life lessons and skills through mentorship. "As a stipulation of my program, you have to take financial literacy and career awareness. If you want to play basketball, great, but you gotta take a financial literacy and career awareness course, too," he says. "I do it because I am worried about their future, not just sports."
Everything Ajakaiye does, he does it with the future of youth in mind, and 25 Bough will be the keystone to making even more of a positive impact. "We're going to be able to power the entire community, thousands of people, through this project," he says. "I view true power in what you do for other people." 25bough.com.