Wander Through 2,500 Dahlias at the What Cheer Flower Festival
The daylong fest raises funds for the nonprofit urban farm, which donates flowers to local shelters, food banks, hospices and senior centers.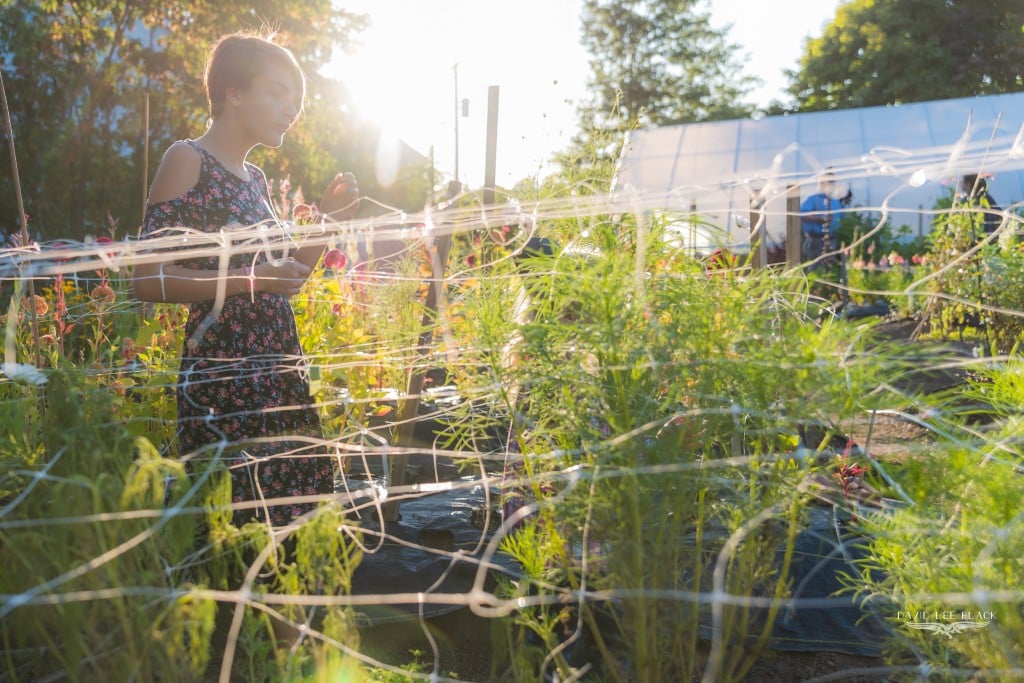 Celebrate the harvest, stroll through a field of 2,500 fiery dahlias in bloom and drink in the sunset with a local brew at What Cheer Flower Farm's Flower Festival and Sunset Party, taking place all day Saturday, Aug. 27.
The nonprofit urban farm, nestled onto three acres just steps away from Olneyville square, grows, rescues and donates flowers to local hospices, food banks, shelters and senior centers. The annual party raises funds for the nonprofit and lets staffers show off what's happening at the three-acre site.
"This is our chance every year to open the gardens to the public," says Sam Radov, the farm's operations manager.
The farm hopes to donate 100,000 flowers this year and has ambitious plans for growth in the future, including remediating the rest of the site, a brownfield that once housed the Colonial Knife Company, and creating a floral academy to train workers in the art of floristry. Staffers also want to launch a community cut-flower garden where folks can grow their own blooms.
The all-day affair will feature local food and beverages, arts and crafts for the littles, showstopping bouquets, shopping, floral art installations, live music at night from the aptly named band Beauquet (!) and Dave Stem (!!) and an oh-so-Instagrammable dahlia wall.
There are five ticket options.
Morning tickets. These give you access to the site and in-depth tours of the farm from 9 a.m.-noon, and are best for "flower nerds" and seniors. $15 in advance; $20 at the gate.
Afternoon tickets. Access from 1-4 p.m. Great for families with activities, story-telling and poetry for children and adults. $15 in advance; $20 at the gate; ages three and under free.
Sunset Party tickets. Access from 6-9 p.m. for ages twenty-one and up. Tour the farm, enjoy a complimentary drink, enjoy live music and watch the glorious sun set over the west-facing farm. $50 per person.
VIP tickets. (All-day access, including the Sunset Party.) Includes a complimentary drink and seating in a comfy VIP tent. $100 per person.
Donation tickets. Pre-purchase a ticket to be donated to local Olneyville residents who might not be able to afford one. $20.
So come enjoy a day filled with beauty, local wares and vittles, music and good vibes, all while giving back to a good cause.
"We all need a little more beauty in the world," Radov says.
For more information or to purchase tickets, visit whatcheerfarm.org/festival.
RELATED ARTICLES
Five Can't-Miss Events this Week in Rhode Island
58 Rhode Island Restaurants for Outdoor Dining