Join West Side Caroling In Spreading Holiday Cheer
Warm up your vocal chords as you go door-to-door singing carols with this holiday tradition.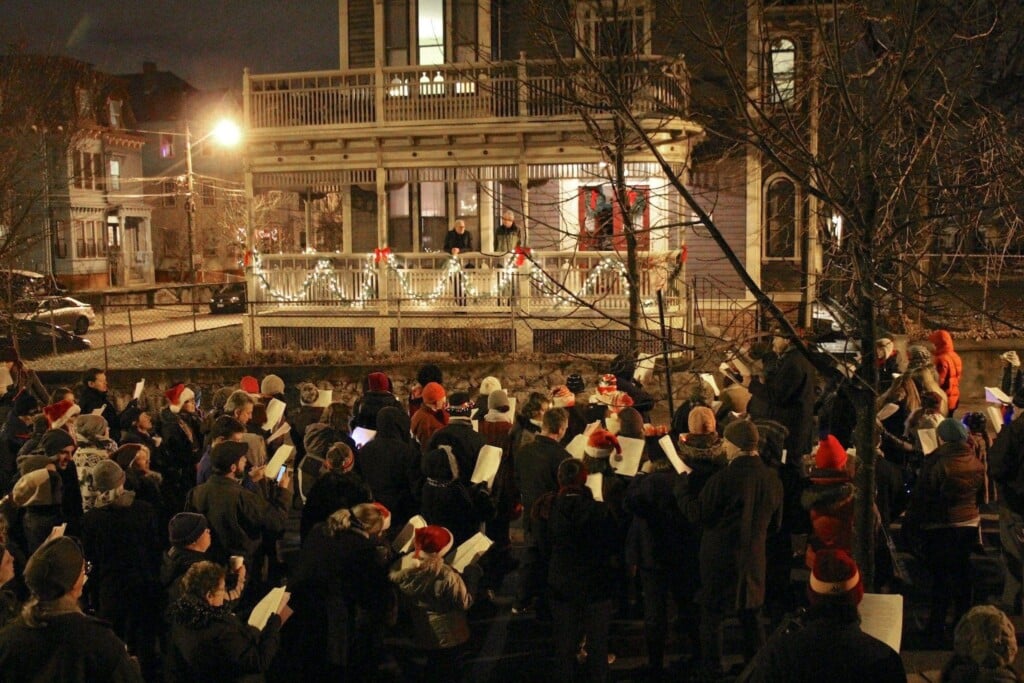 While most holiday traditions have gone digital or remote, there is still one thing that remains a hallmark in keeping spirits high. WestSide Caroling returns with its fifteenth annual gathering to bring the hymns of the holidays from door-to-door. The group took a hiatus last season due to the pandemic, but it's back and ready to revive the tradition.
West Side Caroling began fifteen years ago by founders Mike Ritz and Elaine Collins when they were trying to come up with a free way for Providence neighbors to give and receive joy during hard times. This, of course, was during the Great Recession, and holiday celebrations were strained for many families. The idea spread like wildfire and the band of carolers grew from forty in the first year to more than 300 for many years to come, including some visitors from as far away as Seattle and Amsterdam.
On Sunday, December 18, maestro Glenn Zienowicz and carolers Daniel George and Chris Sanford will be leading the pack. The event is free and open to the public, and they encourage any prospective carolers to join them at Lucky Enough at 1492 Westminster St., Providence at 5 p.m. for a warmup. Neighbors can officially hear the chorus of voices echoing throughout the streets of the West End in the evening from 6­–8 p.m. A little incentive to join, even if you're certain you don't have an opera voice: the carolers end at Sin Desserts on Westminster Street for cocoa and treats.
For more information, check out the West Broadway Neighborhood Association Facebook page for updates and glimpses into past celebrations.