Topgolf Makes Its Way to Rhode Island
With construction underway near Garden City Center, the new Topgolf venue expects to bring recreational opportunities and boost local economy.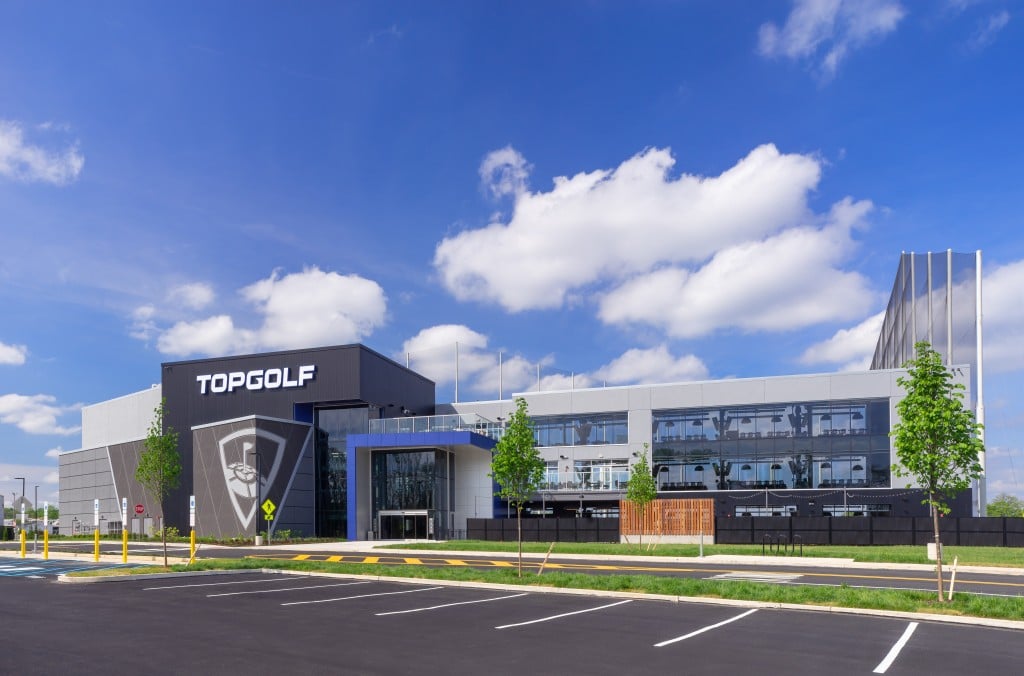 Virtual sports are becoming increasingly popular, and with the construction of Topgolf's newest facility in Cranston, Rhode Islanders will have access to state-of-the-art facilities and technology to enjoy the new style of recreation. Topgolf's first effort to move into New England with the Cranston location on Sockanosset Cross Road is through a partnership with Carpionato Group's Chapel View redevelopment project. With the project underway, Rhode Islanders eagerly await what the attraction has to offer.
How it Works
The Topgolf facility will have 102 climate-controlled outdoor hitting bays. These bays are all-weather facilities, covered and fitted with fans so they can be used at any time of the year except in the case of an extreme weather event. Rhody residents and visitors can enjoy a multi-level, modern golf experience powered by the company's latest Toptracer tecnology, which is the golf industry's most trusted ball tracing tech and allows visitors to play a variety of golf-focused activities as well as games such as Angry Birds and Jewel Jam.
Don't have a lot of experience playing golf? Don't worry, Topgolf is meant for everyone to enjoy. "Topgolf is designed to be player friendly regardless of skill level," says Spencer Stewart on behalf of Topgolf Entertainment Group. "Our unique experiences are for any skill level at golf, whether you are new to the game, an avid golfer, or just want to have fun with the game."
With all the fun-filled opportunities Topgolf has in store for the Cranston location, the local economy is expected to get a boost. Cranston Mayor Kenneth J. Hopkins awaits this new destination that will help bring families and visitors to the Cranston area. "I have been working on this project since my time on the City Council, and I know that Topgolf will be an outstanding attraction in our city," Hopkins says.
In addition to all the revenue the location is expected to generate for the state, the venue is also expecting to employ more than 400 associates onto their team to run the facility. Topgolf doesn't plan on stopping at Rhode Island either – the Cranston location is the start of their expansion into New England, and these recreational and economic possibilities could be available throughout the region in the future.
For those who want to improve their skills, lessons and classes are offered for beginners who want to work on their golf swing. Golf clubs are also provided free of charge and players have the option to bring their own clubs.
Bays are priced by the hour with rates varying by day and time, and although walk-ins are more than welcome, it's recommended to reserve bays online for parties of seven or more or just to make sure you don't have to wait long during peak hours.
Topgolf Providence, 100 Sockanosset Cross Rd., Route 37, topgolf.com/us
RELATED ARTICLES