From Isla Nublar to Providence, Jurassic World Invades the AMP
Families of all ages will find something to enjoy at the Jurassic World Live Tour at the AMP.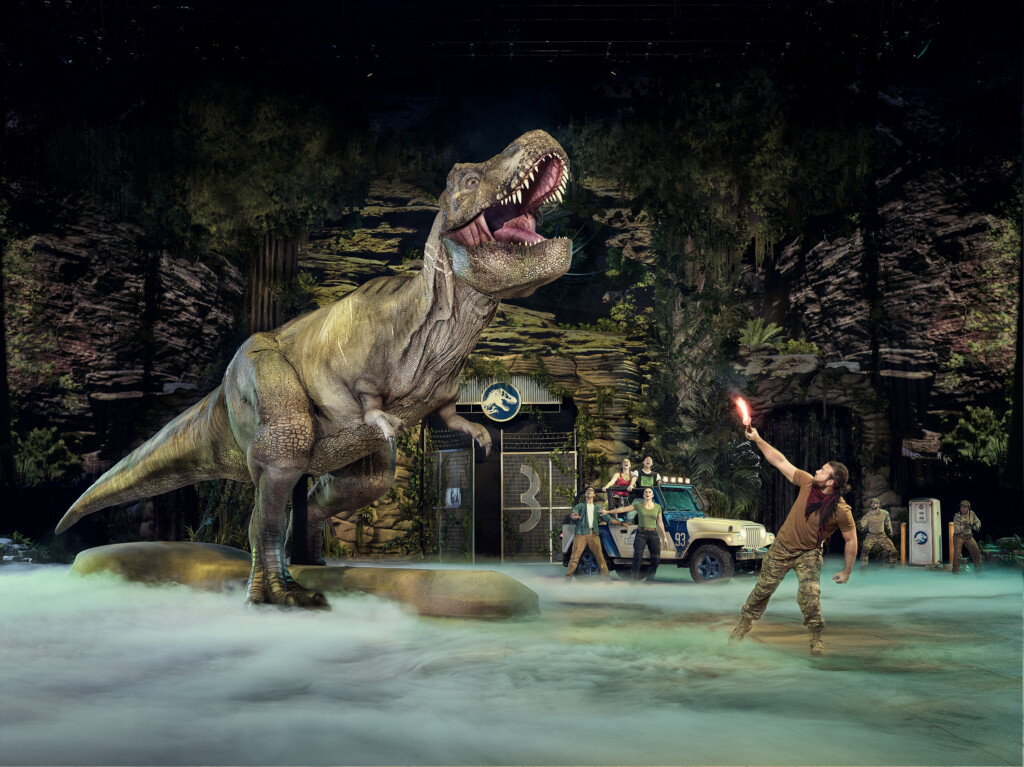 Welcome … to Jurassic World.
For fans of the Jurassic franchise, whether it's the original 1993 film that was the catalyst for the series, or it's the second generation of dinosaur sci-fi lovers of the Jurassic World, adults and children alike will find something to love about the Jurassic World Live Tour at the Amica Mutual Pavilion in Providence.
Fans will recognize the unmistakable score and terrifying roar of the famous tyrannosaurus rex during the live show that takes place between Jurassic World (2015) and Jurassic World: Fallen Kingdom (2018). The production features more than twenty-four film-accurate, life-sized dinosaurs operated by animatronics and performers. The show builds on characters from Jurassic World, like velociraptor Blue and picking up his familiar voice and sound effects, while introducing Jeanie, a Troodon dinosaur and the live tour's newest star. If you've followed along with the animated series Jurassic World: Camp Cretaceous, you'll see Bumpy, the friend and food-motivated herbivorous dinosaur as she grows from a baby to an adult quickly. Follow along as scientists work to unravel a corrupt plan and save a new dinosaur from a terrible fate.
Audiences will be enthralled as the dinosaurs circle the stage and often interact with those nearby. Even up-close-and-personal, it's shocking how real the animatronics are. Actors are inside the costume, controlling the way each dinosaur walks, runs and moves its head in response to the script. It's no easy feat, however. To prepare for the role, actors trained three to four times per day, says actress Emily Bricker, through intense obstacle courses, weightlifting and cardio to be able to perform for a certain amount of time while in costume. They continued to train, advancing through the layers of gear until it was finally ready for showtime. Bricker is one of three actors that bring Jeanie, the Troodon, to life through "dinoteering," a combination of puppeteering through dinosaurs.
While there is no live music, the show pulls music and sound effects straight from the movies. Even the footsteps are realistic through the audio pad, vibrating through the crowd. When the forty-foot-long T-Rex roars in the distance before it appears onstage, sparking excitement in the audience. "It's what gets the blood movie," the sound effects director says.
Guests can start the adventure early with a special preshow experience included with show tickets, with up-close interactions with the dinosaurs and vehicles and photo opportunities. It's not just for the kiddos, but even adults can appreciate the full-circle effect of their first experiences of the original series and future generations' impressions of the exhilarating show.
As Jeff Goldblum said in the first film, "Life finds a way."
Tickets are available starting at $15.