JLife Mart Refreshes Thayer Street with Asian Goodies
This Japanese corner store asks Americans to get familiar with foreign favorites.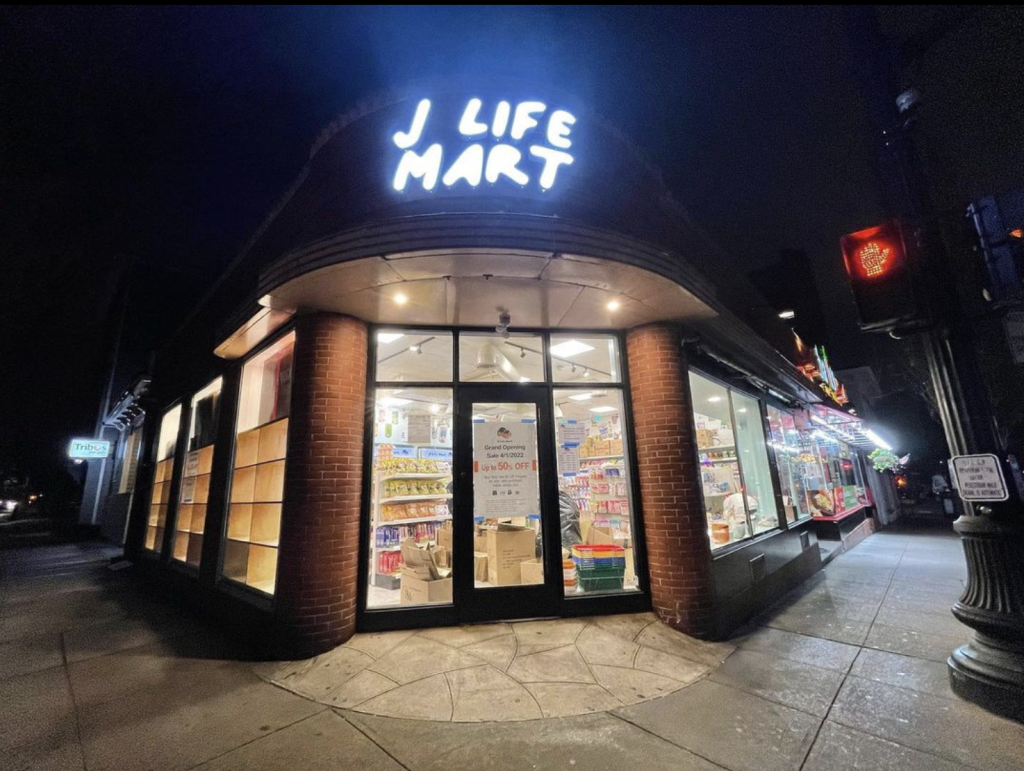 Providence's Thayer Street is no stranger to trendy storefronts, but this place demands attention. Popping up this past April on the corner of Thayer and Angell Street, JLife Mart beckons passersby with its large windows and bright white signage. What was once the last remaining location of the Massachusetts-based chain of tea houses Tealuxe and then was the short-lived home of Ceremony tea shop now serves as a market opening the world to Eastern Asian culture. Inside, you'll be welcomed by the sound of Japanese rock — perhaps the theme song of a beloved anime — filling the snack-sized market. And there are treats aplenty: the back of the store features a wall of Lay's chips, but not as you know them. Absolutely everything is imported from Japan, so even these American classics are labeled with Japanese characters. Not only that, but they come in flavors you probably haven't seen before, like fried crab or sweet basil. 
At the front of the store, you'll find a glass case of collectible anime figurines and a wall of squishy stuffed animals. To your right: aisles filled with beauty products, snacks and super cute office supplies. Students at nearby Brown University or Johnson and Wales University can grab a pack of pastel folders and pens topped with animal-shaped erasers. If you're in need of some pampering, there is a wide selection of face masks, soaps, and even a hairbrush designed by Japanese influencer and icon Naomi Watanabe. There are even some sustainability products, like glass shampoo bottles you can refill or stick a pump in to use as a dispenser (sold separately), or biodegradable bowls and utensils for ramen. Yes, there are plenty of choices for ramen as well. Top off your armful of purchases you will no doubt have at this point with a drink or mochi ice cream for the road. If you can't tell what something is, everything comes with a supplementary label on the back for English speakers. You really can't go wrong though, since everything is tasty. Don't be surprised if there are fruit chunks in your juice, however.
Next time you find yourself perusing Thayer Street, be sure to stop in at this charming and authentic corner store.
231 Thayer St., Providence. Open 10 a.m.–9 p.m. Monday through Thursday, 10 a.m.–10 p.m. on Friday and 11 a.m.–10 p.m. Saturday and Sunday.