Start Your New Year Right With These Fitness and Yoga Classes
This is your year! Get moving with these local yoga and fitness classes.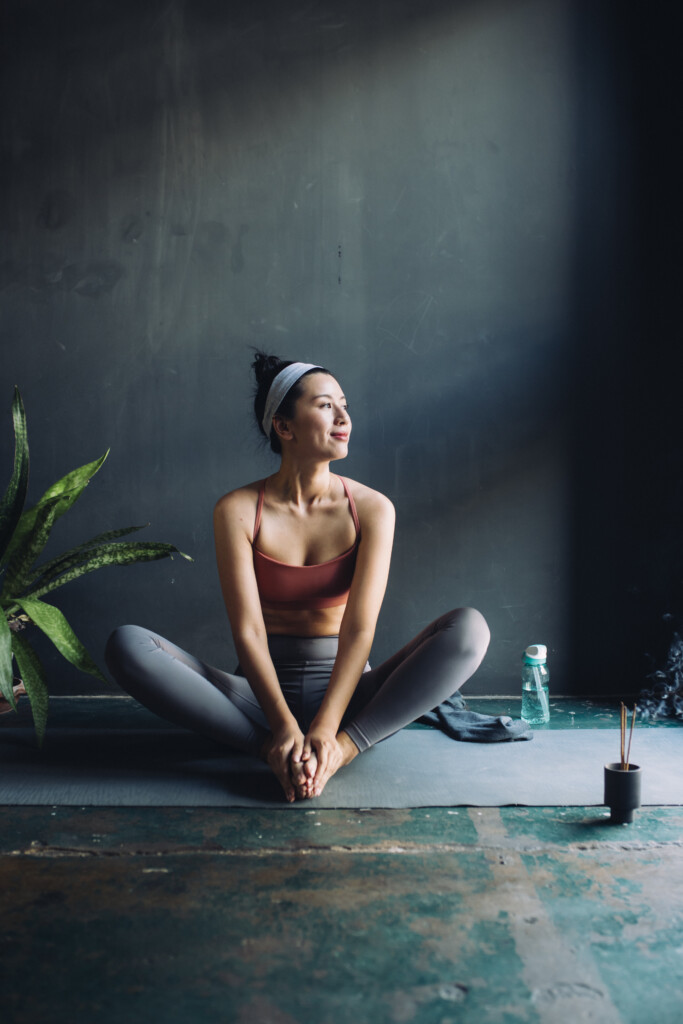 Providence Power Yoga
Want to start your yoga journey or need a new yoga community? Providence Power Yoga offers a safe welcoming environment for everyone. The studio offers a wide variety of classes for both early birds and night owls, as well as a new client pass to try them out. Or, use your lunch break to wind down and stretch. Single class passes are $19 and ten-class passes are $175. If you're willing to sign onto a monthly membership, prices range from $29 (virtual studio) to $139 per month.
Details: 365 Eddy St., Providence; 1235 Wampanoag Trail, Riverside; 273-3500, providencepoweryoga.com/
All That Matters Yoga and Wellness
All That Matters believes that yoga is for every body. They focus on the ancient philosophies of yoga while still rooted in the present. They provide a nurturing and supportive space to learn, practice and expand. Monthly memberships range from $39 to $89 with drop-in rates from $8 to $10.
Details: 315 Main St., Wakefield, 409-212, allthatmatterswellness.org
Regymen Fitness
If a high-intensity group environment works better for you, check out Regymen Fitness. With mental encouragement, inspiration and social interaction, individuals reach their health and fitness goals faster than going at it alone. Sign on through one of the three membership tiers or go with a ten- or twenty-class pack.
Details: 7540 Post Rd., North Kingstown, 268-5399, regymenfitness.com
CORE Cycle
Looking for a supportive community where everyone's fitness journey is unique? CORE is a close-knit community where they support each other, celebrate one another and rally behind each other when things get tough. The only standards you need to live up to are your own. Monthly membership is $199 but before fully committing, you can try a two-week unlimited pass or small class packs.
Details: 229 Waterman St., Providence, 273-2673, corefitprov.com
Bileau Built
Bileau Built offers a wide range of training options through strength and cardio. Whether you want individual attention or want to share your workout experience with a friend, all your preferences and goals are met at Bileau Built. Join group sessions and be surrounded by likeminded goal-setters, or schedule one-on-one training. Monthly rate with unlimited classes is $119 and a ten-class pack is $139. Your first week is free.
Details: 58 Exchange St., Pawtucket, 475-5490, bileaubuilt.com
CrossFit Providence
Not sure if CrossFit is for you? CrossFit Providence offers free trial classes so you can figure out what works best for your fitness goals. Train with supportive instructors and learn new techniques that help improve your workout routine. The on-ramp program ($199) includes four sessions as an introduction to the sport, while veterans can drop in for $20.
Details: 425 Washington St., Providence, 453-2348, crossfitprovidence.com
YMCA
Become part of a big, friendly community and gain meaningful experiences. YMCA offers a range of activities for all ages including youth swimming lessons, camps, programs that support healthy lifestyles and personal training. There's something for everyone at a location near you. Memberships range from $25 to $89 depending on age and number of dependents.
Details: Various locations, ymcagreaterprovidence.org