Where to Get the Best Restaurant Takeout in Rhode Island
Skip the cooking at home and support Rhode Island restaurants this winter. It's a win-win with these diverse options, many of which offer contactless pickup, curbside takeout and delivery. 
Dolores
Chef Maria Meza's dishes represent the Mixteca region of Mexico, from complex moles made with dozens of ingredients to hearty corn tamales and tacos stuffed with slow-cooked meats or local seafood and sprinkled with fresh salsa on house-milled blue corn tortillas. The tamales, mixed with dough made using heirloom corn imported from Oaxaca, are also packaged and vacuum-sealed for home reheating whenever you want them. Take home bottled mixers or potent margaritas and mezcalitas made with top-shelf tequila and mezcal, housemade syrups and fresh juices, and say cheers to Netflix over properly mixed drinks.
The process: Order and pre-pay on the website, then pick up at the restaurant's built-in curbside takeout window.
Details: 100 Hope St., Providence, 409-2075, dolorespvd.com
Nicks on Broadway
Owner Derek Wagner has done so much for the community during COVID-19, from providing meals for school kids to feeding out-of-work staff members. He's consistently pumped out menus filled with scratch-made brunch, lunch and dinner options, plus provisions packaged safely to go. Even if you can't have the same boisterous mimosa brunch inside the restaurant, you can take the banana rum pancakes, steak and eggs and cocktails to go, and maybe eat breakfast in bed. Order from Nicks and you're also showing support for local farmers and fishermen.
The process: Takeout orders are taken by phone at 421-0287 or 421-0286 or email only at info@nicksonbroadway.com.
Details: 500 Broadway, Providence, 421-0287, nicksonbroadway.com
Oberlin
Crudo to-go, because you can. Oberlin sources local fish species like fluke and scup from area fishermen and slices them up into colorful jewel-like bites drizzled with high-end olive oils and fresh herbs snugly packed in takeout containers. On Mondays, pre-order Sicilian-style thick and crisp tomato pie (it sells out quick), and any day the restaurant is open, opt for perfectly al dente housemade pastas or, what the hell, a whole roasted fish. Oberlin has also created its own stock of frozen pastas for your freezer, and you can join Oberlin Selects, which curates fresh baked bread, wine, cheese, snacks and other surprises on a monthly box-order basis. Don't miss the bread share subscription to break into four weeks of fresh baked bread for pickup. Why struggle to make sourdough when Oberlin already makes the best?
The process:Order and pre-pay through the website, then pick up at the restaurant in thirty-minute scheduled increments. Reopening fully Feb. 11.
Details: 186 Union St., Providence, 588-8755, oberlinrestaurant.com
Figidini
Figidini has made its menu more takeout-friendly with online ordering of different styles of pies that travel well, including the new square pan pizzas, pizza strips, calzones and giant muffaletta sandwiches. You can still go for the traditional Neapolitan pizzas that chef Frankie Cecchinelli tops with imported San Marzano tomatoes, buffalo mozzarella, basil, sea salt and olive oil and other special seasonal toppings on dough made with 00 flour that's fermented for up to ninety hours and fired for sixty seconds in the 950-degree wood-burning oven. Don't sleep on the boozy Figsie cups, which are like adult Hoodsies made with chocolate Frangelico and vanilla amaretto ice cream.
The process: Order and pre-pay through the website for a specific selected pickup time for dinner, and weekday lunchtime orders are ready twenty minutes after being placed.
Details: 67 Washington St., Providence, 808-6886, figidini.com
Bayberry Beer Hall
Here's your chance to score some beers you won't find at the local packie. From Fox Farm and Finback to Bissell Brothers and Hermit Thrush, you don't have to travel to Connecticut, New York, Vermont or Maine to bring home rare brews. Pair the beers with chicken schnitzel sandwiches, beer brats and pierogies and vegan eats like smoked tofu banh mi. There are also curry vegetable hand pies and turkey pot pie, though the menu changes frequently in the winter based on what's available. Desserts might involve housemade ice creams, ice cream sandwiches and ganache and almond toffee bars.
The process: Order online for scheduled or as soon as possible pickup times.
Details: 381 West Fountain St., Providence, 383-9487, bayberrybeerhall.com
New Rivers
Fried Chicken Friday at New Rivers is something to look forward to in trying times. Owner Beau Vestal and team channel his Southern roots with packages of hot and crisp breast, thigh and leg meat paired with varying sides like whipped buttermilk potatoes, house-brined pickles, crispy potato wedges, Parker House rolls, kaleslaw and seasonal desserts. The regular menu features fritters stuffed with squash, rich pastas made with local ricotta and winter veggies, and protein main courses and sides focus on what's available from local farms, like cider-glazed Brussels sprouts, roasted root vegetables and pork loin. Check out the weekly changing "At Home" menu with choices like roast chicken and meatball calzone that you can heat and eat anytime.
The process: New Rivers offers scheduled, contactless takeout, pre-paid through the website, and brought right out to your car upon arrival.
Details: 7 Steeple St., Providence, 751-0350, newriversrestaurant.com
Casa Azul
This Mexican takeout spot is named after artist Frida Kahlo's "Blue House" in Mexico City, where the owners, husband-and-wife-team Javier Soto and Alejandra Ruelas, hail from. Chef Carmen Anaya creates amazing housemade salsas, from a spicy tomato and chili blend to a milder version, and one laced with avocado. She's perfected chicken tinga, which is slow-cooked shredded chicken stew with caramelized onions and a tomato sauce base served with tortillas. Casa Azul also slow-cooks beans to make the most flavorful beans and rice, and serves carne asada, adobo pork and veggie tacos and bowls. Many vegan options are available, from nachos to vegan chorizo street tacos and tofu burritos.
The process: Order takeout online or call ahead for pickup. Delivery also available.
Details: 890 Allens Ave., Providence, 414-7799, casaazulri.com
India
India was one of the early restaurants to give free meals to frontliners when the pandemic hit, then it also offered 100 free meals a day to those in need throughout the months of December and January. The restaurant has been in business for more than twenty-five years and continues to highlight Indian cuisine from the popular tikka masala and tandoori chicken to thali platters that include a taste of many different dishes. India is also vegan-friendly with various entrees that don't include animal products, such as korma curry made with cashew and coconut-based curry served with tofu, and Baingan Bharta, which is eggplant roasted over open fire.
The process: Order takeout on the website or call for drive-up curbside pickup; delivery through GrubHub.
Details: 1060 Hope St., Providence, 421-2600, indiarestaurant.com
Chengdu Taste
The most authentic Sichuan food in Rhode Island can be found at the newly relocated Chengdu Taste, now in Providence. Embrace — or beware of — the spice factor. It's best for those who can take the heat (if you can't, then stay out of their kitchen). Turn up the fire with Chong Qing diced chicken and spicy cellophane noodles with minced pork. For milder appetites, the steamed pork and veggie dumplings are the best around as are the noodle soups and mainstream Chinese dishes like sesame chicken and beef with broccoli (fine, the fire-fearing crowd can play too).
The process: Call to place an order and pay in person upon pickup.
Details: 495 Smith St., Providence, 729-5699, chengdutasteri.com
The Square Peg
This cozy corner spot has been downtown Warren's neighborhood restaurant for about a decade. Joel and Amy Cary keep the small waterfront town fed with juicy burgers, seafood and sandwiches in an unpretentious atmosphere. Must-have dishes include the Bang Bang shrimp appetizer or tacos, which involve plump panko-crusted shrimp with a sweet and spicy sauce. Burgers stacked with blue cheese, bacon and caramelized onion or fried pickles, bacon and ranch (or plain if you prefer) are always a crowd favorite. Grab quarts or single servings of boozy margaritas and the famous Pink Panther cocktails to go.
The process: Order and pre-pay through the website, then pick up at the restaurant.
Details: 51 Miller St., Warren, 215-3831, squarepegwarren.com
North and Big King
North is one of the only restaurants that sticks to takeout-only during the coronavirus outbreak. Owner James Mark and chef Andrew McQuesten make it a priority to keep team members and guests safe with contactless ordering through the website and pickup at the restaurant. You can still get the same dandan and hot flavor sesame noodles and buttery tiny ham biscuits to-go, plus funky frozen drinks like the mudslide and painkiller. It's also offering weekend brunch with options like Hopkins Southdowns lamb hash, Baffoni Farm fried eggs and housemade bread. North's companion restaurant, Big King, is also offering takeout, including onigiriazu, which is crispy fried local fish, lobster, chicken or veggies tucked up nice and tight in
a nori burrito. North and Big King also make it easy for guests to donate to the hungry and homeless when placing a takeout order.
The process: Place orders and pre-pay directly through the websites, then pick up at the door during timed slots.
DETAILS: North, 122 Fountain St., Providence, foodbynorth.com; Big King, 3 Luongo Sq., Providence, bigkingpvd.com
Federal Hill Restaurants
We can't just choose a few restaurants on the Hill, so we have to show appreciation for all. We recommend ordering takeout from restaurants that have endured for decades, including Joe Marzilli's Old Canteen, Angelo's, Camille's, Andino's, Costantino's Venda Ravioli, Zooma, Caserta and Cassarino's. We also can't forget the newcomers like Massimo and Bacco Vino and Cotorni and Japanese favorite Nami and burgers at Harry's. Nearly all the restaurants are offering easy takeout and delivery options.
The process: Call each restaurant individually or order through the websites.
Details: Find information on all Federal Hill restaurants at federalhillprov.com.
Basta and Bettola
When you want to take your takeout pizza to the next level, look to Basta and Bettola. Basta specializes in VPN-style pies, while Bettola creates VPN-style pizza with the flavor and texture of New York-style. Basta also specializes in high-end Italian dishes, from intricate hand-cut pastas and chicken or veal saltimbocca to the famous Basta chop and wood-grilled Faroe Island salmon. Bettola offers great $55 dinner-for-two takeout specials that are customizable with an app, salad, entree and desserts.
The process: Place pre-orders on the website for pickup. Delivery is also available through exclusive partner, Chow Now. Get a 10 percent discount on first-time delivery by entering the code EATWELL at checkout.
Details: Basta, 2195 Broad St., Cranston, 461-2300, bastaonbroad.com; Bettola, 44 Rolfe Sq., Cranston, 522-5222, bettola.com
Y Noodle and Bar
What better way to steam up the car windows than with takeout hot ramen, juicy dumplings and sexy noodle soups from Y Noodle. Order spicy miso, pork, beef or Tonkatsu ramen, soup dumplings and bao — bite-sized sandwiches on rice flour buns — and fully satisfy your Asian comfort food craving. This noodle nook is located next to Beer on Earth Brewery and Fearless Fish so you can get your craft brew and seafood market fix while you're there.
The process: DoorDash and Uber Eats delivery available.
Details: 425 West Fountain St., Providence, ynoodlebar.com
Mission Group
This multi-family-run restaurant group includes the wonderful Thames Street Kitchen, Mission and Nomi Park. Each of the spots offers something different from roasted chicken and Mission cuts at TSK to the best house-ground burgers and fries at Mission and Nomi Park focuses more on classic dishes with a twist offering breakfast, lunch and dinner available all day. Winner Winner recently closed but is considering options for the future.
The process: Online ordering and call ahead is available for TSK, Nomi Park and Mission.
Details: Thames Street Kitchen,
509 Thames St., Newport, 846-0400, tsknpt.com; Mission, 58 Aquidneck Ave., Middletown, 324-5811, missionnpt.com; Nomi Park at the Wayfinder Hotel, 151 Admiral Kalbfus Rd., Newport, 849-9880, nomiparknpt.com
Crazy Burger
Crazy Burger has gone full takeout with patty preferences for all, from meat eaters to vegetarians, vegans, pescatarians and more. No matter your diet, there's a burger and breakfast option for you. Burgers are some of the most inventive around with choices like the Whasuppy Burger with a sesame-fennel-wasabi rub stacked with brie and onion rings and the Fire "Works" Burger with melted gouda, caramelized onions and red pepper rings with bacon and chile garlic mayo. You can always go plain and simple, or opt for vegan eats like the Quinoa Burger made with a quinoa, sweet potato and black bean patty slathered with cilantro-cashew pesto in a crunchy corn crust. Kids' meals, coffee, smoothies and juices are also all available.
The process: Order online for pickup or order in person every day from 9 a.m. to 8 p.m.
Details: 144 Boon St., Narragansett, 783-1810, crazyburger.com
Rhody Roots
Plant-based eaters and carnivores coexist over a takeout menu that caters to both ends of the table. This friendly restaurant prides itself on satisfying all diets from gluten-free to vegan (just make sure you special request when you order). For cold days that require comfort food, go for the Rhody Poutine and short rib sando; meat-abstainers will love the meatless buffalo sandwich with chickpea and cauliflower patties. The owners spent lockdown devising a contact-free takeout process, and they used social media to attain a certain number of takeout meals each day to keep the doors open. When they reached their goal for the day, they'd turn business over to other Warren restaurants, proving that we really are all in this together.
The process: Order and pre-pay through the website for pickup or delivery. Curbside pickup available.
Details: 511 Main St., Warren, 903-9159, rhodyroots.com
Bluewater Bar and Grill
Call it a parent's takeout dream come true. This waterfront restaurant in the Barrington boatyard has its own curbside pickup parking spots where staff brings your pre-ordered and pre-paid meal right out to your car. Eat healthy with a Buddha Bowl packed with kale, quinoa, sweet potatoes, falafel and a maple tahini dressing or indulge in rigatoni with veal sausage and chicken and marsala cream sauce or a really good burger with Vermont cheddar, bacon and caramelized onions. Bluewater has reasonably priced kids' meals and the cocktails are generous, too.
The process: Order and pre-pay directly on the website, then pick up in the designated parking area at the restaurant.
DETAILS: 32 Barton Ave., Barrington, 247-0017, bluewatergrillri.com
La Arepa
Venezuelan food is all about arepas — little corn cakes made with maize dough — stuffed with meat, seafood and Spanish cheese. They are like a fluffy South American version of a tortilla, served with sides of green fried plantains and black beans and rice. This Pawtucket restaurant is owned by Nohemy Rodriguez and she offers nearly a dozen housemade arepa varieties from shrimp and simple veggie to beef, chicken and pulled pork with salads and fresh avocado.
The process: Order food directly on the website, then do contactless pickup at the restaurant.
Details: 582 Smithfield Ave., Pawtucket, 335-3711, laarepari.com
La Masseria
When hearty Italian cravings hit, La Masseria fills plates with rich pastas and ravioli gilded in fresh tomato and cheese sauces. Favorites include the housemade fettuccine with eggplant and smoked mozzarella and the pumpkin agnolotti with ricotta salata. Protein choices run the gamut from oven-roasted rabbit and duck to more mainstream breaded chicken with spinach and fontina, filet mignon and veal chops. If you have to stay at home, you may as well visit Italy via your dinner table.
The process: Call the restaurant to order takeout, then pick it up.
Details: 223 Main St., East Greenwich, 398-0693, masseriari.com
Rasa
What to order: Everything. It's all deeply flavorful including starters like bhajis, onion and vegetable fritters with tamarind chutney, and potato and pea samosas, which translate as turnovers with coriander and ginger. Curry entrees warm a chilly day, from Madras to coconut mushroom (the chef can adjust the heat from mild to hot); garlic shrimp bathing in chili sauce and scallions; and chicken tikka masala with tomato cream sauce. Vegetarian, halal and gluten free options are available. Cocktails include the sublime Nirvana and cucumber martini, delivered in oversized test tube-like bottles. There's also Indian and American beer.
The process: Order on Rasa's website for pickup (in fifteen-minute increments) or delivery.
Details: 149 Main St., East Greenwich, 398-2822, rasarestaurantri.com
Huck's Filling Station
Starters hint at Southern roots including shrimp toast with smoked shellfish butter and cornbread, and crab cakes with green tomato slaw and remoulade. Entrees include robust scallops that melt like butter with roasted sweet potatoes, French lentils and clementines riding shotgun; or try the burger at Huck's, a beefy half-pounder from Blackbird Farm with aged cheddar, lettuce and house sauce. Limited desserts, but if we could, every meal would include the brownie in its super chocolatey wonderfulness. Don't forget beer and wine plus cocktails that knock your socks off presented in spiffy glass bottles; we're partial to classics like the Manhattan and originals like the Day Drinker made with cucumber vodka, sauvignon blanc, caramelized pineapple, lemon, cinnamon simple syrup and elderflower.
The process: Order on the website for pickup that day or schedule a few days ahead.
Details: 4654 Post Rd., Warwick, 471-7170, hucksfillingstation.com
Vanda Cucina
Artisan pastas are housemade with nearly a dozen different variations from gnocchi and truffle-and-gorgonzola-stuffed agnolotti to bucatini and rigatoni, topped with imported Italian ingredients like guanciale, pecorino, high-end Italian extra virgin olive oil and more. The antipasti meatballs and eggplant are both a must; the eggplant is the owner's mother's treasured recipe rolled with ricotta, pomodoro sauce and fresh basil. For larger entrees, the Berkshire pork chop will take your night from ho-hum to holy moly. It's a hefty but tender piece of pork served on the bone with creamy polenta and Brussels sprouts, shallot pork jus and apple mostarda. Lunch paninis are also available Tuesday through Friday from 11:30 a.m. to 3 p.m.
The process: Order and pre-pay online or call to place your order for pickup.
Details:1 Centerville Rd., Warwick, 921-3144, vandacucina.com
Cook and Dagger
Co-owners Chris Kattawar and Taylor Krickl operate a scratch-made kitchen that supports local farms and small businesses with its menu. Cook and Dagger serves comfort food classics from poutine with crispy fries smothered in short rib and mushroom gravy and topped with cheddar curds and fried egg, as well as wings, burgers, fried chicken sandwiches, chicken and dumplings and pork ragout. The menu is labeled with options that are or can be made gluten free. Kids' meals are available too.
The process: Call to place your pickup order.
Details: 566 Putnam Pike, Greenville, 349-3927, cookanddagger.com
Diego's
Diego's has three Mexican takeout options, in Middletown, downtown Newport and the newest location in Providence's Wayland Square. Now you can get the same fresh guacamole, regular or mixed with crab meat, scallops and shrimp or beet and butternut squash. Tacos are served on grilled flour or white corn tortillas with chicken tinga, pulled pork, pan-seared cod and fried chicken, as well as al pastor, adobo beef and smoked tofu for the East Side, all topped with special housemade salsas and spicy aiolis. Larger plates include giant burritos (try the buffalo cauliflower), enchiladas and quesadillas.
The process:Online ordering is available at all restaurants.
Details: Diego's Newport, 11 Bowen's Wharf, Newport, 619-2640, diegosnewport.com; Diego's Middletown, 116 Aquidneck Ave., Middletown, 619-1717, diegosmiddletown.com; Diego's Providence, 192 Wayland Ave., Providence, diegosprovidence.com
The Red Dory
The Red Dory may be known for elevated Mediterranean seafood dishes with fish and shellfish sourced from area fishermen, but it recently started turning out stuffed clams, handpies and occasional harvest barbecue platters for takeout, too. The restaurant has been slow-cooking brisket, pulled pork and half chickens, roasting potatoes, and baking rosemary focaccia for family-sized feasts and providing heat-at-home options to ease the weekday hustle. You can always opt for the excellent regular menu entrees including crispy fried fish and chips, halibut and littlenecks and Mediterranean-style roasted chicken, just like you'd dig into at the restaurant.
The process: Order and pre-pay directly through the website or call to place takeout orders and pick up onsite.
Details: 1848 Main Rd., Tiverton, 816-5001, reddoryrestaurant.com
Ciro's Tavern
Ciro's offers a regular pub menu as well as a seasonal special and drink menu with inventive options like a butternut squash flatbread with candied walnuts, bacon and honey; steak tip lobster bearnaise and scallops with lobster risotto. For comfort food cravings, there are so many flatbread options, burgers, pulled pork and steak sandwiches, plus heartier plates like honey buffalo chicken risotto, cashew-crusted salmon, butternut squash ravioli and more.
The process: Order takeout for pickup by phone; delivery is available through DoorDash.
Details: 42 Cherry St., Woonsocket, 769-3330, cirostavern.com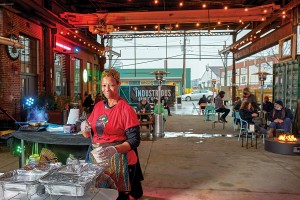 These mobile food vendors and food trucks serve hearty takeout at different locations.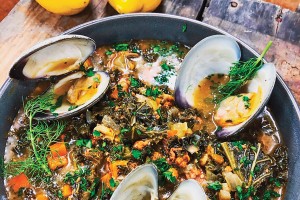 These Rhode Island companies deliver everyday meals and date night decadence right to your doorstep.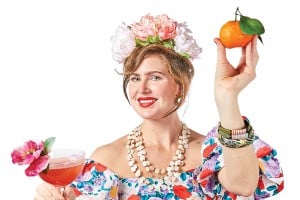 Bartender Willa Van Nostrand of Little Bitte Artisanal Cocktails can help you have a virtual cocktail experience at home with friends.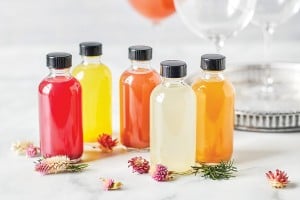 These two Rhode Island bartenders create curated boxes for making craft cocktails at home.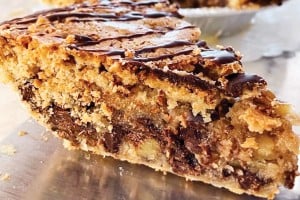 Where to get the latest hot and cool, sweet and savory takeout treats in Rhode Island.