Bent and Bree Creates Sustainable Accessories out of Portuguese Cork
Local designer Helena Silva is creating cute handbags, jewelry and other products from cork.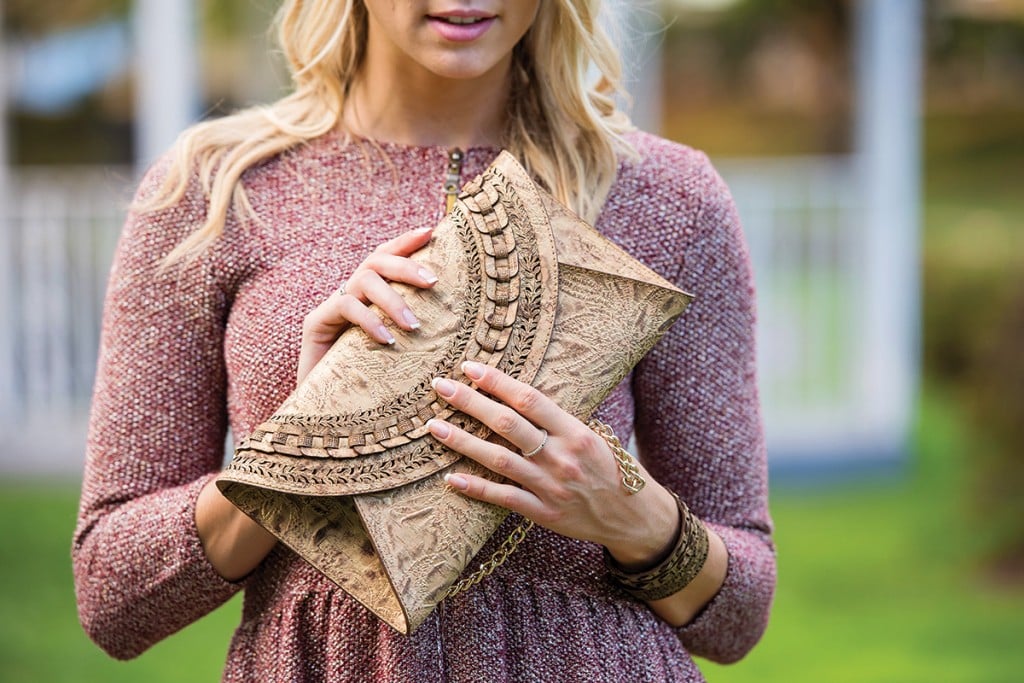 For those whose only image of cork is in a wine bottle, Helena Silva has news for you. The Seekonk resident is designing and manufacturing handbags, jewelry, umbrellas, wallets and other products sustainably harvested from cork oak trees in Portugal, the world's largest cork producer. Sales of accessories from her company, Bent and Bree, have taken off since she launched in 2016, and now she is adding products for men and considering opening retail shops in Florida and Newport.

Silva was working in the fashion industry when she went shopping for a diaper bag after giving birth to her second child. She was bothered that she could only find bags made of plastic, leather or other materials that didn't fit with her desire for a vegan, non-toxic, sustainable product. So she designed her own bag made from cork, which Silva says is not only sustainable but also recyclable, durable, lightweight, washable and resilient. That bag remains Bent and Bree's most popular item.
"That first bag was designed for a specific need," says Silva, who spent part of her childhood in Portugal. "Since then I've been looking at trends, doing focus groups and asking people what they need in a bag. I've improved the functionality of handbags because I know the sizes people are looking for, the pockets they need and the special purposes they're used for."
Collaborating with designers in Portugal and several Portuguese cork factories requires that Silva travel there several times each year to oversee production and make sure the quality is up to her standards. "Our success comes mostly from our return customers; word of mouth about our products is excellent," she says. "People see us at retail shows, flower shows, wine shows and they keep coming back wanting more." bentandbree.com