Waste Not, Want Not: Recycle Your Beauty and Clothing
Small changes you can make in your daily habits.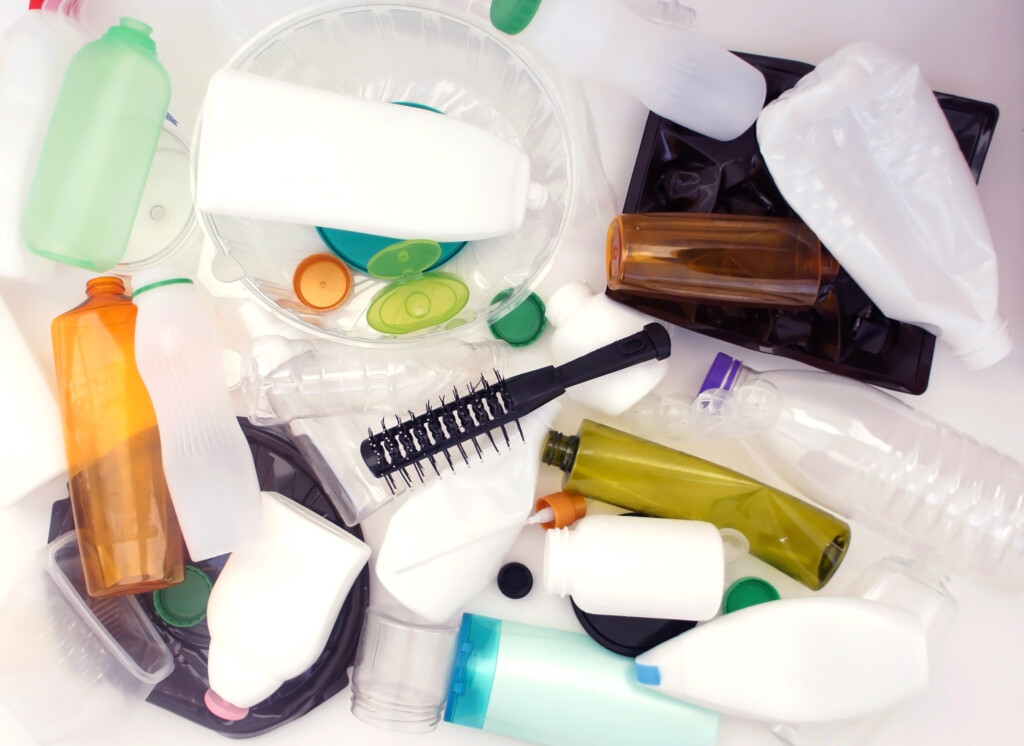 When you think of making eco-friendly steps, the first subject you may turn to is your wardrobe. While that's a monster, it's manageable with these tips. You can incorporate small steps to better our environment into your daily routine, starting with your trash can.
Beauty Gives Back
Being a beauty junkie, I have accumulated quite the collection over the years. I've slowly pared down my products by using up what I have, "shopping my stash." Setting goals like "hitting pan" (using the product until you hit the bottom) and using items up entirely before replacing them has not only cut back on my consumption, but has saved me lots of money. In addition, it prevents items from expiring quickly if you're using them up.
Every time I finish a product with a bristled wand, such as mascara or brow gel, I'll thoroughly clean them and ship them off to Wands for Wildlife. The organization uses cometic wands to aid in wildlife rehabilitation, combing through fur to rid any pests or diseases. Follow the instructions online and fill out the form for proper cleaning and shipping. Bonus points if you reuse a shipping container or envelope.
For all other products, I recycle empty (and clean!) product containers through TerraCycle, a waste management program that properly sorts items for recycling. For years, I have been just tossing old jars and tubes of products, into the trash and not giving it another thought. Over the course of several months, I will collect my products (in an old paper bag, nonetheless!) and when it's full, I drop it off at Nordstrom Rack in the Warwick Mall. Just approach the counter, say you have donations for the TerraCycle program, and they'll handle the rest. The program does not accept aerosols, wooden pencils or perfume bottles but takes back everything else. All containers must be clean, which helps you not to waste a few more drops of product, extending the life of your shampoo or face oil.
Giving Clothes Another Chance
Sometimes, you just don't know what to do with undergarments: can you donate them? Can you recycle them? The answer is "yes" to both! Donate your new or gently used bras in good condition to Free The Girls, a nonprofit organization that helps women exiting sex trafficking and reintegrating into their communities. Bras and the second-hand clothing market provide a safe economic opportunity for survivors, and selling only four bras a day can earn her a livable wage. I'm sure there's at least one or two floating around in the back of your drawer that are worth donating, so take them to Adore Me in the Providence Place Mall and get a coupon in return for your good deed.
For old, torn-up underwear, hole-y socks or other garments that are deemed insufficient for donation, consider recycling them through your town's clothing and textile recycling center. It's not uncommon to see new clothing items made from recycled fibers, a movement to which you can contribute. Visit the RI Resource Recovery website to find participating towns.