Grab These Sweet Treats From Local Spots to Support Breast Cancer Research
Bakes for Breast Cancer ends Thursday, May 18, so visit one of these nineteen locations to raise funds and awareness for breast cancer research.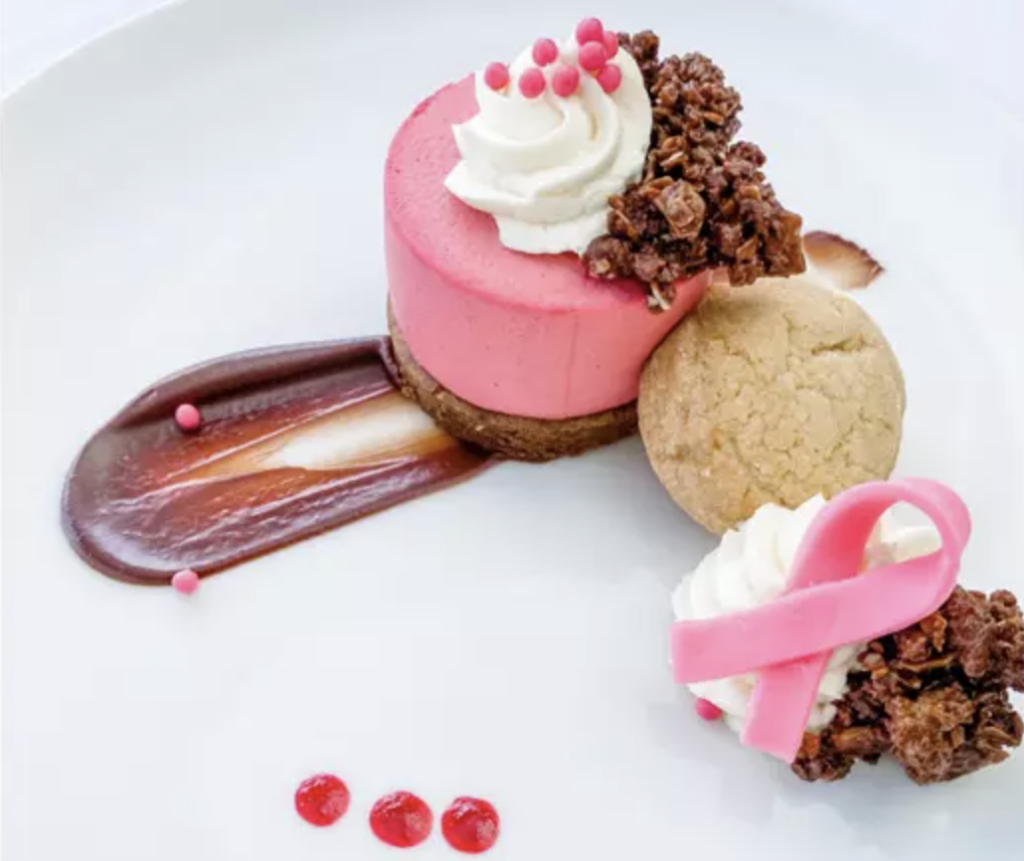 It's a win-win-win: Support local businesses, score a delicious treat while supporting breast cancer research.
The tenth annual Bakes for Breast Cancer Rhode Island is teaming up with nineteen local establishments for an easy and sweet way to make a difference in the fight against breast cancer, says president Carol Sneider. While it may seem daunting at times to support research and organizations, wondering how much to give, where to donate and who will be benefitting, this makes it approachable for all Rhode Island residents.
There are two levels of support: the standard level where participating restaurants select a dessert from their menu and donates 100 percent of the proceeds to Bakes for Breast Cancer, or the gold level where the establishment donates 50 percent of their entire dessert menu for the week-long event. Donations will benefit the Dr. Rachel Freedman at the Dana-Farber Cancer Institute in her research with the largest group of new breast cancers and the most underfunded: the geriatric population. Funds will also support Dr. Veda Giri of Yale School of Medicine/Yale Cancer Center in her research on early onset breast cancer in young women, a medical concern on the rise, says Sneider.
This event touches Sneider's heart since losing her mother to breast cancer at the age of sixteen when the odds were one in twenty. "The thing I remember most is baking with her," she says. "I created this event with desserts in mind because it always leaves you with a smile."
Check out the following establishments to see how you can help make a different by just ordering a dessert:
Seven Stars Bakery – Cranston
Seven Stars Bakery – Rumford
Seven Stars Bakery – East Side
Seven Stars Bakery – Providence
Seven Stars Bakery – West Side
T's Restaurant – Cranston
T's Restaurant – East Greenwich
T's Restaurant- Narragansett
"We're on a mission to end breast cancer for good, one sweet treat at a time," Sneider says. "The Rhode Island culinary scene is amazing, and in addition to our trusted partners that have participated year after year, we had more new venues reach out to us than in years past. Here's to what is shaping up to be our most-successful year to date in Rhode Island."
Since 1999, Bakes for Breast Cancer has been held throughout New England, raising more than two million dollars and supporting more than 4,500 bakeries, cafes, pastry shops, supermarkets and restaurants.
This year's event ends Thursday, May 18, so get out and support on your lunch break or as an evening sweet tooth hankering.