A Stroll Into the Past: The Providence Jewelry District Walking Tour
Explore the remnants of what used to be one of the most booming jewelry industries in the world.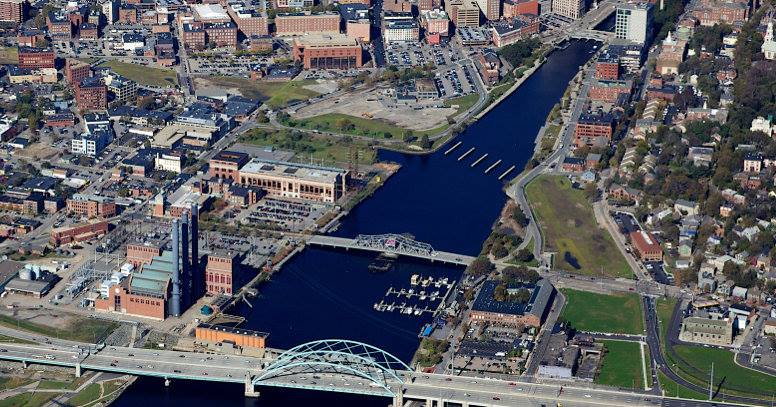 Providence has always been a wonderfully artsy place. Sculptures in parks and along the river, murals painted on entire sides of buildings, and one of the most prestigious art schools in the country are all in our backyard. But back in the day, the trade of choice was jewelry. Starting in the late eighteenth century, and spanning into the twentieth, Providence was famous for its affordable, innovative and beautiful jewelry. Watches, collar buttons, umbrella fittings and countless other accessories were made in our capital city.
In commemoration of this, the Providence Warwick Convention and Visitors Bureau in collaboration with the Jewelry District Association and professor Dietrich Neumann of Brown University have created a walking tour that visitors and Rhode Islanders alike can experience to learn about the historic past and exciting future of the jewelry district.
The interactive map, available online or at any of the Visitor Center locations, can be printed or followed online as you explore the downtown area and learn about many of the buildings and businesses that have existed in Providence for more than 100 years. This tour has been researched by students and professors alike to deliver the most educating and immersive experience possible.
Visit the Sarah and Thomas Doyle house, and learn about the former mayor and founder of Roger Williams Park, as well as his sister, a noted educator, reformer and charter member of the corporation of the Rhode Island School of Design, as well as the person responsible for making Brown University accessible to women. See the James Dornan and Sons Building, commissioned in 1907 and home to many jewelry companies through the '60s. Find Imperial Place, which used to house the Vesta Knitting Mills and the Imperial Knife Company, which, by the 1930s, had become one of the leading pocket knife manufacturers in the world.
Rhode Island is full of history – any resident will tell you that – and we're all proud of it. If you find yourself with no plans on a warm, sunny day this spring or summer, print out the map, grab a few friends and discover things you never knew about Providence.
RELATED ARTICLES