Katima Jewelry Is Inspired By Ancient Gems
The neckpieces are designed by Providence-based interior designer Pamela Rihani and her sister, Karen.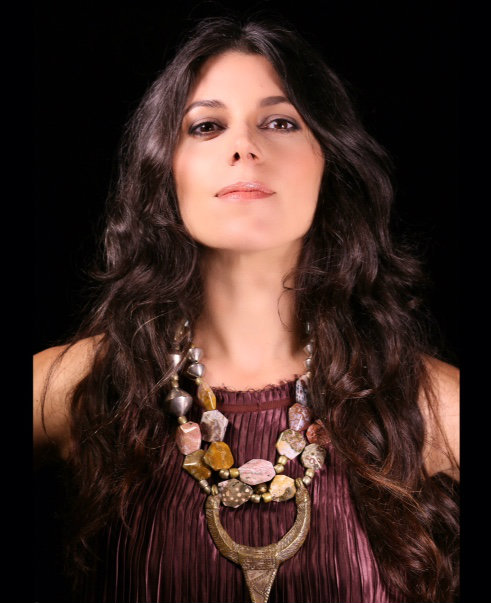 Pamela Rihani has always been drawn to color, texture and creating a mood. It led her to a career as an interior designer and to collect jewelry that looked "ancient in a bohemian sort of way" from her travels to the Middle East and beyond.
Then serendipity stepped in. One weekend, Rihani was visiting her sister, Karen, in Washington D.C. and was invited to a dinner party with a friend of hers who worked at the State Department. She was seated next to a man from Africa who traded antique beads. The next day, he gave Rihani and her sister a lesson in stones and beads, and she bought a bunch from him to make her own jewelry.
In time, Rihani realized she could create jewelry for other people besides herself.
"I just kept making pieces and every time I would wear something, wherever I would go people would say that's a beautiful necklace, where did you get that?"
Using materials like obsidian, raw garnet and jade from Africa, Tibet and Nepal, Rihani has launched a line of one-of-a-kind neckpieces called Katima, which means "powerful daughter." She co-designs them with her sister.
"The woman who wears the pieces is a woman who wants to make her own statement and doesn't necessarily want to wear what five of her neighbors are wearing," Rihani says. "She doesn't really follow trends. Most of my women are well-traveled and sophisticated and look at getting dressed with a more artful eye."
Their pieces are available through her website, katimajewelry.com.