Viana Valentine
The Rhode Island pop artist released her latest song "I'm Not Okay (I Promise)" across all streaming platforms.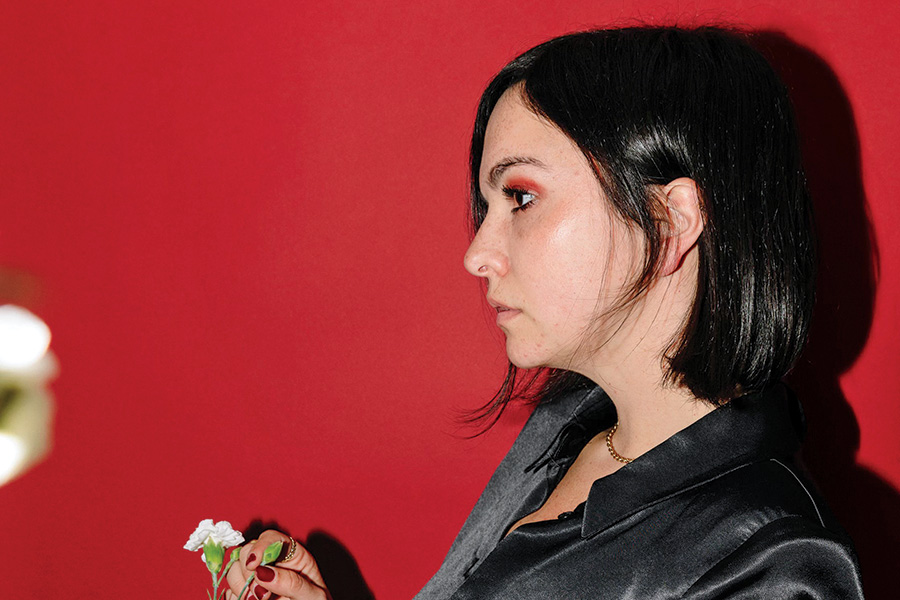 Viana is a Rhode Island-based singer/songwriter making noise along the airwaves for her vocal talent and retro-style music videos. Her most recent cover track was originally performed by My Chemical Romance, and it brings her back to her high school days of cruising around in her car and blasting the ballad while singing her heart out. She shares more details about growing up in the Ocean State.
When did you first get into music and decide to pursue it as a career?
I come from a musical family, stemming back to my great grandfather who played trombone professionally for artists like Sinatra. My mom is an amazing singer and I grew up with her always singing around the house. And as far as figuring out that singing was going to be what I did for the rest of my life, that just kind of happened. I have never really pictured myself in a life without music. So, I just keep on singing and seeing where the journey takes me.
Where are you from and how did the local music scene influence your career?
I'm from the woods, baby! I grew up in Western Coventry, out in the sticks. I spent my childhood frolicking around the forest with my dogs, which is still exactly what I do now. Luckily, when I started playing shows before I could drive, I had friends that would drive the extra twenty minutes out of the way to pick me up and parents that would come to my gigs. The local music scene was what started getting me on stage more and more and meeting some amazing artists.
What does going solo mean to you?
Going solo was pretty huge for me after being in bands for basically all of my career. I was pretty scared to venture off on my own, but looking back I'm really glad that I did. While being a solo artist absolutely means feeling more pressure to keep everything together on my own, there's also something freeing about knowing that I am the only thing standing in the way of creating and growing as an artist.
What made you decide to do a cover of "I'm Not Okay (I Promise)?"
I love taking rock bands I listened to growing up and making pretty piano versions of their songs. I had an instant flashback of myself and my friends. We were skidding around the back roads of Coventry in my Nissan Sentra, extra extra iced coffees in hand, blasting this song and subsequently blowing out our voices in the process. I knew I had to cover this throwback jam and then my producer, Greg, and I recorded our version of it at my house in late 2020.
What made you decide to put in the extra effort to produce music videos?
Something that I've been a huge fan of while releasing singles has been the ability to make each song its own vibe and create visuals to go along with it. For some songs, you daydream the video as soon as you hear the first mix pass, and that was what happened with my most recent video for "About the Money." I knew that doing a video set in a certain time period wouldn't be easy, and I wanted to make it as accurate as possible. I was lucky that I had an incredible team of humans who I'm lucky to call my friends to pull that video off. instagram.com/vianavalentine