Snapshot: The Earliest Known Election Ballot
It was printed by a Rhode Island woman in 1744.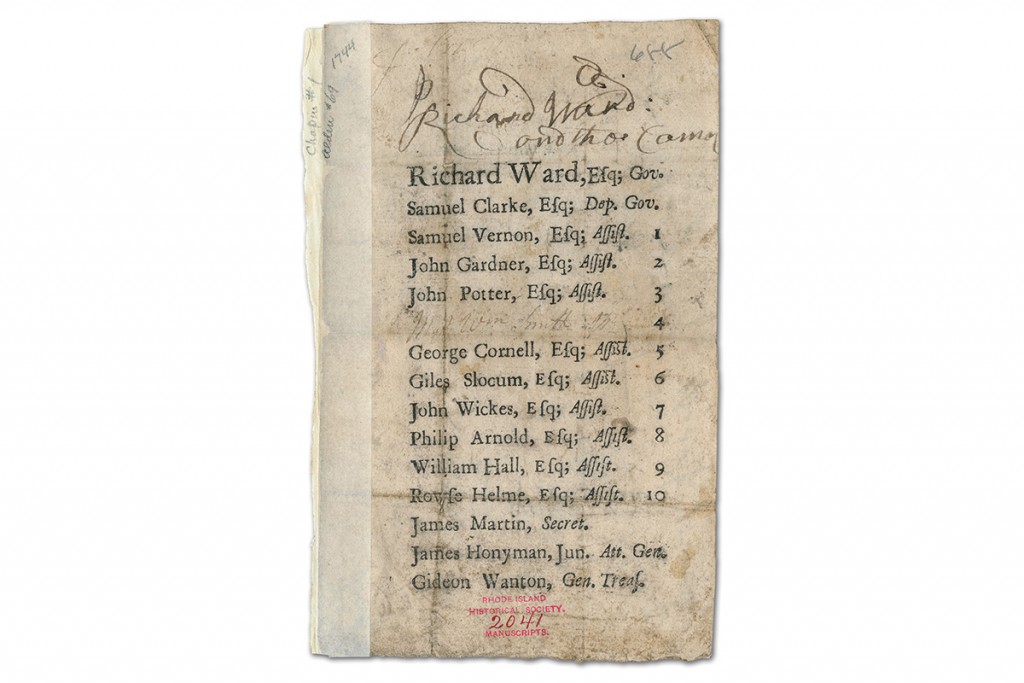 "Guess what: Even in 1744 people had Rhode Island-itus," says Phoebe Bean, a librarian at the Rhode Island Historical Society. When Rhode Island was a mere colony, voters — many of whom had crops to plant during the spring election — loathed travelling all the way to Newport, then the capital, to cast their votes for governor, lieutenant governor and ten "assistants," or senators. Enter the prox, a printed election ballot collected by a town moderator, sealed and sent by some conveyance to Newport. Rhode Island was the first English colony in America to offer voting via printed ballot and this prox from 1744, in the Rhode Island Historical Society collections, is the earliest we have on record. Bean and prox expert Russell DeSimone agree it was likely printed by Ann Franklin, the widow of Ben Franklin's older brother, James, who, despite her role in the electoral process, was ineligible to vote.