Friday Food Truck Feature: Bird's Nest Italian Street Food
The inside details for Bird's Nest Italian Street Food.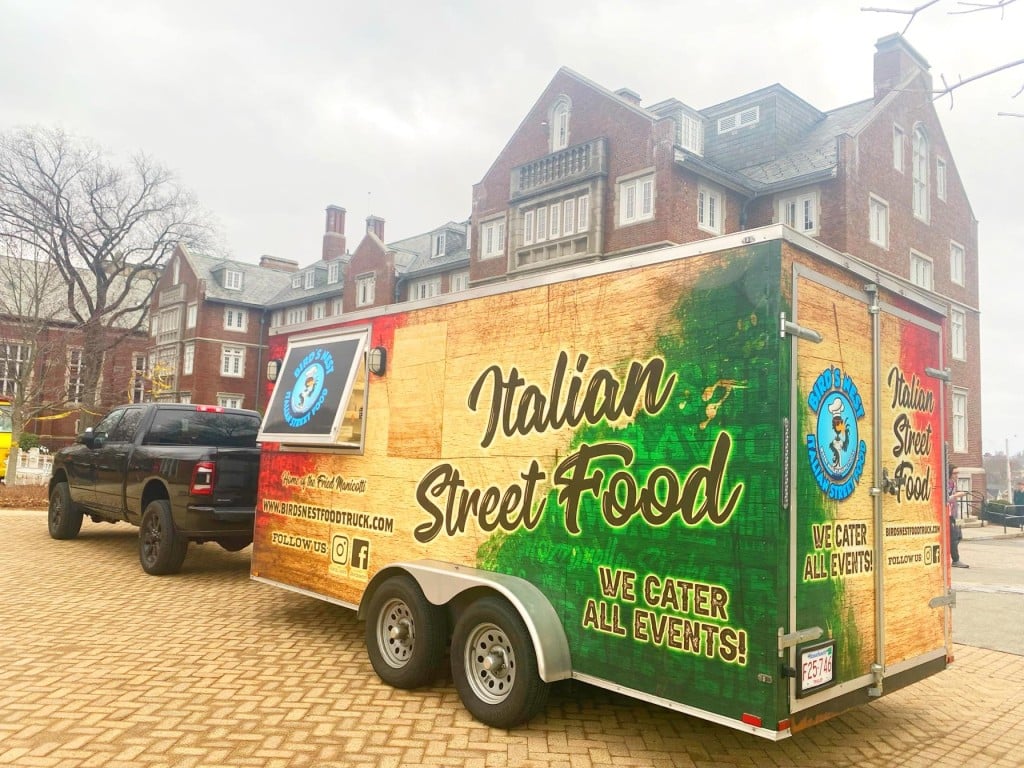 When you think of food trucks, do you typically think of deep-fried manicotti? Well, Bird's Nest Italian Street Food's goal is to make sure you do! Next time you are in Providence, Warwick or Cumberland, keep an eye out for some delicious Italian cuisine. We spoke with Michael Leverone to dish out more details on the traveling truck.
Q: Where are you located out of and how long have you been operational?
A: We are based out of Boylston, Massachusetts and have been in business for five years.
Q:  What are some of your favorite spots to take the truck?
A: We love going to PVD Food Truck Events at Roger Williams Park Zoo, Warwick nights at Crown Plaza Hotel and food truck Thursday at Diamond Hill Park.
Q: What was the inspiration behind the type of food you serve and the decision to pursue a food truck style rather than a restaurant?
A: I always wanted to own a food truck. I love to travel. It gives us the opportunity to move freely and pick and choose venues.
Q:  Is it common to see Italian inspired food trucks? What do you think sets you apart from competitors?
A: We do not see a lot of Italian food trucks and I'm not sure why. I would love to see more. What sets us apart is our cuisine. We are the pioneers of the deep-fried manicotti: a rolled pasta sheet filled with ricotta and parmesan lightly breaded and deep fried topped with marinara provolone cheese and Alfredo!
Q: What is one of the most popular/best menu items?
A: Chicken parmigiana sliders are the most popular to the public. On the truck, we live off of the meatball sliders.
Q: What do you think draws customers to food trucks instead of restaurants?
A: I believe people know they can get something unique from a food truck. They know it's a small business and we care about our product, something they have never had before.
In addition to coming to Food Truck Festivals, Bird's Nest Italian Street Food caters special events such as weddings, work events, birthdays and more! www.birdsnestfoodtruck.com