Discover Providence's Secrets During Weekend Walking Fest
From May 6–8, Jane's Walk Providence strolls will highlight city's LGBTQ history, forgotten relics, sacred spaces, architectural gems and more.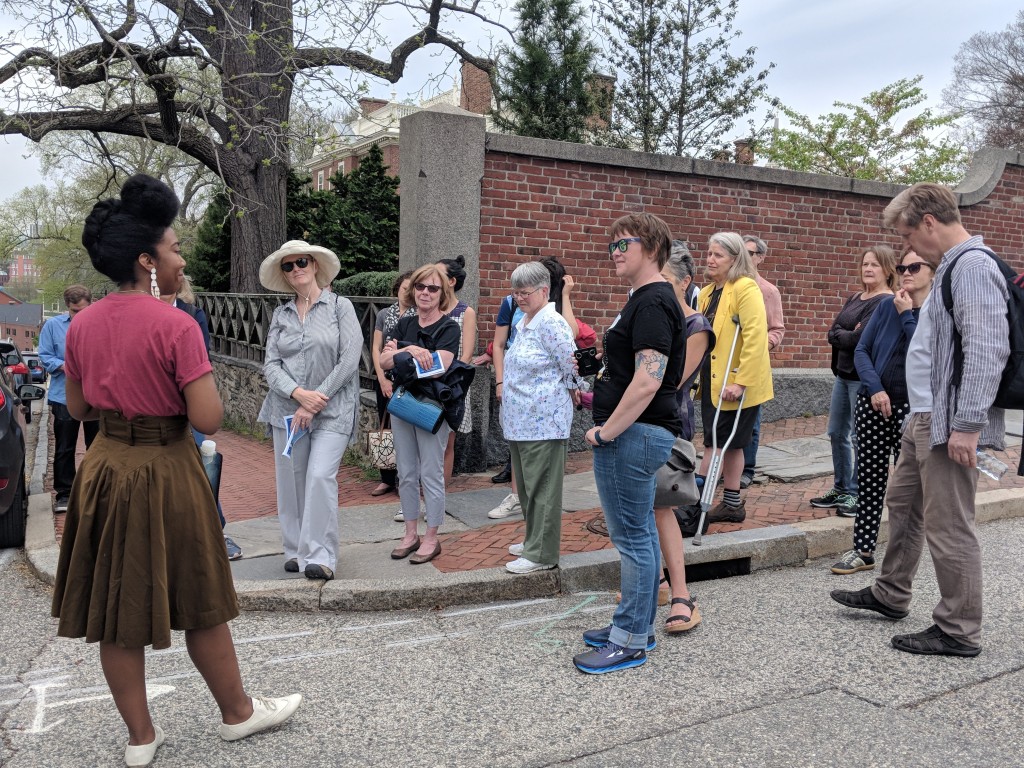 Learn more about the capital city this weekend during Jane's Walk Providence, where eleven strolls will examine Providence lore, history and culture through various lenses.
"I like to think of them as walking conversations through our neighborhoods," says Caroline Stevens, founder and director of Doors Open Rhode Island who's coordinating the walks. "You never know exactly what you're going to get. It's full of surprises."
The walks are part of a global movement honoring Jane Jacobs, a writer and urban activist perhaps best known for helping to preserve New York City's SoHo neighborhood from development in the 1960s. More than 200 cities throughout the world are holding Jane's Walks this weekend.
View this post on Instagram
Anyone can lead a walk, and anyone can take part, which is part of the fun, Stevens says: "You never know what you'll get – there may be forty people and one walk leader, or two people and one walk leader." But don't think of them as walking tours; the real point of the program, Stevens says, is get the perspective of the city through other viewpoints and to open up an opportunity for dialog.
It's all free – no reservations needed. All you have to do is wear comfy shoes and meet the walk leader at the starting point.
The walks kick off Friday, with four taking place between 10 a.m. and 5 p.m. One will explore the Rhode Island School of Design's campus, one will look at Orchard Avenue's "sacred sisters" of Temple Beth-El and St. Martin's Church, and another will examine the past and future uses of cemeteries with a walk through Locust Grove Cemetery.
Saturday's walks include a tour of places associated with downtown's LGBTQ history, a stroll along Hope Street and a walk that simulates what it's like to walk downtown as a person with visual impairments. Sunday's jaunts will look at the importance of the Moshassuck and Woonasquatucket rivers, what it's like to traverse the city without a car, and Thomassons, forgotten architectural relics that speak to the city's lost history.
The first Jane's Walk Providence event took place in 2013. Walks were held in 2017 and 2019 as well before they were halted by the pandemic.
Stevens, for one, is excited to see the walks once again fanning out through the city.
"People need it," she says. "We're so eager to get out of our homes and start living our lives again – to see our community through the perspective of others. It feels great to be bringing this back."
RELATED ARTICLES
Five Can't-Miss Events this Week in Rhode Island
The Comedy Park Is Bringing Comedy to Cranston