Everything You Need to Know About COVID-19 in Rhode Island
Children younger than five can now receive the COVID-19 vaccine.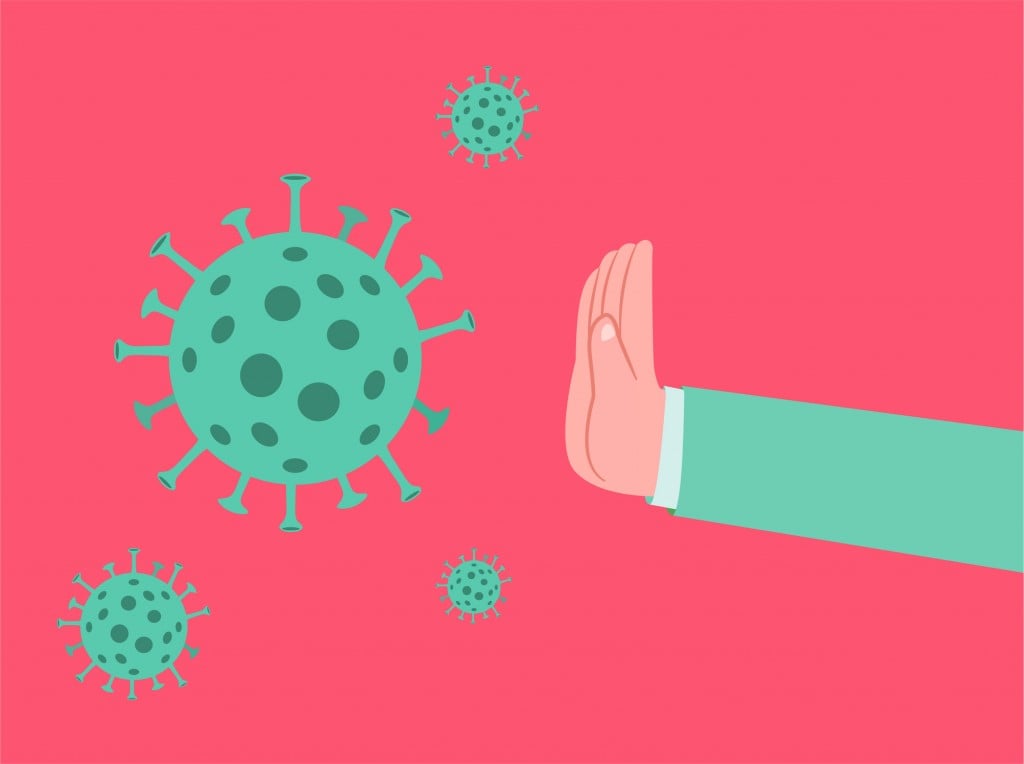 TODDLER AND PRE-K VACCINES
Children younger than five are now eligible to receive a COVID-19 vaccine after the FDA and CDC signed off on children's doses of the Pfizer and Moderna vaccines last week.
Governor Dan McKee says the shots should be available in Rhode Island starting the week of June 27. The Rhode Island Department of Health has ordered 20,800 children's doses of the vaccine, which are expected to arrive in the state some time this week, according to spokesperson Joseph Wendelken.
The shots will be available at health care provider offices, CVS Minute Clinics, hospitals, retail pharmacies and federally qualified health centers. According to Wendelken, pediatrician's offices will be the primary place where young children are vaccinated. Doses for this age group will not be available at community vaccination clinics.
"Getting vaccinated can protect your children against severe illness, hospitalization and long-term health impacts from COVID-19. Just like the many other vaccines that we give to our kids to keep them healthy and safe, these vaccines have been thoroughly researched. Parents should feel confident in the safety and effectiveness of the COVID-19 vaccine and should get their children vaccinated for the best protection against COVID-19," says Dr. James McDonald, interim health director.
Children ages six months to five years old are eligible for the children's dose of the vaccine.

The Pfizer vaccine includes three doses with twenty-one days between the first and second dose and eight days between the second and third.
The Moderna vaccine includes two doses with twenty-eight days between doses.
Both versions have a smaller dosage than those given to older children and adults.

According to RIDOH data, 173 children younger than five have been hospitalized with COVID-19 in Rhode Island since the start of the pandemic. No children have died of COVID-19 in Rhode Island.
---
COVID-19 DATA
On Monday, June 20, the state reported three new fatalities and fifty-five cases of COVID-19 from Sunday.

Rhode Island had 160.9 new

cases of COVID-19 per 100,000 people in the last week.
Fifty-one people are currently hospitalized with COVID-19, including fewer than five people in the ICU.
3,599

people have died from COVID-19 in Rhode Island since the start of the pandemic

399,860

positive cases of COVID-19 have been reported in Rhode Island since the start of the pandemic
(Charts from the Rhode Island Department of Health)
BOOSTER SHOTS: All Rhode Islanders age five and older who completed their primary vaccination schedule at least six months ago are now eligible for Pfizer (age five and older) or Moderna (age eighteen and older) boosters. The CDC is recommending that children ages five to eleven receive a Pfizer booster.

The CDC's recommendations allow for mix and match dosing for boosters
Visit vaccinateri.org to schedule your appointment
People age fifty and older, those with compromised immune systems and anyone who received the Johnson and Johnson vaccine are now eligible to receive a second booster shot.

Rhode Island parents can sign up their young children, ages six months and older, for a COVID-19 vaccine

Younger children have a different dosing schedule than older children. Parents of children younger than five are encouraged to speak with their pediatrician about finding a location offering the correct dosage.
Visit VaccinateRI.org or call 844-930-1779 to schedule a vaccination appointment for older children or adults (be sure to note the ages served in each location's description).
Click here for a list of community vaccination clinics.
In Pfizer-BioNTech's main clinical trial of 2,248 participants, the vaccine appeared to be 90.3 percent effective against symptomatic COVID-19 for ages five to eleven.
No cases of myocarditis, or heart inflammation, were detected in the trial

View and print your vaccine record here: portal.ri.gov/vaccinerecord/s

The state's new vaccine passport app, called 401Health, is available for download from the Apple Store or Google Play
---
TESTING
Residents can sign up to receive free at-home COVID-19 tests through the U.S. Postal Service. Each household is eligible to receive eight rapid antigen tests, and tests are expected to ship within 7 to 12 days. Sign up here
The Rhode Island Department of Health in February announced new strategies for testing as the state transitions to a long-term "endemic strategy."

State-run test sites shifted focus as of March 7 to people who have symptoms of COVID-19 or had close contact with someone who tested positive.
People who are asymptomatic and aren't a close contact or who need testing for travel are encouraged to seek testing through pharmacies, clinics, primary care providers or at-home test kits.
Visit portal.ri.gov to schedule a test at a state-run test sites
---
TRAVEL
Travelers are no longer required to wear a mask in airports and on most public transportation, though the RIDOH is still recommending it.
Domestic travelers: Regardless of vaccination status, travelers visiting or returning to Rhode Island are not currently required to quarantine or get tested. The Rhode Island Department of Health is recommending all travelers follow the quarantine and testing guidance from the CDC, which includes getting a test and quarantining for seven days after travel (for unvaccinated travelers) or monitoring for COVID-19 symptoms (for vaccinated travelers).
International travelers: As of June 12, the CDC is no longer requiring international travelers to show proof of a negative COVID-19 test.
---
HOUSING
Rent relief options for tenants and landlords

---
COVID-19 in Rhode Island: FAST FACTS
Symptoms include cough, fever, shortness of breath and lost of taste and/or smell
If you're showing symptoms, call your health care provider first; if you don't have one, contact a nearby urgent care.
Call 401-222-8022 with general questions about COVID-19 or visit the Rhode Island Department of Health website for the latest information
Call Rhode Island's BH Link at

401-414-5465

if you need mental health help or are struggling with substance abuse; for children, call Kids' Link at 1-855-543-5465
Editor's note: This story is updated frequently.