Everything You Need to Know About COVID-19 in Rhode Island
Updated booster shots now available in Rhode Island.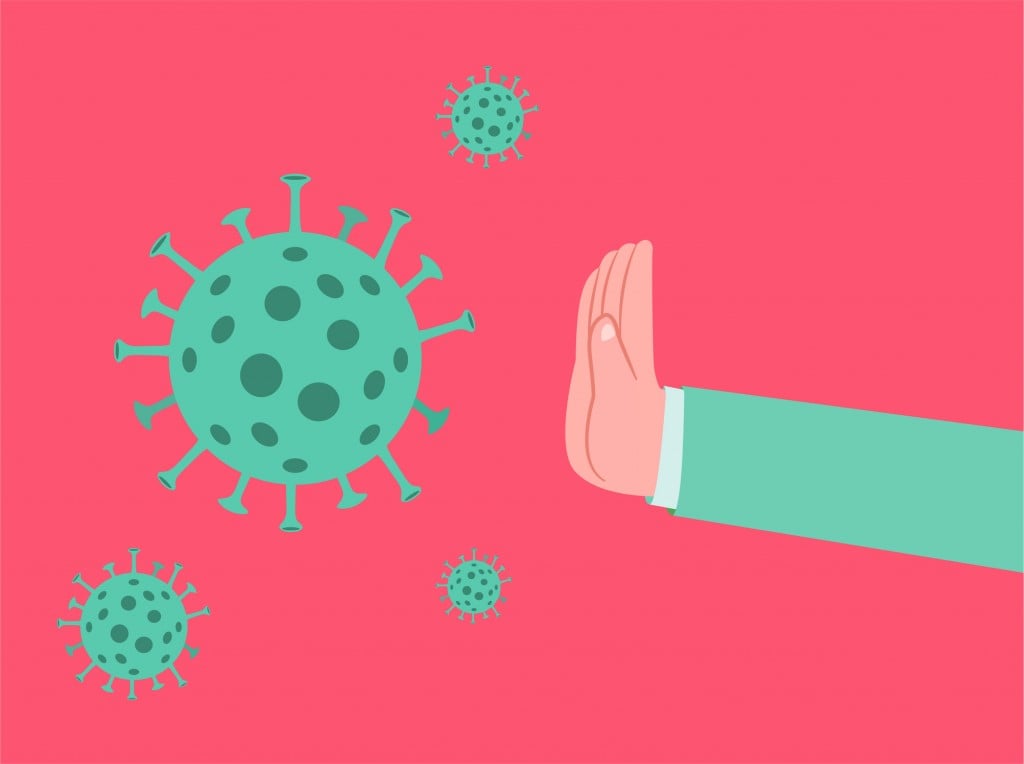 UPDATED BOOSTER SHOTS
Rhode Islanders ages twelve and older are now able to get an updated bivalent COVID-19 booster to protect against the Omicron strain of the disease.
The shots were specifically formulated to target the BA.4 and BA.5 subvariants of COVID-19 and were released in early September. People are eligible if it has been two months since their last dose of the vaccine.
The new booster shots are available through retail pharmacies such as CVS and Walgreens, as well as some primary care providers.
Click here to find a location to receive a COVID-19 vaccine.
---
VACCINES FOR CHILDREN
Children ages six months and older are eligible to receive a COVID-19 vaccine.
The CDC recommends that children ages five and older receive a booster dose in addition to their primary vaccine series when eligible.

As of September 27, only children ages twelve and older were eligible to receive an updated bivalent COVID-19 booster. The CDC recommends children ages five through eleven receive the original COVID-19 booster.

As of September 22, 73 percent of children in Rhode Island ages fifteen to eighteen, 63 percent ages ten to fourteen, 43 percent ages five to nine, and 3 percent ages zero to four had completed a primary vaccine series.
Visit the CDC website to learn more about COVID-19 vaccine recommendations for children.
---
COVID-19 DATA
The Rhode Island Department of Health is updating its COVID-19 data weekly.
On Thursday, September 22, RIDOH reported 162.2 new

cases of COVID-19 per 100,000 people in the previous week.
There were 108 people hospitalized with COVID-19, including five people in the ICU and five on ventilators.
3,667

people have died from COVID-19 in Rhode Island since the start of the pandemic
According to the CDC, 85.3 percent of Rhode Island residents had completed their primary vaccine series.
(Charts from the Rhode Island Department of Health)
---
TESTING
Many urgent cares as well as CVS and Walgreens pharmacies offer COVID-19 testing by appointment. Sign up on their websites. Some pharmacies and retail stores also carry rapid, at-home COVID-19 tests for purchase.
Click here for a list of respiratory clinics that may also offer COVID-19 testing. Call first or go online to make an appointment.
Report self-test results to the RIDOH at portal.ri.gov.
The RIDOH no longer reports a percent positivity rate as part of its COVID-19 data. State officials say the data has become harder to interpret as more testing takes place at home or in traditional health care settings as opposed to state-run testing sites.
---
TRAVEL
Travelers are no longer required to wear a mask in airports and on most public transportation, though the RIDOH is still recommending it.
Regardless of vaccination status, travelers visiting or returning to Rhode Island are not currently required to quarantine or get tested. The RIDOH recommends travelers monitor for COVID-19 symptoms after travel and follow the travel guidance of the CDC.
Departing travelers are advised to check testing requirements at their destination. Those leaving from Boston Logan International Airport can schedule a COVID-19 test at the airport.
---
COVID-19 in Rhode Island: FAST FACTS
Symptoms include cough, fever, shortness of breath and loss of taste and/or smell
If you're showing symptoms, call your health care provider first; if you don't have one, contact a nearby urgent care.
Call 401-222-8022 with general questions about COVID-19 or visit the Rhode Island Department of Health website for the latest information
Call Rhode Island's BH Link at

401-414-5465

if you need mental health help or are struggling with substance abuse; for children, call Kids' Link at 1-855-543-5465
Editor's note: This story is updated frequently.