Can Providence Schools Survive State Control?
Two years into the takeover, the district has weathered terse union negotiations and an assault scandal.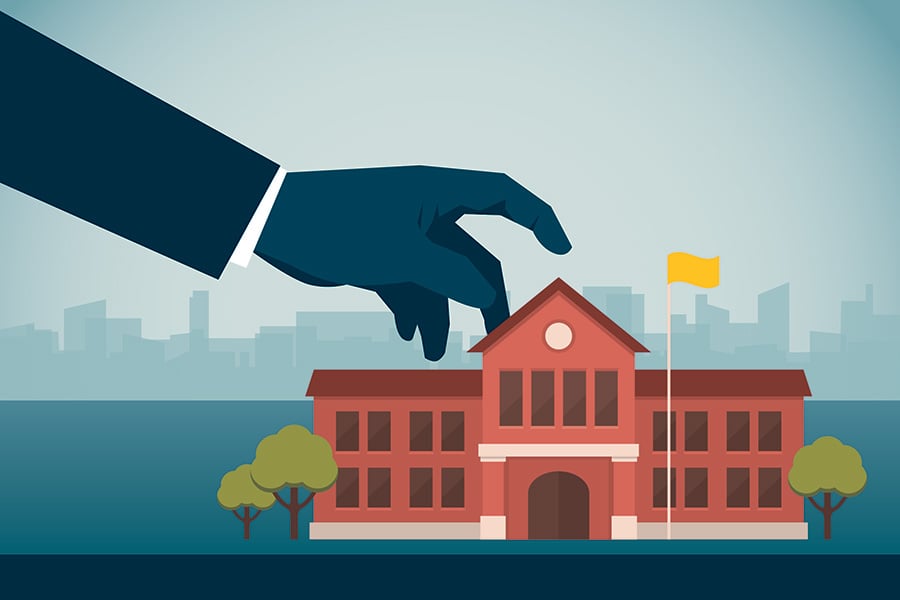 "In the first year, they did the things that were more popular before they went down that road [of contract negotiations]," says Schueler, who studied the Lawrence takeover. "In the second year, they re-negotiated a pretty groundbreaking merit-based pay system. It wasn't perfect, but the union was more of a collaborator. Most of the schools remained under the receiver, but some were turned over to charter management groups, and the teachers' union managed. They took the best of both and worked with everybody. It's not that there were no criticisms, but it was much less contentious than is typical."
Commissioner Infante-Green concedes that the Peters controversy was "a setback. It was very hard. I'm a person of my word and that felt painful for me."
Nonetheless, the district has made progress. Among the benchmarks: it created the Parents Advisory Council and purchased a "high-quality" kindergarten-through-grade eight curriculum, aligned to district standards in Spanish and English, to create more pedagogical continuity for its mobile student population. Annual staff vacancies — typically 102, which left many students without permanent teachers in major subject areas — fell to twenty-two. They opened two health clinics and set up a "swing" school to house classes as buildings are rehabbed.
"Trust is important to me. That's why I go back to the numbers and the plan," Infante-Green says. "We've had a revolving door of people who made promises. I am holding steadfast to the plan and the goals."
Frances Gallo says a host of factors influence the outcome: "a focus on the needs of the children; a systematic analysis of the current conditions leading to the takeover; mutual respect, courage and perseverance on the part of all constituents; unified willpower on the part of parents, teachers along with their union, and the administration to embrace necessary change; adequate finances; and time."
Gallo was involved in three interventions: as a PPSD central office administrator during the 2005 takeover of Hope High School; as superintendent of Central Falls from 2007 to 2015, which the state took over in 1993 for fiscal stability; and as Providence's interim superintendent from July to December 2019.
No stranger to contentious union relations — she fired all Central Falls teachers in 2011 to death threats and applause — Gallo doesn't fault the PTU. She called the sniping on social media from higher ups "extraordinarily disappointing. It's clear the state was in a hurry to put people in place and didn't follow their own protocols in hiring, and they continue to attack the union."
Can this takeover be saved?
Union head Calabro says naming Leviton Dual Language School Principal Javier Montañez as the interim superintendent was a good move, but "there have been so many missteps along the way," she says. "Everything [Infante-Green] says disparages teachers. She has beat them down: We are the worst, we are not prepared. None of these things are true and that was not helpful in trying to get momentum and to get teachers to buy into her turnaround plan. In the places where turnarounds work, there was collaboration and community commitment to the task. We were not asked."
Still, many want to press on.
"I still have a little bit of hope for it, because the resources of Providence are not enough," says Ty'Relle Stephens, the youngest member of the Providence School Board and a product of Providence schools.
Says Addison, "It's a little hard to measure things. I think it's early days, and they need to be given the time to do it. But we can't afford any more screwups."