How Local Brewers Got Their Start in the Beer Business
Four local brewers pivoted careers or took second jobs to get into the brewing industry.
The continuing surge in the craft beer industry has inspired many homebrewers to go pro. We asked four Rhode Island brewery owners — three full-timers and one who still works a day job — about how their career paths helped fulfill their beer-making ambitions.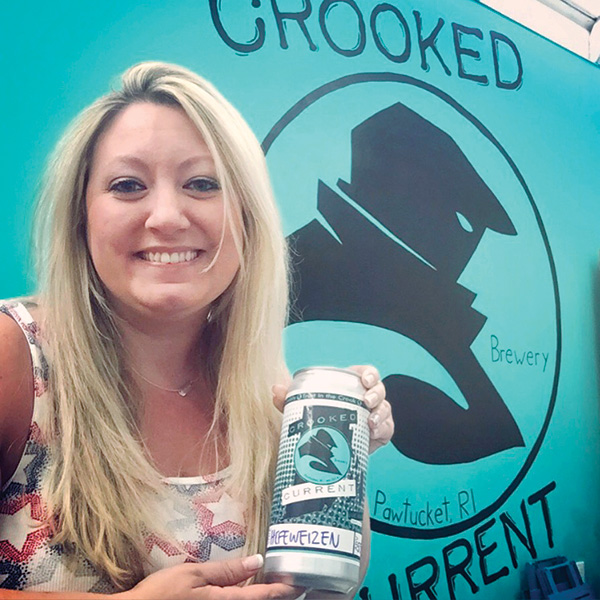 Nichole Pelletier
Crooked Current Brewery
560 Mineral Spring Ave., Pawtucket, 473-8312, facebook.com/CrookedCurrentBrewery
Former profession: Receptionist at Amgen.
Years served: Five.
Why did you go all in on brewing: Management passed me over for promotion, so it became clear that I needed to forge my own path. My prior career provided the motivation I needed to leave the security of being an employee with a steady check to jump into my longtime passion — brewing — as an escape. I also met my fiancé [Crooked Current co-owner Jay Lourenco] at Amgen — he provided the startup capital and handles all the non-brewing aspects, from taxes to merchandising to supply ordering, which keeps me laser-focused on the most important piece — making the beer.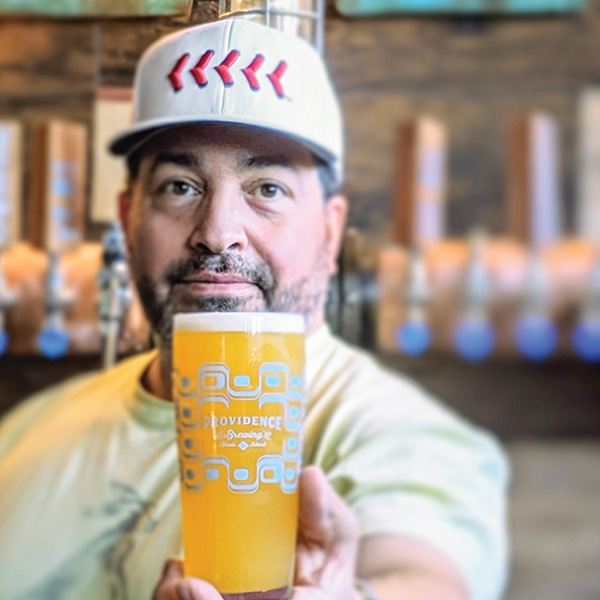 Efren Hidalgo
Providence Brewing Company
1920 Mineral Spring Ave., Unit 11 (Atrium entrance), North Providence, 787-3832
Current day job: I am an AVP of UX [user experience] design at FM Global. Before that, I worked as a senior UX director for Staples in Framingham, Massachusetts.
Years served: More than twenty.
How does your day converge with your beermaking? In brewing, as in UX, you start with collecting information, come up with a hypothesis, and present people with options. Complex user interactions are similar to beer in that people will always volunteer what they don't like about it. With that feedback you go back to the drawing board, make adjustments, refine, rinse and repeat. The goal is not perfection, but continuous improvement. Because in life, people's tastes are constantly changing so you need to be nimble and adapt quickly.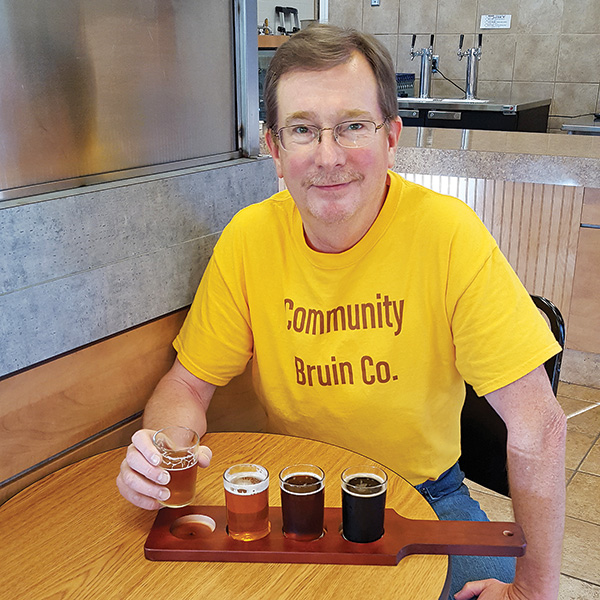 Carl Mattson
Community Bruin
74 Nooseneck Hill Rd., West Greenwich, communitybruin.com
Former professions: I worked for a gas company as an accountant for a decade, switched to operations and purchased, hedged and contracted the natural gas used by customers, then took a severance package and started my own energy consulting company. After that, I accepted a job offer from a third-party marketer — then they were acquired, resulting in yet another package.
Why did you open a brewery: I decided to do something I enjoyed — brewing beer. I am a problem solver and I need to create solutions. I love the experimentation of trying new recipes. In my two decades of homebrewing, memorable batches have been made with bacon, chocolate tapioca and grapes and one called Olneyville that reminds me of hot wieners.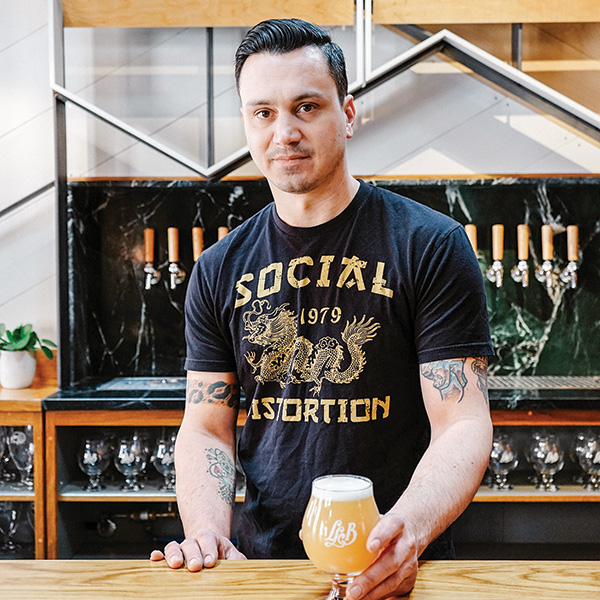 Armando DeDona
Long Live Beerworks
40R Sprague St., Providence, longlivebeerworks.com
Former profession: I worked for the Bricklayers and Allied Craftsmen Union Local 3 for more than a decade.
Why go from bricks to beer? I made the career change because although bricklaying was familiar and I was good at it, I wanted to find more meaning in my life, and I decided a good income wasn't enough. So I traded it for long hours and lots of hard work, stress and debt. Jokes aside, I'm proud of what we're building.
How do your skills affect your brewing? I've always been comfortable building things with my own two hands. Working in a brewery means being on constant maintenance — and my previous experience has given me an invaluable knowledge base to tackle the day-to-day challenges that come my way.