An Interview with RI Philharmonic's Bramwell Tovey
The newly minted conductor and artistic adviser discusses his musical legacy and his forthcoming concert on March 31.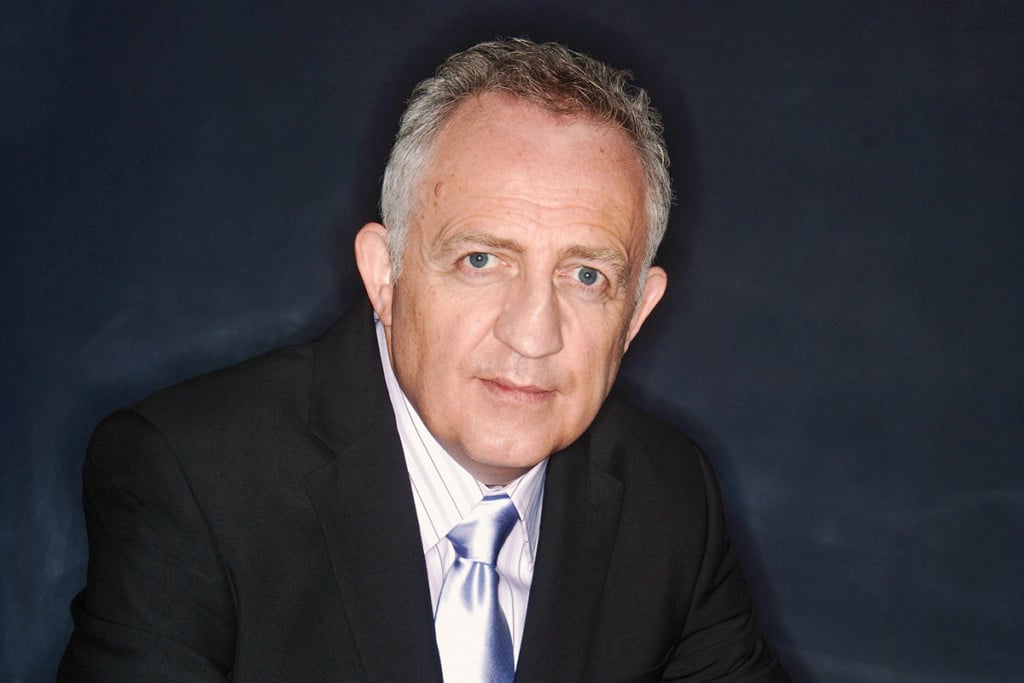 Bramwell Tovey, the newly minted conductor and artistic adviser of the Rhode Island Philharmonic, played piano and various brass and string instruments growing up. "I wasn't very good at the violin, but the double bass I really quite liked," he says, adding that he was a good tuba player as well.
Today he prefers the piano, which he plays often between jet-setting to conduct at various concerts. He's a busy man, with a British modesty that belies his credentials, which include a Grammy award, tenures at the BBC Concert Orchestra and Vancouver Symphony Orchestra and regular appearances with the New York Philharmonic and the Philadelphia Orchestra.
Now, he's adding the Rhode Island Philharmonic to the list. Tovey sits in the lobby of the Renaissance Hotel next to the Veterans Memorial Auditorium, a place he will get to know well in the coming months. It's a chilly evening and Tovey is bundled up, donning black-rimmed spectacles that magnify intelligent blue eyes. The head-numbing sound of Avicii echoes through the lobby as he discusses the virtues of Gershwin and Beethoven and reminisces on the start of his own musical career. "I was brought up in the Salvation Army, so I was brought up with the worship on Sundays in church, and that meant playing in the band and playing the piano for the services," he says. "I learned to play by ear as well as by music, because the preacher would suddenly start playing in any old key and you just had to pick it up."
After playing for years, Tovey started conducting in 1968 at the age of fifteen, a year that would bring him joy in the musical realm and heartbreak in the familial.
"On the fifth of December, 1968, my father died, which of course was a very traumatic experience, and I conducted for the first time exactly a week later. So, it has been fifty years since I first conducted and fifty years since he died," Tovey says.
His first concert was Shostakovich's "Festive Overture," a bombastic piece that the Russian composer wrote to celebrate the death of Stalin. The young Tovey relished standing in front of his bandmates, pulling the tone and flow of the piece. "I can remember it really clearly," he says. "It was a thrilling experience."
After the concert, he went backstage, sat down in his chair and a flood of emotions came pouring in. "I remember just looking at the floor and all the applause is going on and I was thinking, oh my gosh, what a crazy week. My father dies and a week later I'm conducting for the first time and it seemed very significant somehow; the two events were certainly linked," he pauses. "My friends made sure I got this chance, knowing I wanted to conduct, and now I'm celebrating fifty years of doing it."
And while his conducting career is vast and impressive, and has taken him from London to Hong Kong to Los Angeles, he is looking forward to being a part of the Rhode Island musical community and performing his second concert as artistic adviser and conductor on March 31 in an all Tchaikovsky gala to benefit the Philharmonic's education and community engagement programs. His first full season as the Phil's artistic adviser will kick off next September. "I just thought tonight, when I was arriving in Providence on the train from Boston, it's so peaceful and beautiful here," Tovey says. "As soon as I see the State House, my whole body just relaxes. I just love being here. I love it."