Restaurant Review: Three Asian Eateries
Heng Thai, Wara Wara and Sakuratani reimagine traditional cooking with delicious results.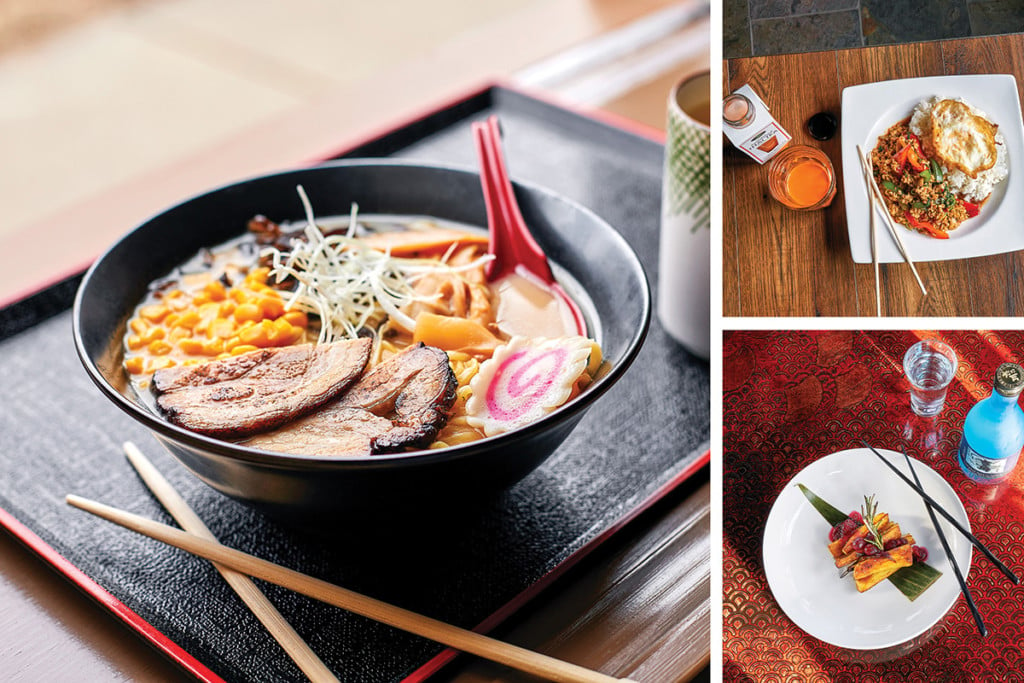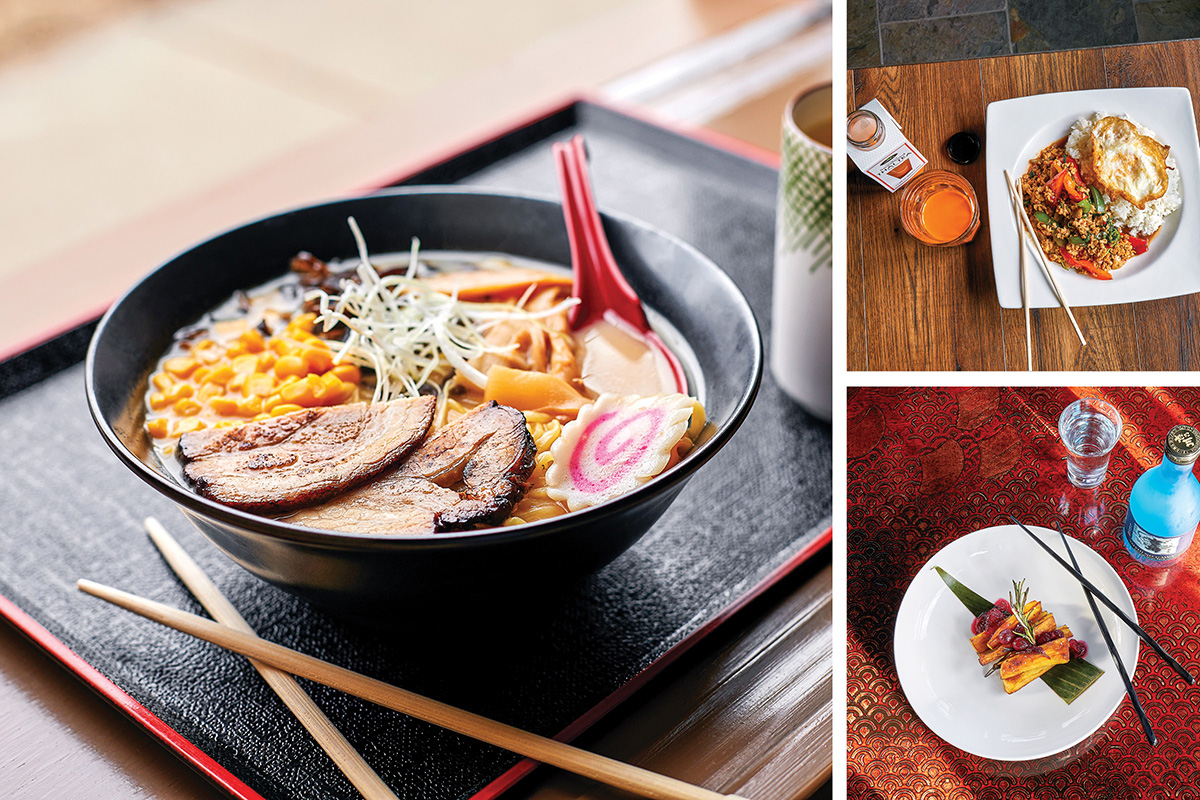 Wara Wara
Wara Wara is like a winning victory on "Chopped": Everything is unexpected but comes together in a strange, entertaining harmony. Elephant gray paint creates a subdued setting but there's plenty of quirky vibrancy in the sea urchin-like pendant lights and the cases full of vintage toys. Godzilla models hang out next to worn UFOs, old tin robots and a collection of origami swans, while an expansive mural across the north wall looks like a psychedelic dream of flying koi fish.
But the eclectic aesthetic is well-suited to a menu that loves to surprise. Wara Wara makes a mean ramen but tapas are what entertain a largely local crowd that defies categorization. Kids nosh on sushi rice while parents opt for steamed pork belly and kimchee buns. Less traditional fare comes straight out of the local farms: confit parsnips arrive like a pile of French fries lounging on a banana leaf; roasted beets are topped with yuzu ricotta and carrot puree. The best single bite of food, however, is in a mound of deep-fried chicken skin with sweet soy glaze, an instant classic that could take over the world or, at the least, every bar.
The kitchen leans toward Asian-American hybrids, including a burger with tomato, cheese and a sunny side up egg, all wedged between two fried ramen buns. (You can down one for brunch, along with an order of fried chicken and mochi waffles.) The short of it is this: Wara Wara loves to make its customers rethink tradition in every sense. Desserts are a playful contrast between sweet and salty but they never lose their sense of humor. Warm fish-shaped pancakes are stuffed with red bean but drizzled with tangy miso sauce; rice pudding is studded with candied bacon; pumpkin pie skirts savory until you bite into a chocolate crust. If this is a neighborhood restaurant, people should be looking for real estate on Hope Street immediately.
776 Hope St., Providence, 831-9272, warawarari.com. Wheelchair accessible. Street parking.
Capacity: Forty.
Vibe: Mid-century modern ramen.
Essential dish: Fried chicken skin.
Prices: $2–$28.