Restaurant Review: Three Asian Eateries
Heng Thai, Wara Wara and Sakuratani reimagine traditional cooking with delicious results.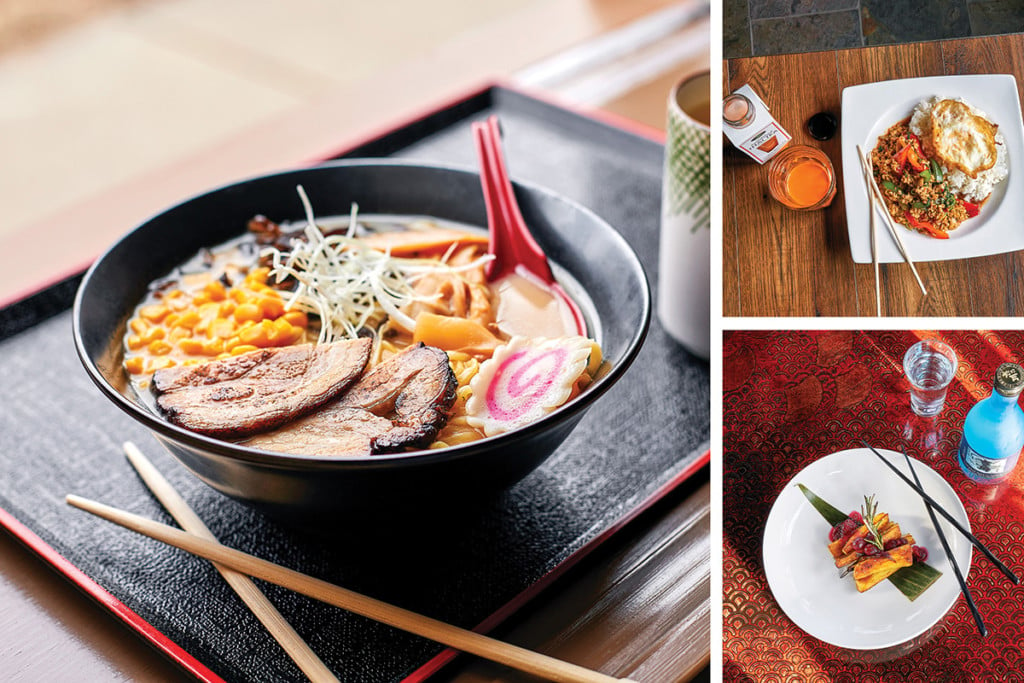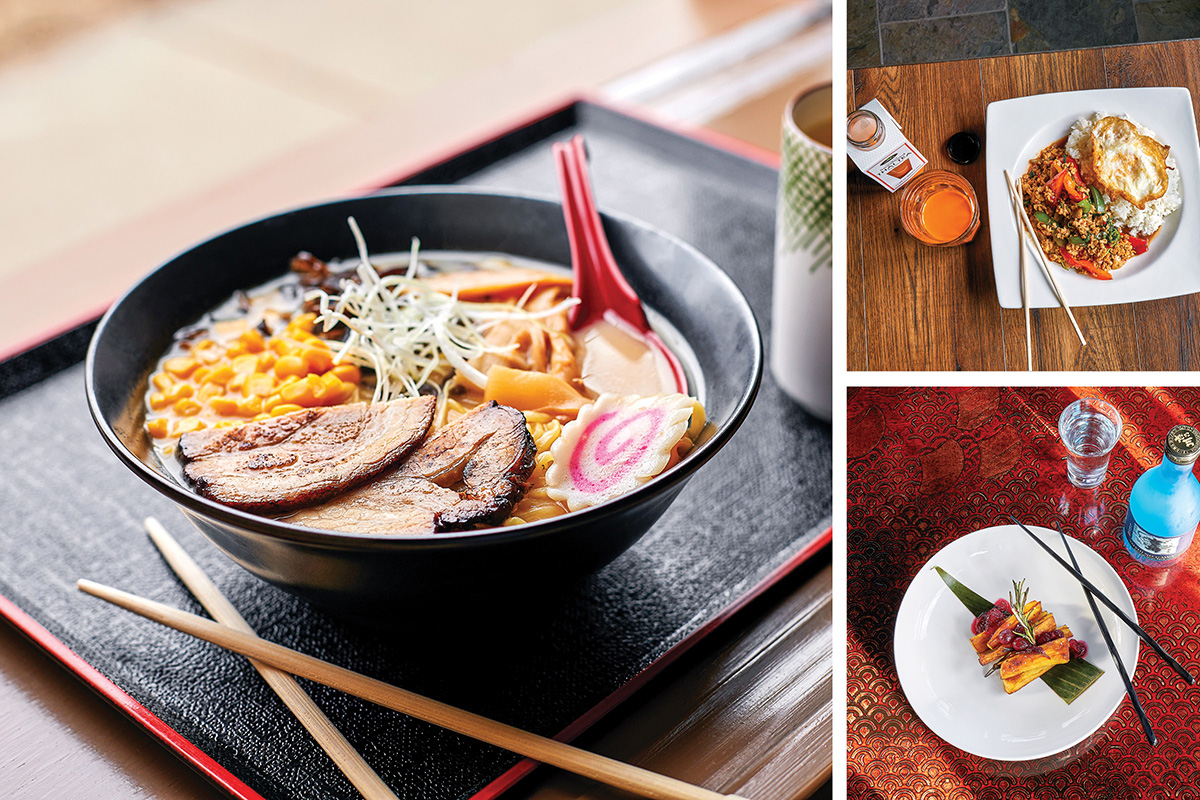 Heng Thai
Heng Thai bustles a flight beneath Angell Street like a bunkered social club. A thick bar anchors the dimly lit space, which might cause you to think that Heng is more watering hole than restaurant. But think again. This brick basement enclave is full of twenty-something students and recent grads who opt for thick orange Thai tea out of glass bottles rather than tapping a keg. It's an erudite crowd, with Iowa Writers Workshop emblazoned on their backs and dinner conversation that revolves around 6 a.m. yoga classes and the professional risks of the intelligentsia.
Water is poured from old tea kettles and dishes painted with folksy hens speak to the tradition behind the hip appearance. There are familiar dishes — pad Thai, various curries, spring rolls — but Heng is big on translating Thai staples into bite-sized bar food. Scallion pancakes are dunked in creamy peanut butter sauce, smoky pork is threaded onto skewers and minute strips of fried chicken are served with tangy Sriracha. Even soft fried rice arrives at the table whispering that it makes a great midnight snack if you can just leave some on the plate. It's not that diners can't make a meal out of steaming cauldrons of soup but it's that they can still spend two hours at Heng even when they haven't set out to eat a meal.
What separates Heng from any other good Thai restaurant, though, is the rotisserie chicken at the center of the menu. It arrives sliced and deeply aromatic, the far-eastern equivalent of a Southern "meat and two" meal and just as culturally captivating. An array of spicy vegetables along with rice are served alongside. "I rowed for an hour straight today," says a woman in Brown sweats, "and this was the reason why," she adds as she consumes a thigh in three bites.
165 Angell St., Providence, 751-1651, hengpvd.com. Basement entrance makes wheelchair accessibility all but impossible. Street parking.
Capacity: Sixty.
Vibe: English pub meets Far Eastern street food.
Essential dish: Rotisserie chicken.
Prices: $4.50–$14.50.