The Beatrice Hotel Expands to the Wedding Scene
The new, chic hotel that opened late last summer is now booking for weddings and special events in 2023.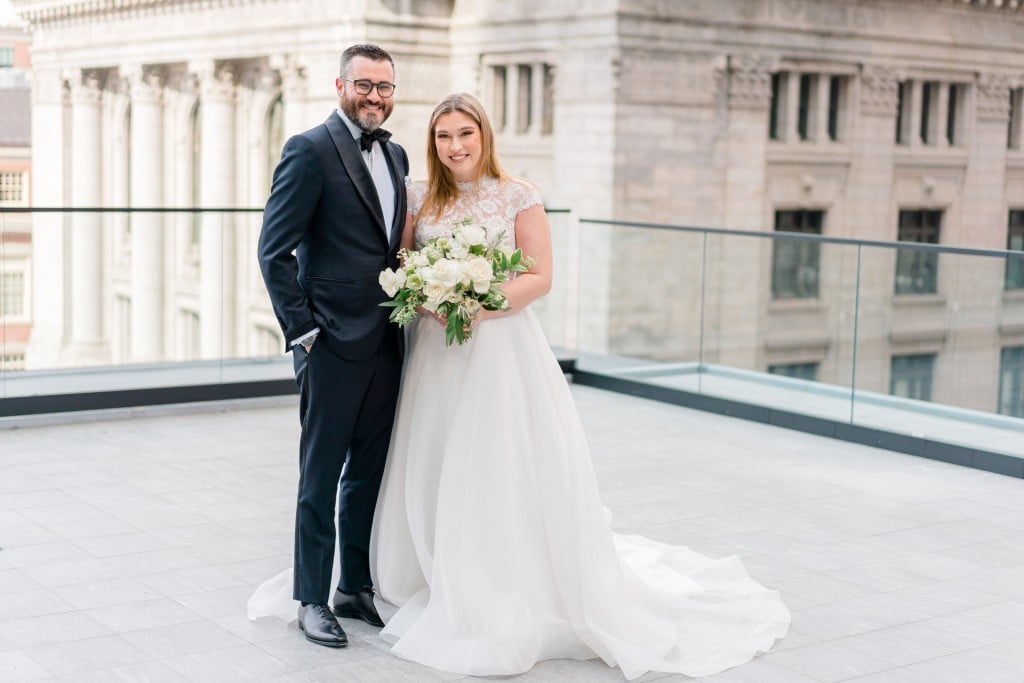 The downtown luxe hotel the Beatrice was the new kid in town last summer, and now it has expanded its amenities to host weddings and special events for up to 150 guests.
The Beatrice, developed by Joseph R. Paolino Jr., managing partner of Paolino Properties and former mayor of Providence, was named after his mother Beatrice Temkin. With the trendy Italian restaurant, Bellini, under Cipriani ownership, the hotel plans to attract a new crowd: brides and grooms.
The 1,800-square-foot space with an atrium ceiling allows natural light from all angles.
"The bride can turn the blank space into whatever she wants. It can be boho, modern…it's an open canvas so everyone can just bring their vision to life," says event planner Margaret Brassard.
The hotel has a bridal suite with adjoining rooms, included in tiered bridal packages, perfect for a wedding weekend. The Beatrice is associated with the Hammetts Hotel in Newport which can accommodate bachelorette parties. In addition, the newly finished private rooftop space with views of the city will be accessible by members and special events.
"It's a very flexible space, so there's a lot of opportunity. It can be everything all in one," says Jennifer Curtin, general manager of the Beatrice.
Providing a sense of Providence pride, the Beatrice is tapping into all connections to local businesses for vendors. Brassard enlisted numerous local vendors for the launch styled shoot, mainly women-owned, small businesses: photographer Caitlin Kershaw, blossoms from Floral Fixation, ivory fondant-covered cakes by Rachel Ho, rentals from Peak Event Services, stunning invitations and menus from Forest and Lily Stationery, two wedding gowns from Ivory Bridal Boutique, custom tuxedos created by Marc Allen Fine Clothiers, gems from Dugan Custom Jewelers and makeup artistry by Alexandra Garcia.
"I like small women owned businesses," Brassard says. "Everyone will get to know the space."
Bellini is the main caterer for the space and Danielle of Floral Fixation is the preferred florist. Brassard is the designated planner for the venue space.
The Beatrice's wedding venue space already hosted a celebration as part of a soft launch, with its second wedding scheduled for early June. The news of the new venue is quickly spreading by word-of-mouth but interested engaged couples can fill out an inquiry form online to book into 2023.
"We're open and ready," Curtin says.
90 Westminster St., Providence, 401-443-2960, thebeatrice.com/wedding-venue.