Party Like It's 1988 with Our Thirty-Fifth Anniversary Playlist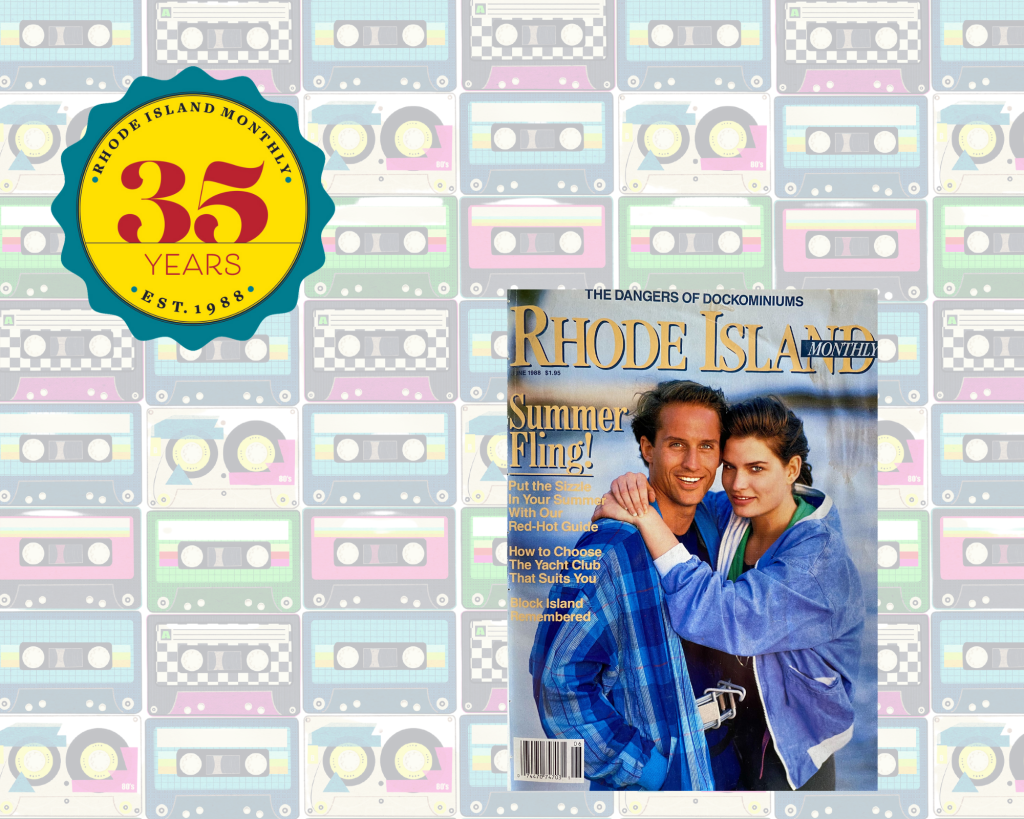 Besides an unlimited supply of Del's, sunscreen and long days spent at Scarborough, the one thing you absolutely need for an Ocean State summer is a killer playlist.
To help celebrate Rhode Island Monthly's thirty-fifth year, we went all the way back in our hot tub time machine to June 1988 to round up the hottest songs.
Mile-high hair? We've got it!
Acid-washed jeans? Got those, too!
Neon scrunchies, side ponytails and a heavy dose of hair bands? Check, check and check.
Think of it as our gift to you — a virtual mixtape that will bring you back to the good old days of shoulder pads, Rocky Point, Ed DiPrete, Filene's, Carolyn Fox and Ann & Hope.
Our first issue hit the newsstands in May 1988. Notice any familiar faces? We profiled the three local TV networks — Channel 10 (WJAR), Channel 12 (WPRI) and Channel 6 (WLNE) — and put their 6 o'clock anchors on the cover.
Republican Ed DiPrete was governor, Ronald Reagan was in the Oval Office, and then Providence Mayor Joseph R. Paolino Jr. announced in May 1988 that work would soon begin to uncover the Woonasquatucket, Providence and Moshassuck rivers. Does anyone know whatever happened to that idea?
So keep checking in with us this year for more throwbacks, fun, fashion trends and maybe even more music from Rhode Island Monthly's inaugural year.
RELATED ARTICLES
Rhode Island Monthly Wins 18 Rhode Island Press Association Awards
36 Fun Things To Do in Rhode Island this June
Our Favorite Write-In Entries from the 2022 Best of Rhode Island Reader's Poll