Seasonal Skin Care
Between sunburns in the summer and dryness in the winter, it can start to feel like you'll never win when it comes to your skin care routine.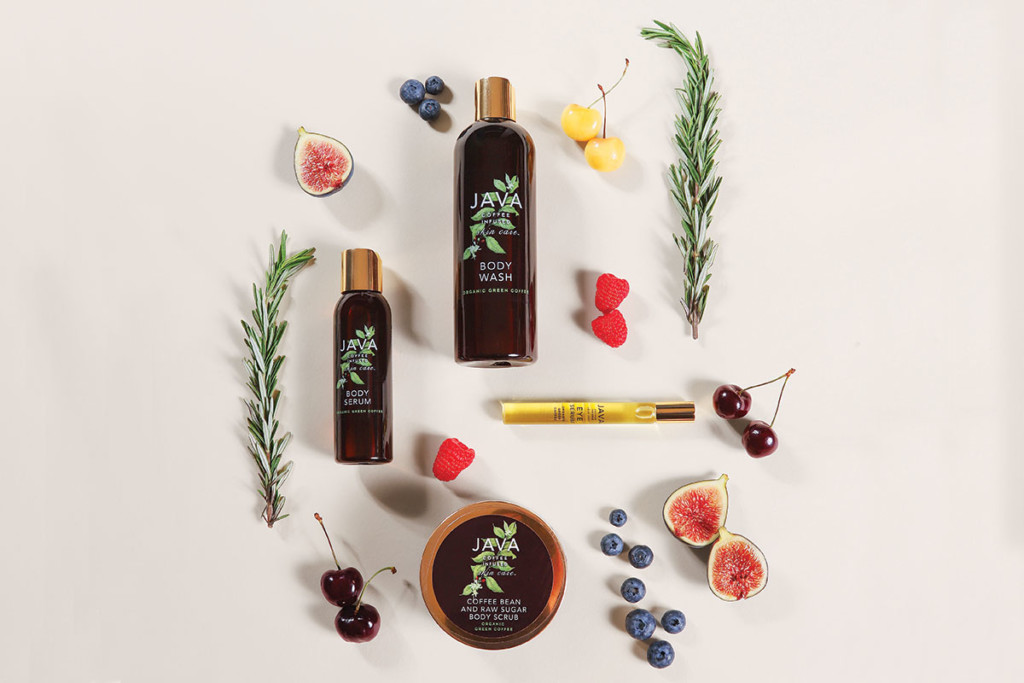 But don't throw in the towel just yet; it just might be that you need to change up your strategy a bit. We consulted one local dermatologist and checked out two local skin care brands to learn everything from what foods we should be incorporating into our diets, to what products we should be using regularly to attain both healthy and flawless skin.
Is your skin ready for some summer lovin'? Then add these all-natural ingredients and beauty products to your shopping list.
The Eats
Rosemary
We all know that summer is grill season, but how can we prevent the adverse side-effects of eating charred food? (Because yes, it can do more harm than just packing on the pounds.) "There is very strong research that rosemary inhibits tumor initiation through an organic compound called benzo(a)pyrene as well as TPA-induced ornithine decarboxylase," says Doctor Kaichu Lee, an assitant professor of dermatology at Brown University. "Basically, it can prevent any skin cancerous effects that come from these compounds, which are normally found in grilled foods." The cancer-inhibiting properties are found in the methanol extract of rosemary leaves and, lucky for us, the leaves are what we most commonly include in recipes. But, if you don't enjoy cooking with rosemary leaves, you can also find the extract in rosemary oil.
Cherries
If your skin needs a boost of plumpness, snack on some cherries. The little red fruits help to maintain collagen in the dermis (the middle layer) of your skin. "Collagen interlinks like a net, and it's what gives your skin that fullness we often see and want," Doctor Lee says. "Cherries can improve the skin's collagen and maintain your overall skin health because they're very high in antioxidants. More specifically, they have antioxidants concentrated in the skin, which help to inhibit inflammation, hyperplasia and any abnormal skin cells that can be caused by UV damage." To reap these benefits, however, you need to buy and consume fresh cherries — the antioxidants are destroyed once the fruit is frozen or canned.
Figs
If you're not in a position to splurge on an expensive exfoliator from an upscale beauty shop, head to one of Rhode Island's many farmer's markets for some figs instead. "The fig leaf itself — a.k.a the fig leaf latex — is a natural exfoliant and is even used for the treatment of warts in some countries," says Doctor Lee. "It helps to turn over dead layers of skin."
Berries
Don't forget to schedule in some berry-picking bonding trips with the fam this summer. "Berries are packed full of antioxidants and adding antioxidants to your diet helps to hinder cell damage," Doctor Lee says. But, she also has a warning for those who like to mix their food groups: "Blueberries are very high in antioxidants, but if you combine them with dairy, your body will only absorb the dairy and not the antioxidants." So, if you're hoping to combat sneaky sunburns with yummy berries, skip the yogurt.
The products
Body Scrub
It is important to exfoliate during the summer months to keep your skin looking its best. Java Skin Care Body Scrub can help reduce the look of dry patches, discoloration, cellulite and other skin imperfections so you can feel great in those favorite pair of shorts. If you're waxing or shaving this summer, the scrub will also help keep razor bumps and ingrown hairs at bay. Plus, it's fantastic to use right before applying self-tanner.
Body Serum
Sun exposure during the summer months can leave your skin dehydrated and at risk of free radical damage, so it's important to use a moisturizer that provides antioxidants to defend your skin. Java Body Serum is packed with antioxidants from organic raw coffee and is made with fast-absorbing dry oils, so you can spend less time inside and more time out in the sunshine. After you shower, smooth the serum over clean, damp skin from head-to-toe for all-day moisture with no oily residue.
Eye Serum
Summer can be particularly harsh on the delicate skin around your eyes. Fortunately, the caffeine and antioxidants in Java Eye Serum can help prevent damage and keep your eyes looking fresh. You can use it in the morning before makeup or before bed as a night treatment. As a bonus, you can store your eye serum in the refrigerator for added benefits and a great cooling sensation that is perfect for hot summer days.
Body wash
We all know that aloe is great for our skin, especially when we've had a little too much fun in the sun. The first ingredient in Java Body Wash is organic aloe vera making it the perfect cleanser for summer. It also has organic raw coffee infused into organic argan oil to moisturize and deliver antioxidants to your skin while you wash.