6 Reasons to Attend the Rhode Island Wedding Group's Cocktails, Veils and Tails
The boutique-style wedding show is returning to the Graduate on Thursday, November 10.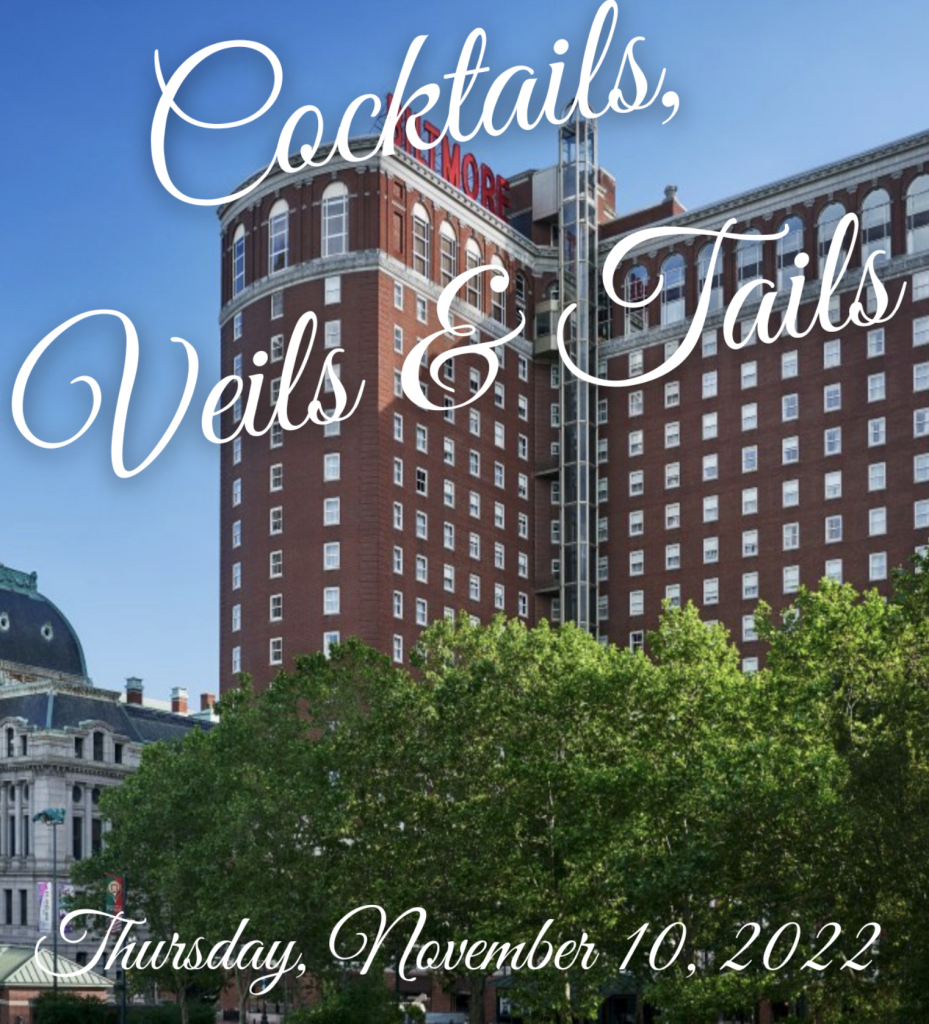 This Rhode Island Wedding Group event isn't just for the recently engaged (though they will certainly benefit from attending): there are plenty of reasons why Cocktails, Veils and Tails is worth adding to your social calendar on Thursday, November 10. See below for EngagedSNE's top six.
1. The Crowd
For starters, this boutique-style wedding show is being put on by the Rhode Island Wedding Group, an association of established wedding professionals that are dedicated to connecting local couples with local, high quality service providers. The group offers a well-rounded but not-too-overwhelming array of resources for recently engaged couples who are looking to simplify the planning process without sacrificing quality. The members — many of whom have more than ten years experience under their belts — are familiar with each other's work and often work collaboratively to ensure that their clients' weddings are the cream of the crop. And this isn't the RIWG's first rodeo: The team often creates and put on events like these to make the vendor search as convenient and seamless as possible
Second, this is your chance to mingle with other local to-be-weds who are likewise all-aboard the wedding planning struggle bus. Trust us, there's nothing better than venting about the hassles of seating charts and pushy relatives with someone who just gets it.
2. The Location
Formerly known as the Biltmore, the Graduate Providence has shed not only its old name but also its old look. In addition to the art-deco-inspired décor, funky furnishings and elevated ambience, you can expect custom catering and all the perks that come with a downtown address. Plus, they have free valet parking.
3. The Refreshments
You had to know this one was coming… 'Cocktails' is in the name of the event, after all. It's safe to assume there will be some pretty yummy libations waiting for you at the bar.
4. The Swag
In addition to learning about great ideas for planning your perfect wedding, you will also have the opportunity to win thousands of dollars worth of amazing prizes, including many of the items services that are most-likely already on your wedding wish-list.
5. The Price
Now, you're probably thinking, "Ah, here comes the catch." But there really isn't one: Tickets are only $10 in advance or $15 at the door. Now, please refer back to the four reasons above. We hope everyone realizes the bargain potential here (If not, I can recap: that's tons of prospective consultations and thousands of dollars in potential prizes for just ten bucks). Well, okay, maybe there's one tiny catch: Space is limited and tickets are selling fast! So go ahead and grab yours here.
6. The Puppies
We might have buried the lead here. All the proceeds from the event will be donated to Save One Soul Animal Rescue League. Who can deny the puppies?
The Details
Date: Thursday, November 10
Time: 6 to 8 p.m.
Location: Graduate Providence, 11 Dorrance St., Providence, 401-421-0700, graduatehotels.com/providence
Price: $10 in advance here; $15 at the door