Rhody's Best Alt-Workouts
Shake up your daily routine with a new, kick-ass class that will leave you feeling the good kind of sore.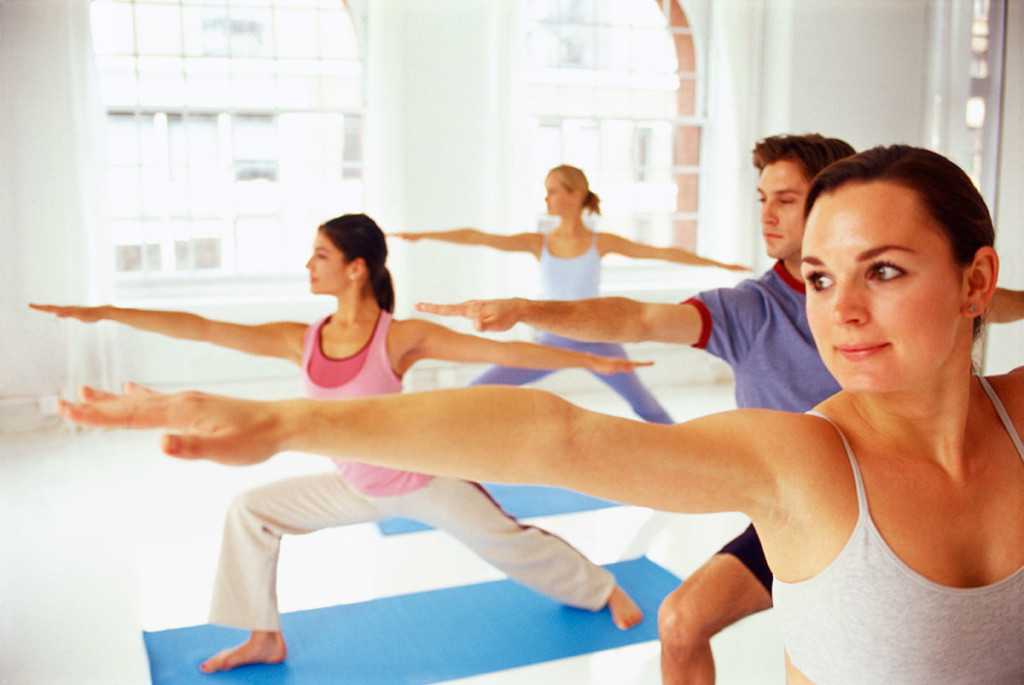 For the Yogis
Zen Mafia Yoga
Various locations throughout the state, thezenmafia.com.
Practice your best downward dog during a private and personalized yoga class that will fit your intentions, skill level and schedule. Or, join one of the many fun, creative and collaborative events Zen Mafia offers, including a sixty-minute Vinyasa with sips and bites at Angelo's Civita Farnese on January 13.
For the Daredevils
GoFlo Bungee Cord Fitness at Elevate Fitness
60 Hammarlund Way, Middletown, 935-6219, elevatefitnpt.com.
Bounce into Elevate Fitness for a GoFlo Bungee Cord Fitness class. The future of suspension training, this core-driven, seriously challenging and multi-purpose exercise session makes working out fun (did we really just say that?). It is a great way for people with joint issues and injuries to exercise, is low impact and is appropriate for all ages and skill levels.
For the Bikers
Cyclebar
23 Providence Pl., Providence, 753-2517, providence.cyclebar.com.
With stationary bike rides tailored to all fitness levels, this company's unique spin (pun intended) will invigorate riders to pedal to the metal for a full body workout. Up your workout game with energizing beats and track your personal performance while rocking your ride. Plus, you'll receive six key metrics results of your performance to help you track the progress of your fitness journey.
For the Animal Lovers
Goat Yoga at Mount Hope Farm
250 Metacom Ave., Bristol, 254-1745, mounthopefarm.org.
Mount Hope Farm in Bristol offers a once-per-month session of goat yoga in their main barn. No, we're not kidding you! Several of the farm's Nigerian dwarf goats will join you in an hour-long yoga class that will not only include practice of the best yogi positions, but also lots of laughter.
For the Kids at Heart
Trampoline fun at Jounce Fitness
9 Putnam Pike, Johnston, 787-4665, jouncefitness.com.
Long gone are the days of performing aerial tricks on the trampoline. But that doesn't mean adults can't still jump around every once in a while. Bounce into Jounce for trampoline-based exercises including a session of cardio, weight training and core strengthening, five-year-old style. Integrate high-knees, twists and side-to-side jumps on the individual trampolines, then step off for arm and leg workouts and endurance training. The best perk? The first class is only $10!
For the Competitive Companions
Orangetheory Fitness
4 Chapel View Blvd., Cranston; 563 North Main St., Providence, orangetheoryfitness.com.
Strap on a heart rate monitor, get your blood pumping and show up ready to work. There are four main heart rate zones in which Orangetheory bases its color-coded workouts: the warm up a.k.a. blue zone; the base pace a.k.a. green zone; the push pace a.k.a. orange zone; and the all out a.k.a. red zone. The goal is to spend thirty minutes in the green zone, but orange is the money zone. Every minute spent in the orange and red zones equal splat points. Rack up twelve points and you're golden — you'll burn fat for up to thirty-six hours after the class. See your friends' results on the screen and push it to the limit for a friendly competition.