Flashback: Rhode Island Monthly Through the 2010s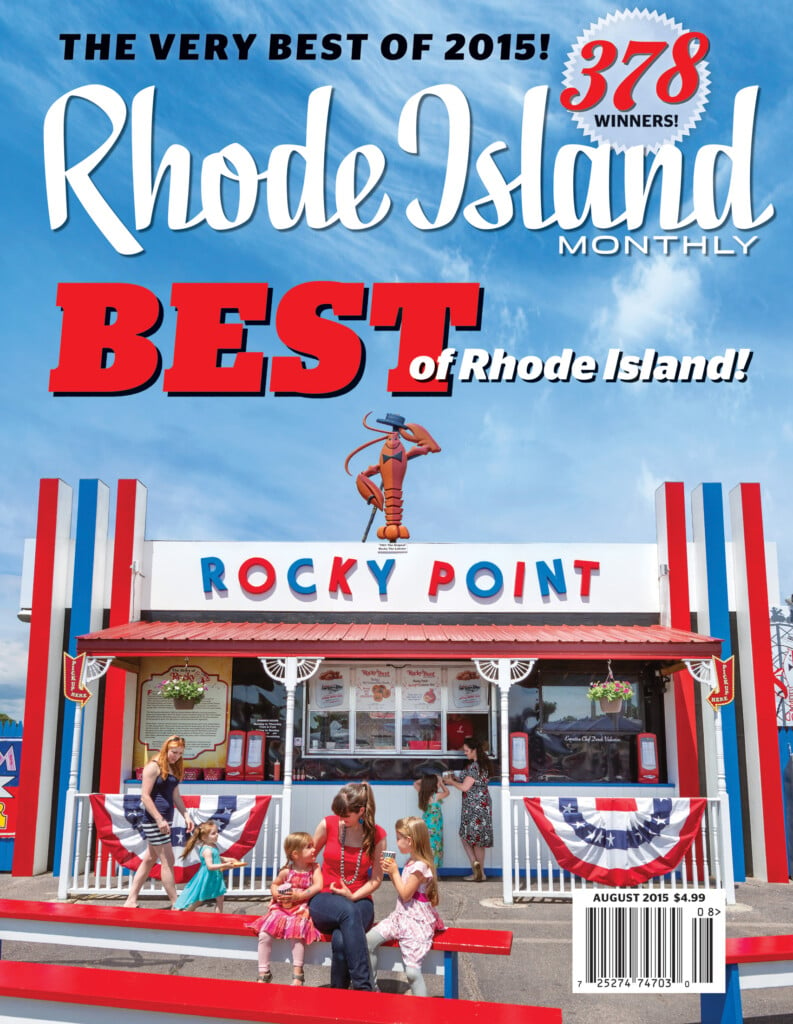 The 2010s were years of big changes and steady progress across Rhode Island. We got soaked by the 100-year flood (remember Warwick Mall under two feet of water?) and said goodbye to longtime icons (R.I.P. Benny's) even as we welcomed back old favorites to our city streets (Hi, Neighbor!). Up on Smith Hill, the steady march of women into the highest ranks of state government created some much-deserved buzz, spilling over into the pages of Rhode Island Monthly as women held the spotlight like never before. For all the forward movement, we still found ourselves returning to our old standbys — after all, it's not an occasion without some Awful Awfuls to celebrate, and a late-night Olneyville New York System run to sop it all up when you're done.
October 2013: "The New Girl"
Pop superstar Taylor Swift caused a bit of bad blood with some locals when she first purchased her mega mansion in Watch Hill — not due to a lack of neighborly courtesy, but to the amount of attention it heaped upon the usually peaceful seaside community. Others, however, knew all too well that her presence could boost surrounding real estate values and tourism efforts.
May 2013: "The Aftermath"
Though the aftermath of Superstorm Sandy — a storm which caused the worst coastal damage the state had seen in more than fifty years — is likened to a war zone
in the opening line of this 2013 article, the piece goes on to highlight how the Misquamicut community banded together to restore their home to its former glory.
April 2014:
Woonsocket-based CVS made headlines when it announced it would stop selling cigarettes and tobacco products in its stores as of Oct. 1, 2014.
December 2014:
Before becoming the country's secretary of commerce, Gina Raimondo shattered the state's glass ceiling in 2014 when she was elected as Rhode Island's first female governor.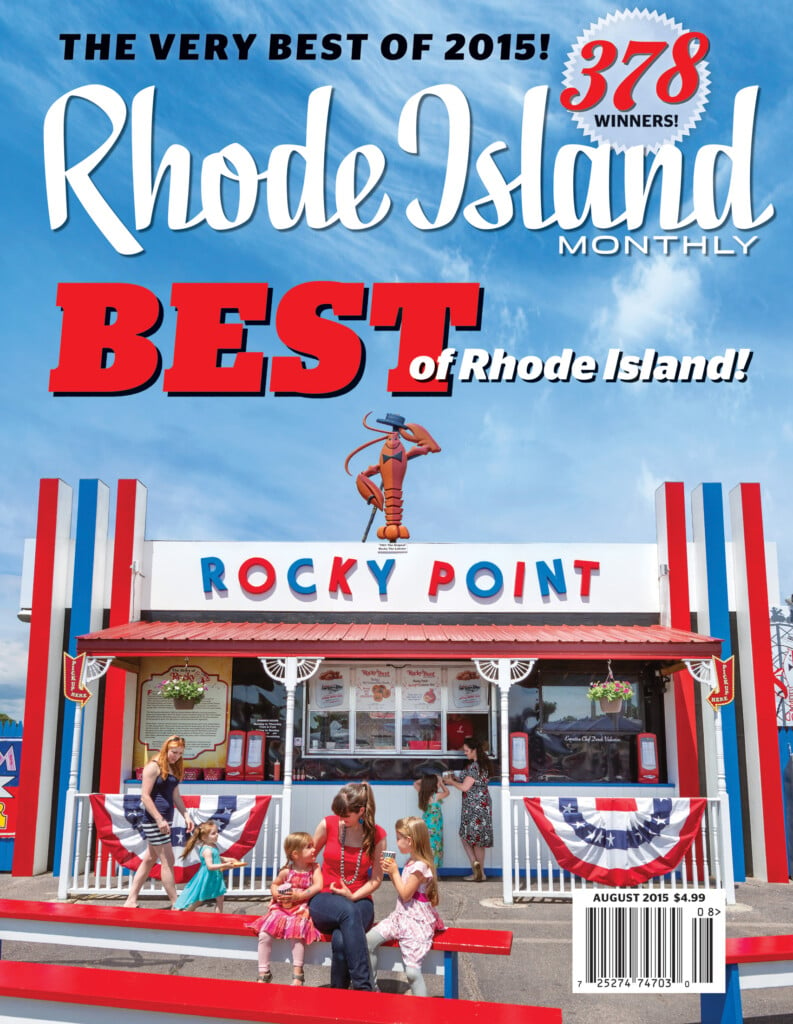 August 2015:
Rocky Point Clam Shack commanded our 2015 Best of Rhode Island issue with a colorful wave of nostalgia, but alas, the recognition was not enough to cast off the curse of its namesake. The beloved eatery off Warwick's Post Road shuttered its doors in June 2022.
March 2017: "Benny's Beats On"
This 2017 tribute to Benny's would prove to be our last: The beloved discount chain closed all locations at the end of the year.
August 2019:
The August 2019 cover paid tribute to the return of Narragansett Beer, which ended its thirty-three year hiatus from the state in 2016 when the company began brewing at the Guild in Pawtucket. It later opened a new headquarters and tasting room in Fox Point.
Where Almacs Used to Be
Maybe it was where you got your first paycheck. Or where you begged your mom for a shiny new toy or a pair of snazzy slacks. From supermarkets to department stores, here are some beloved Rhode Island institutions no longer standing but with us in spirit — and with us when telling folks to "Take a right where Benny's used to be."
Almacs
Almacs Supermarkets were a Rhody staple serving southern New England neighborhoods before filing for bankruptcy and closing their doors in 1995. According to the New York Times, the supermarkets had about $100 million in debt to be restructured, with $166 million in assets and $150 million in liabilities. The locations have since been replaced by shopping malls and stores like Shaw's, CVS, Seabra Foods and Ocean State Job Lot.
Cherry and Webb
The spot to browse for women's dresses, shoes and cosmetics, Cherry and Webb was founded in 1888 and provided New England residents with stylish necessities until 2000. After the women's retail chain stopped accepting gift certificates and made all sales final with no returns, it was clear that Cherry and Webb, too, was going through financial scuffles. Stores were located in Lincoln Mall, East Providence, the Midland Mall in Warwick and on Bellevue Avenue in Newport.
Benny's
The most recent and heartbreaking closure is that of Benny's, a family-owned retail company where countless children bought their first bikes and parents shopped for toys, snow shovels, gardening supplies, tools, trinkets and anything else under the sun for ninety-three years. In December 2017, the Bromberg family closed all thirty-one Benny's locations in southern New England. One of the most iconic Benny's locations, on Branch Avenue in Providence (and the first building location of Rhode Island Monthly in 1988), was reconfigured and now houses a Chipotle, Jersey Mike's and a Lifespan urgent care center. The only remnant of the store is the lone "B" on the side of the building facing Route I-95. —Edelinda Baptista
Sources: artinruins.com, retrori.blogspot.com, nytimes.com, thesunchronicle.com, wpri.com
RELATED ARTICLES