This RI Artisan Creates Funky Chandeliers for Big Brands
Nicole Ketchum's decorative designs are strung in eclectic homes and high-class corporations.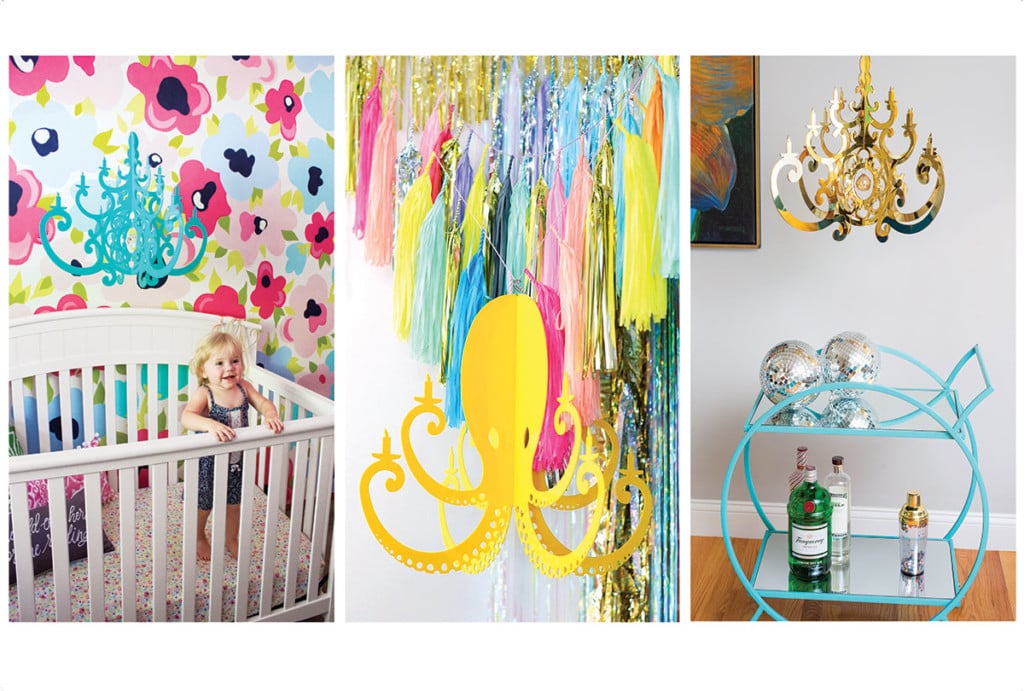 North Kingstown resident Nicole Ketchum's colorful Chandelier by NK designs are hanging out at the Disney Corner Store at Disney Springs and Mattel's corporate headquarters. Her bright acrylic chandeliers with no lights, in fancy and octopus styles, are a focal point in home decor and serve as a showpiece at Pinterest-worthy weddings, events and children's birthday parties.
In fact, Pinterest is how the Disney store found her in the first place, says Ketchum, who has a four-year-old daughter and has been designing the decorations professionally for more than four years.
She created twenty-two, forty-by-sixty-inch custom versions of her product that now hang from the ceiling of the Disney Corner Store. "When I originally made them, I had no idea they would be so visually stunning in a store until I saw the one in Disney," Ketchum says. "It's given me validation." Mattel also ordered ten for their headquarters.
The twenty-four-by-twenty-inch chandeliers are available for purchase on her website. The fancy version comes in pink, turquoise, white and gold metallic, and the octopus style is available in turquoise and bright yellow.
She's hired a company to help her redesign and repackage her product to approach places like Target. "I am proud of myself, but at the same time, I am like, 'Just keep going. Don't give up,' " she says. "I am trying to show my daughter than you can do anything in life. You just have to work really hard."