Newport Ladies' Book Club Turns a Page
The monthly book club connects local readers with popular authors via virtual meetings.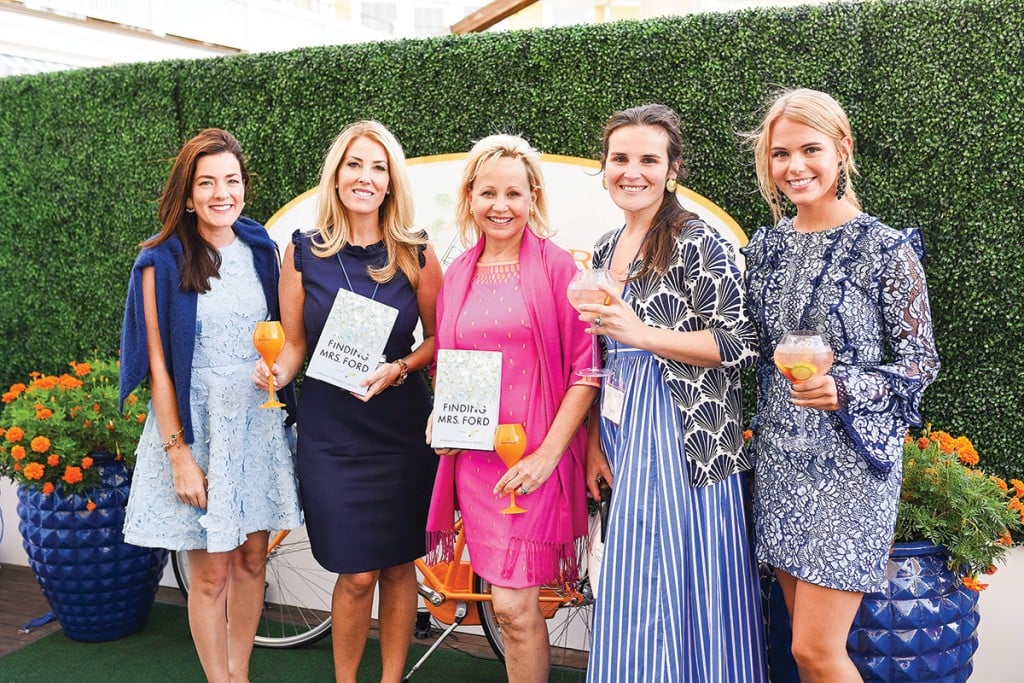 When the pandemic hit, it didn't stop Newport County resident Kylie McCollough, founder of Newport Ladies' Book Club, from gathering local readers for virtual meetups with authors.
In the past, the two-year-old monthly book club would meet at glamorous locales like the Ocean House in Watch Hill or Gurney's and Castle Hill Inn in Newport for opulent story-themed soirees, but when COVID-19 changed life as we know it, McCollough turned to Zoom video conferencing to connect well-known authors to local fans of their books.
One recent video venture included a dozen ladies — many dressed in costume, including crimped hair and big hoop earrings, side ponytails or Madonna-inspired hats — who represented their favorite decades through fashion from the 1980s and 1990s to early 2000s. The women convened from their homes for a discussion with author Margarita Montimore of Oona Out of Order, who joined from her Brooklyn abode. After her book tour was canceled, it was a great way for Montimore to continue the momentum of her new release about a woman who lives her life by being transported to different decades, lived out of order.
Not just anyone can gain access to bestselling authors for their book clubs, but McCollough has the connections to make that happen. She has relationships with writers including Elin Hilderbrand, Eve Rodsky and Jenna Bush Hager, and she's able to connect a local, intimate audience to their books. A more recent virtual book club event involved Jeanine Cummins, author of the controversial book, American Dirt, which portrays the migrant experience.
McCollough is best known for her starring role as a luxury realtor on the Bravo reality TV show "Real Estate Wars," a spinoff of "Million Dollar Listing." She moved to Newport, Rhode Island, from California with her husband, James McCollough, a custom yacht designer and an America's Cup official, in 2016. Currently, she's a luxury property specialist for Mott and Chace Sotheby's and specializes in high-end homes in Newport County.
She says Newport's real estate business is driven by other major markets like New York City, Palm Beach and Boston, where people are seeking second homes. She was drawn to reside in Newport because of its sailing culture and proximity to her parents who live in the Rangeley Lakes region of Maine. "Some summer communities go dormant in the off-season, but Newport doesn't," she says. "We're seeing a lot more activity extending into the fall, winter and early spring."
McCollough was a member of a popular book club in Newport Beach, California, where she lived for twelve years, and she longed for a similar one in Newport, Rhode Island, where she could build the same deeper connections with women that she had in her previous community.
"I wanted a way to connect with women in my new town in a real way, that wasn't just at the grocery store or at soccer practice or school. I wanted to feel like this is something just for us," says McCollough, a mother of two elementary school-aged boys. "It was about talking with other women about ideas and challenges and things that matter." instagram.com/kyliemccollough; instagram.com/newportladiesbookclub