Meet the Lit Girl Behind Reading With Robin
With a passion for books and her warm personality, Robin Kall is crafting a mini media empire in the Ocean State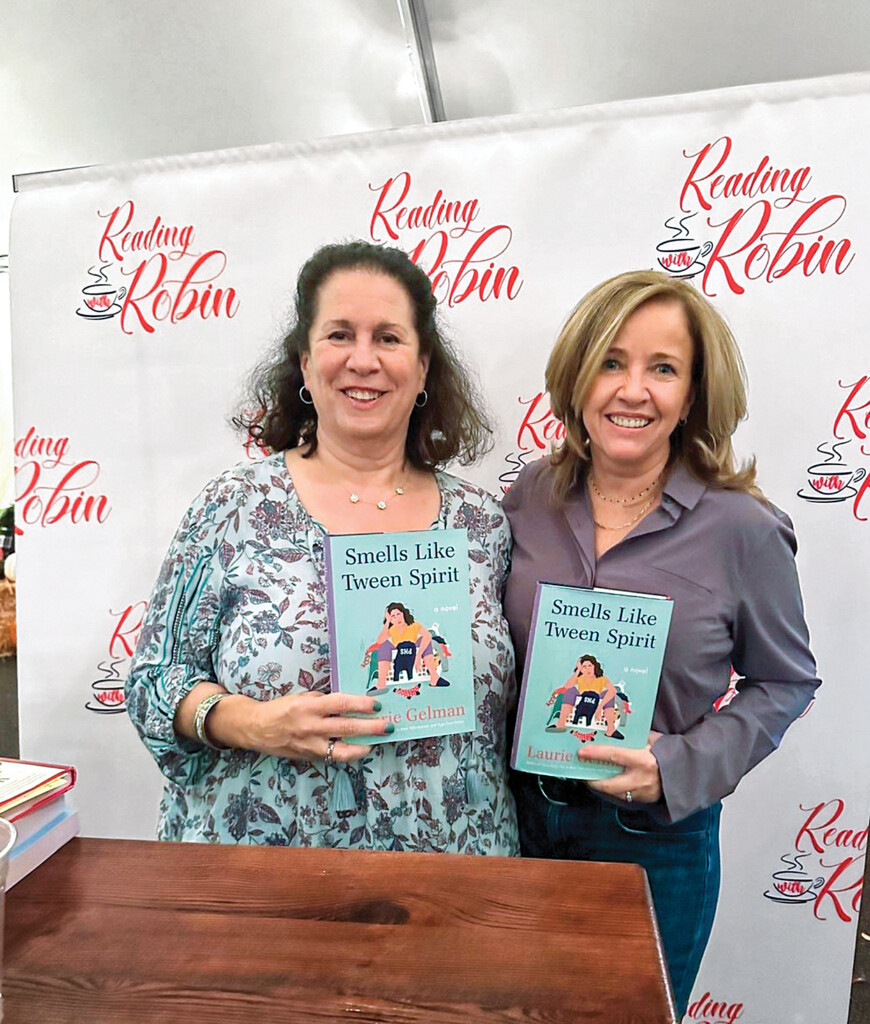 Robin Kall has brought some of the biggest names in the literary world to Rhode Island and nearby locales: Elin Hilderbrand. Rabia Chaudry. Jodi Picoult. Jennifer Weiner. Liane Moriarty.
Her secret? Good old-fashioned networking and relationship-building. And, of course, her bubbly personality and passion for books don't hurt, either.
"Everything's built on relationships," says the East Greenwich resident. "Maintaining and growing those from a point of passion is at the heart of what I do."
What started as a local radio show — "Reading With Robin" — in 2002 has grown into a literary empire that includes live and virtual author events, podcasts, a weekly Instagram Live series and book clubs, with more than 11,400 following along on Instagram.
She is, one could say, the OG book influencer. She was Bookstagram even before there was a Bookstagram.
She's perhaps best known for her book events, which she runs with the help of her daughter, Emily Homonoff. She'll usually host between one to three authors, chatting with them about all manner of things, and the ticket usually includes a book (or three). This year, she's done several events at Curiosity & Co. in Jamestown, a local bookstore and wine bar, and branched out to spots in Boston, Connecticut and New York.
In May, she's hosting Liv Constantine at the Westport Country Playhouse in Connecticut, and will hold her annual summer event, "Summer With Robin," June 14 at the Warwick Country Club with authors Nicola Harrison, Fiona Davis and Kristin Harmel.
And every Thursday at 3 p.m., you'll find her on Instagram Live, hosting "Tell Me About Your Book."
She typically works a year to eighteen months in advance, using the connections she's made with authors and book publicists to find out which new books are in the works. Her dream is to create a registry of readers in the Ocean State, so that everyone interested in books can learn about new releases, authors coming to the state and local book clubs.
"The wheels don't stop," she says with a laugh. "It is exhausting in this headspace."
You'll usually find memoirs and nonfiction titles on her TBR list, along with young adult and historical fiction. She is never without a book; in fact, you'll often find her at little free libraries around the state, stocking them with some of the tomes always in the trunk of her car. Or unpacking her beach chair and settling down with a book at Goddard Park or one of the Narragansett beaches with a hot cup of coffee in hand.
"Most people have a flashlight and water in their trunks," she says. "I have books and a chair." robinkall.com