Locally Made in Rhode Island Halloween Candy
Instead of giving out mass-produced candy loaded with chemicals, give one of these local companies creations a try.
This article was created in collaboration with Rhode Island Commerce.
The best treats are locally made. Instead of giving out mass-produced candy loaded with chemicals, give one of these local companies a try.
This all-natural hard candy company uses organic, plant-based, seasonal and responsible ingredients for all of its sweet creations. Pops are free of toxins, preservatives, allergens, additives, chemicals, dyes, animal products and synthetics. You can pre-order seasonal Halloween pops imprinted with images of jack-o'-lanterns, witches and creepy grave sites at popetteofpendulum.com. Local stores including Grapes and Grains in Barrington, Barrington Books and Stock in Providence also carry the candy. stores.popetteofpendulum.com.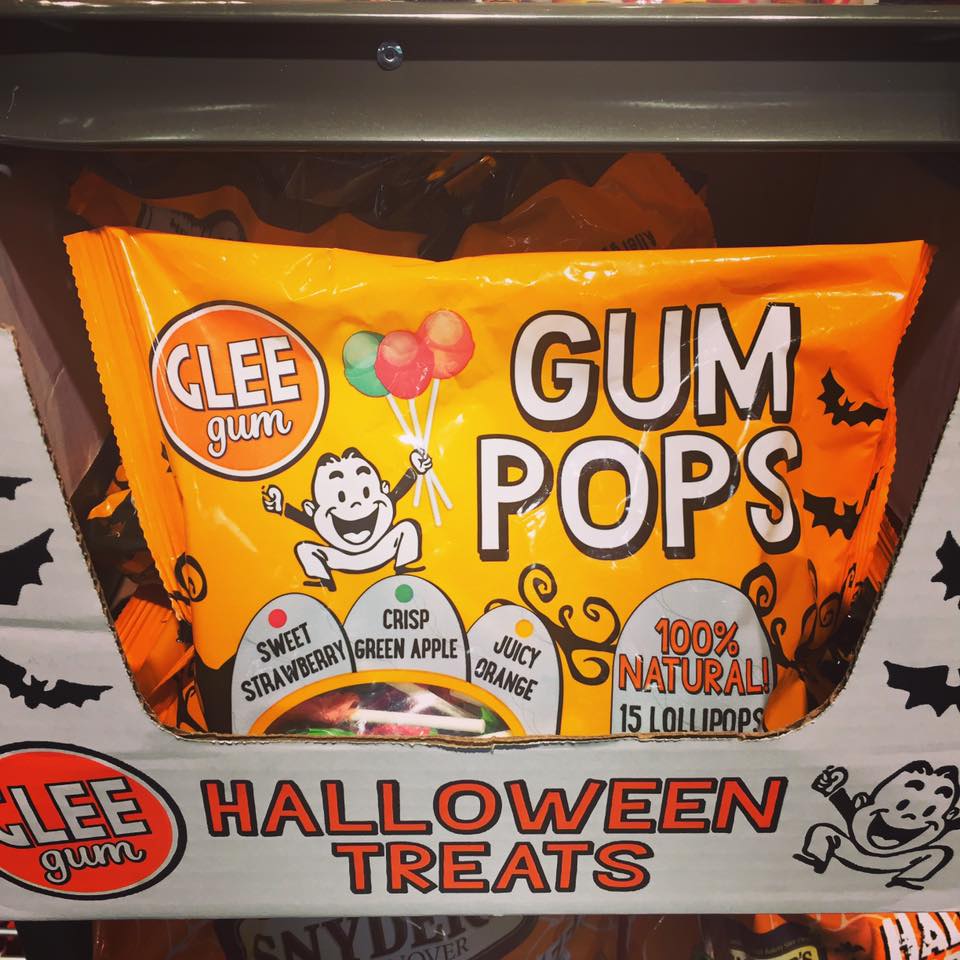 2. Glee Gum
Glee Gum is headquartered in Providence and the company makes gum and gum pops that do not contain artificial flavors, colors, sweeteners or preservatives. It's candy you can feel good about. Stock up on eek-o-friendly goodies like Halloween Glee Gum Pops (fifteen count bags), Mini Glee Variety Packs (twenty-four pieces), Mini Boxes, and Bulk Glee Gum Pops (bag of fifty). You can also order fun Make Your Own Chewing Gum Kits, Make Your Own Chocolate Kits, and Make your Own Gummies Kits for a fun thing to do with kids at home. The products are locally available at Grapes and Grains in Barrington, Imagine Gift Store in Warren and Green Line Apothecary among others. gleegum.com.
Sweenor's in Garden City in Cranston and Wakefield stocks chocolate pops formed into jack-o-lanterns, vampires, ghosts, werewolves, witches and skulls. Kids will love the chocolate-covered Oreos embellished with Halloween details, or maybe even a gift basket or care package stocked with seasonal treats like candy corn, pumpkin pops and more. Garden City Shopping Center, 43 Hillside Rd., Cranston, 401-942-2720; 21 Charles St., Wakefield, 401-783-4433, sweenorschocolates.com.
The Apponaug shop creates some spooky treats such as ghost and bat pops, gummy lime frogs, brains and teeth, white chocolate skulls, hollow skulls and even a one-pounder solid chocolate witch! If you're not into the creepy candies, the pumpkin fudge and Halloween decorated chocolates are for you. Order online or in store. 28 Gilbane St., Warwick, 401-884-4949, chocolatedelicacy.com.
RELATED ARTICLES