Check Out LittleFire's Social Experiment Videos
The Rhode Island-based film company asks volunteers tough questions about love, life and other significant topics.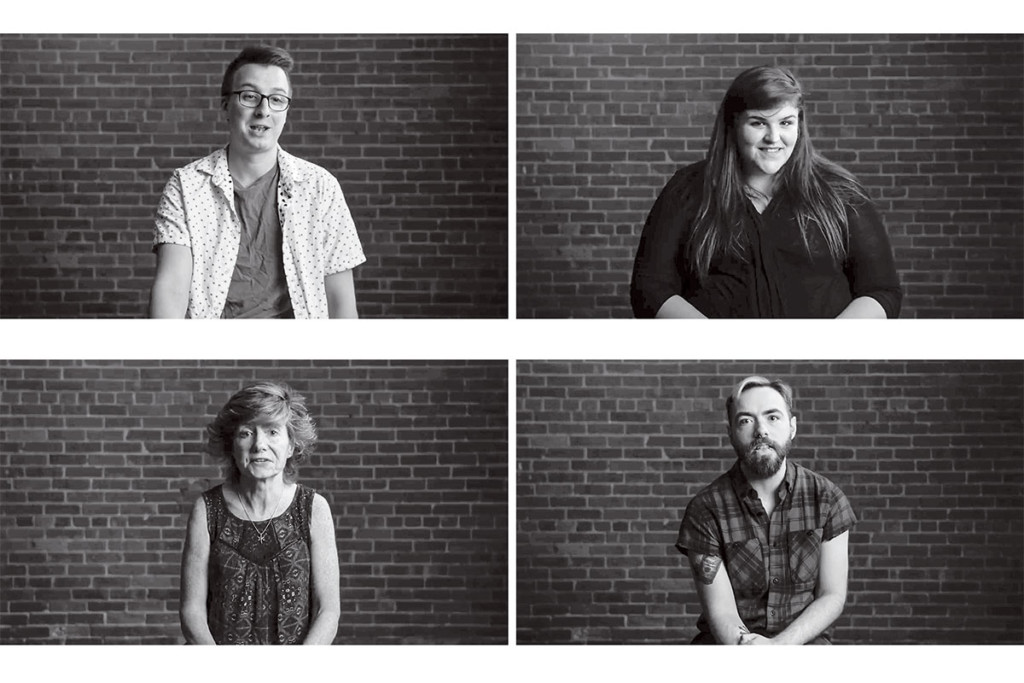 What is sexy? How would you describe the dignity of work? What do mothers and daughters learn from each other?
Aidan Laliberte and Raz Cunningham are inquiring minds who want to know — and want you to, as well. Co-founders of LittleFire in North Kingstown, a video production company, they launched "Gather" in the fall, a series they call a playlist of social experiment videos with people talking about all facets of life — love, humor, frustrations, memories, politics, preconceived notions and more — captured in four- to five-minute videos of individuals, separately and sometimes together, willing to share in the conversation of humanity.
"It's a platform for people to express thoughts on the general zeitgeist," says thirty-five-year-old Cunningham, adding that it's the video equivalent of a photo booth. "A lot of people think their voices aren't heard. This is their opportunity."
The idea came up after Laliberte saw a Victoria's Secret commercial and wondered what people's definition of sexy might be. Once people were interviewed, the answers were surprisingly nonsexual; sexy meant being confident or happy or helping others. One participant said, "I feel sexiest when I feel like outside matches the age I feel inside."
"The series will continue to focus on broadening perspectives on a multitude of subjects so people of all ages and backgrounds may have a platform to promote their ideas and continue to challenge traditionally harmful media narratives," says Laliberte, who is twenty-three. "It's story time."
Got a topic you'd like to see explored or want to join the conversation? Visit littlefire.media.