Bristol Resident Michael Rielly Named to the Santa Claus Hall of Fame
Bristol resident Michael Rielly spreads Christmas cheer by making appearances as Santa Claus in Rhode Island for local children or families in need.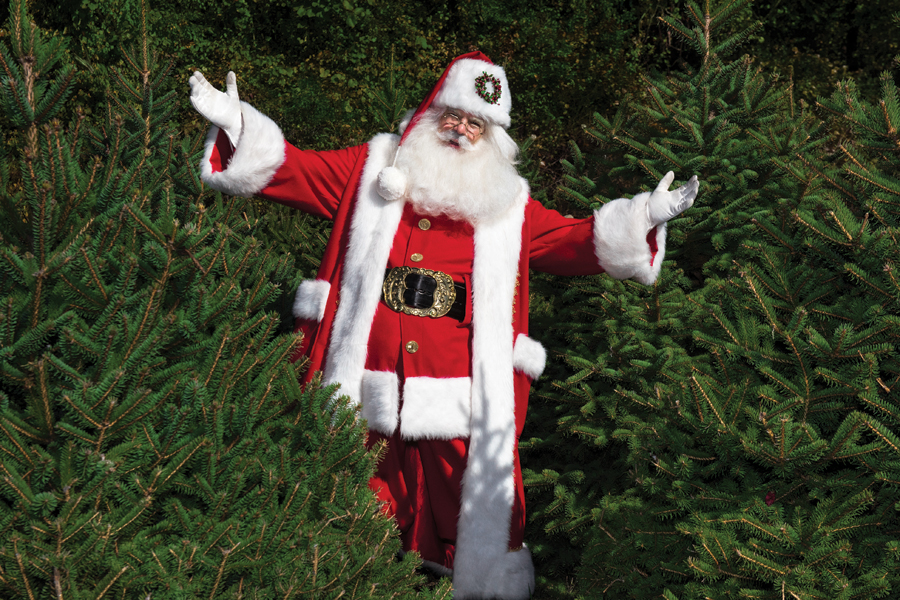 There's a real life Santa Claus living right here in Rhode Island. Michael Rielly is from Bristol, Rhode Island, and through his nonprofit named after his grandfather, the James D. Rielly Foundation, he donates his time and talent to those who are in need by making appearances as Santa Claus. Michael Rielly has just been inducted into the prestigious International Santa Claus Hall of Fame for his charitable contributions and community efforts.
Representing Santa is a Rielly family tradition that was started by Michael's grandfather, James D. Rielly, during the Great Depression. In 2017, Michael established a nonprofit in his grandfather's name to preserve his legacy and continue his work of spreading holiday cheer. According to the James D. Rielly Foundation website, jdrfoundation.org, "In 1927 at the age of nineteen, Jim Rielly appeared as Santa Claus for a family living in an abandoned chicken coop. For more than sixty years, he would bring cheer to orphanages, hospitals, nursing homes, schools, churches, charitable organizations, military bases and the Rhode Island State House."
After Jim Rielly died in 1991, grandson Michael Rielly took over the tradition. Michael's first appearance as the Jolly Old Elf was actually in the third grade in 1971, and now, forty-eight years later, he's known around the Ocean State and Southeastern Massachusetts for bringing joy to those who need it. Jim Rielly was inducted into the International Santa Claus Hall of Fame in 2010, as one of the first to be recognized, and now grandson Michael joins him.
Located in Santa Claus, Indiana, the International Santa Claus Hall of Fame is the home of the celebration and study of famous Santa Clauses and Mrs. Clauses of the past and present. This ongoing project is meant to preserve the historical documentation of the many men and women who have greatly contributed to the legend of Santa Claus. According to a press release, "nominees were evaluated on eight criteria: overall career, range of appearances, length of service, uniqueness of career, charity, originality, contribution to the Santa world and service to their community."
Michael Rielly continually gives back to the community. He recently made a special delivery to a family in need in North Providence on December 22. If you know a child or family that is facing undue hardship, or a military family, children of a veteran or a first responder who are struggling to make ends meet and may be in need of a little Christmas cheer, nominate them for a visit from Santa through the James D. Rielly Foundation website. Nonprofits and offices can also request visits. Michael does not accept any payment for visits. All donations go to the James D. Rielly Foundation in support of the mission to bring joy to those who need it. The foundation chooses up to three special children, families or individuals dealing with hardship and provides them a magical holiday experience that they will remember for the rest of their lives.
Who better to represent Santa than someone who has his Bachelors of Santa Clausology from the St. Nicholas Institute and the International University of Santa Claus, and a Masters in Santa Clausology from the Charles W. Howard Santa Claus School? Learn more about Michael Rielly in our Rhode Island Monthly story from a few years ago.
To nominate someone, fill out the form, and provide as much detail as possible on why your nominee is deserving. Submitting the form does not guarantee selection. You can also donate to the cause.
RELATED ARTICLES