'Zat You, Santa Claus?
A Bristol marketing manager preserves a jolly family legacy.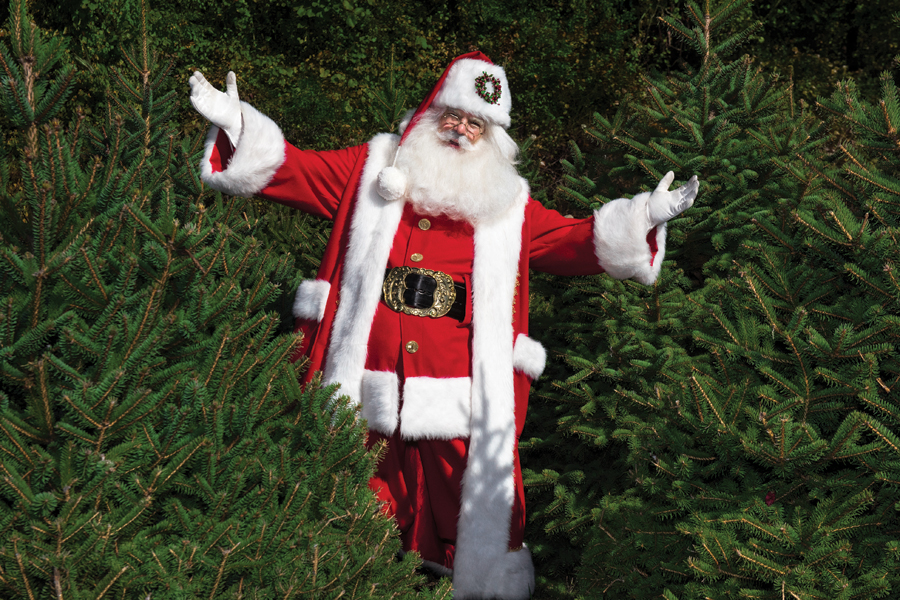 Michael J. Rielly's daughter, Meghan, once said that Santa had her father's eyes, and his reply was, "I think Santa has every daddy's eyes."
But when she began to catch on to his secret, he presented an elaborate letter from Santa Claus that reveals his legacy in ornate calligraphy. "As we roll it out, her eyes widen," says Rielly. "It's dated December 24, 1971. I explain to her how Santa Claus has a few men stand in for him when he can't be there in person and that it is our job to spread joy and happiness to children."
Rielly is a descendant of a world-famous Santa Claus. His grandfather, James D. Rielly, first transformed into Santa in 1927 at age nineteen when he visited a poor family living in a chicken coop during the Great Depression. A resident of Bristol, he continued doing charitable appearances at homes, nonprofits, hospitals and churches throughout his life — receiving letters of thanks from the Pope and Eleanor Roosevelt — up until his death. "He never took a penny as Santa," says Michael Rielly, adding that his grandfather would only do visits for free or for charity, "in the real spirit of Santa Claus."
When he died, grandson Michael took the reins of his sleigh, and continues the tradition of donating 100 percent from appearances to charities like Toys for Tots, the Leukemia and Lymphoma Society, the Wounded Warrior Project and others. He also followed in his grandfather's footsteps by becoming Bristol's Town Crier in 2015.
Rielly is like a red-suited superhero who transforms from his day job as a high-tech marketing manager into his alter-ego behind the walls of his suburban home. He owns several custom-tailored wool suits and outfits, which must be painstakingly laundered. His white whiskers are created out of human and yak hair and designed to fit his features. "It takes about two hours to fully transform into Santa Claus," he says.
Becoming Santa isn't an easy job. It requires knowing how to respond to sad family situations explained by children, and some education. Rielly graduated from the St. Nicholas Institute and attended the Charles W. Howard Santa Claus School, both in Michigan, as well as the International University of Santa Claus. He says the role demands that you love children of all ages, be familiar with trends in popular culture and technology, and you can't be a curmudgeon.
"You have to be in character the whole time," he says, adding that sometimes it's adults who try to pull him out of impersonation. "They'll ask me my name," Rielly says, "and I'll say 'Santa Claus.' They'll reply, 'No really, what's your name?' I'll say 'Kris Kringle.' And then they get really frustrated and ask again. So I say, 'Okay, sometimes people call me Nicholas.' " santa@clausnet.com