ISCO Lemon Square Martini Recipe
The Industrious Spirit Company shares how you can make the delicious lemon square martini seen in our December issue at home.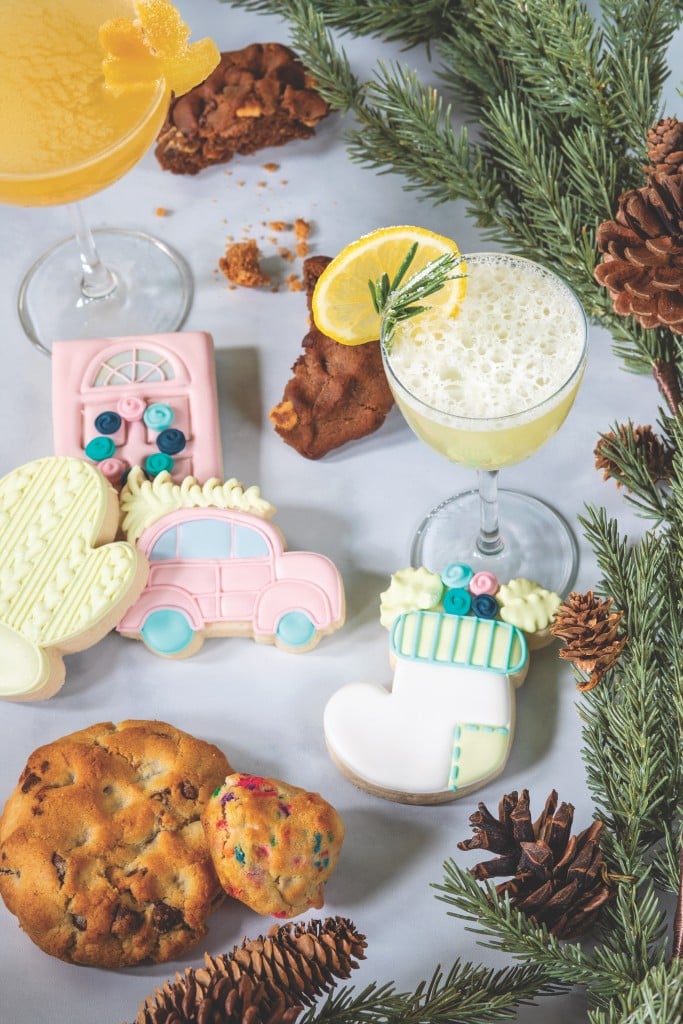 Serve this perfectly sweet-yet-tart cocktail developed by the Industrious Spirit Company in a Nick and Nora with rosemary and powdered sugar.
Ingredients
2 oz Structural Vodka
¾ oz Lemon Juice
½  oz Simple Syrup
1 Egg White
Powdered Sugar
Fresh Rosemary Sprig
Directions
Combine Structural Vodka, lemon juice, simple syrup, and egg white into mixing tin with ice. Shake vigorously to chill and incorporate. Strain liquid off ice into your mixing tin, discard ice and shake once more to whip the egg whites. Serve in your favorite holiday cocktail glass, topped with sifted powdered sugar, and garnished with a sprig of fresh rosemary and a lemon wheel. Pair with some yummy cookies from Feed the Cheeks and/or Anna Lee Bakes for a very merry Christmas eve.