Interview: Martha Cummings of Universal Promise
The founder and director of Universal Promise created the nonprofit to provide educational opportunities in rural South Africa.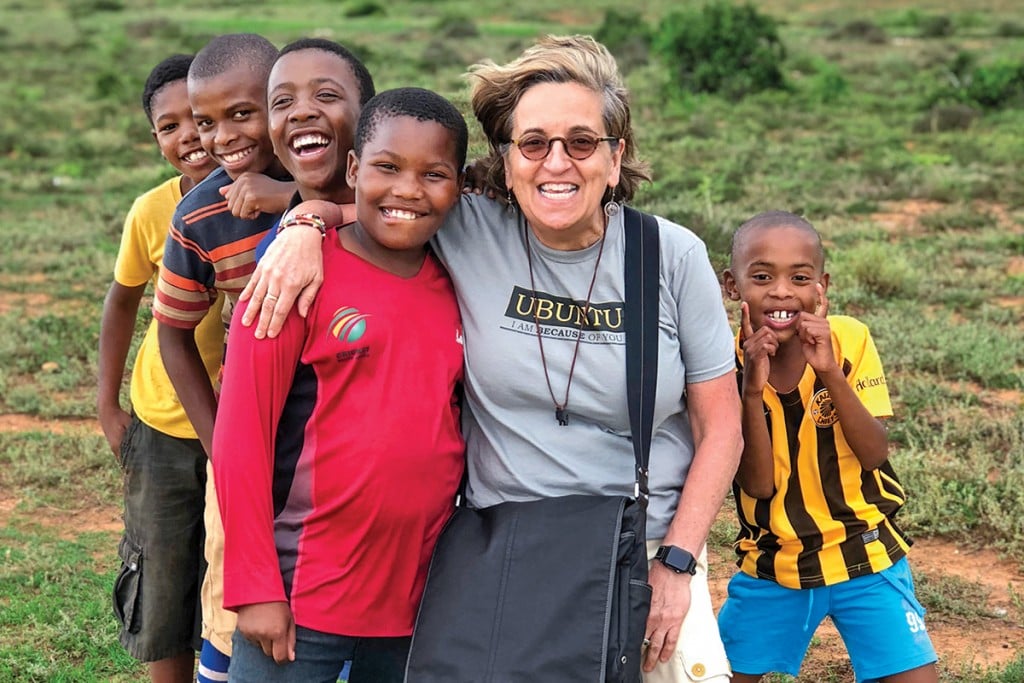 All it took to upturn Portsmouth educator Martha Cummings's life was a visit to South Africa. While on safari in Addo Elephant National Park and after experiencing the well-appointed lodge, restaurant and wild game tours, she asked her server to take her to his township, where debilitated roads, lack of utilities and decaying schools stood in stark contrast to luxury tourism. She saw a literal chasm of opposites, which sparked an internal lightning bolt.
"Back in the U.S., I could not close my eyes and pretend I didn't see," she says. So, in 2011, Cummings established Universal Promise, a nonprofit providing educational opportunities in rural Nomathamsanqa, Addo.
"From the start, we involved local partnerships, resisted handouts, supported a school's ultimate independence and planned for our eventual departure," she says. Toward those ends, students, parents, educators and administrators complete a top ten list to ensure a respected place of learning: targeting infrastructure, professional development and student leadership, from a kindergarten, to Vusumzi Primary School and Samkelwe Secondary School.
"We don't want to educate a handful of students, we want to educate thousands, forever. That's the way to inspire change," says Cummings, whom South Africans named Nobuntu, the female derivative of a sub-Saharan philosophy meaning, "I am, because of you."
With Cummings's help and private donations, they worked together to install security systems, computer labs and Internet; built a library, arts studio, dance and yoga studios and a science lab; funded online software and ongoing teacher training; renovated twenty-five classrooms, dysfunctional bathrooms and kitchens; provided electricity, thousands of school supplies and school uniforms; upgraded playgrounds, sports fields and equipment; and offered an after-school health and intervention program.
The entire region metamorphosed. The matriculation rate increased; the grade twelve pass rate skyrocketed from 14 to 93 percent last year; computer literacy grew by 100 percent; and students that once had no opportunity to attend
college are dreaming of medical school. Cummings remains modest. "We try to bring optimism, a vision for the future," she says. "They are eager to learn, to pick themselves up out of their circumstances and change their lives through education."
Meanwhile, she continues to tutor twenty-five high school and college students across Rhode Island. She says, "Whether in the U.S. or South Africa, I see the immediate impact of an unwavering educational philosophy and quality educators on children's lives." universalpromise.org